"I thought I would never win at Madrid, I can die peacefully"
The Franjirrojo coach highlighted the work of his team to win Madrid and remain alive in their fight for permanence: "Now I want to see the same Rayo de Vallecas out."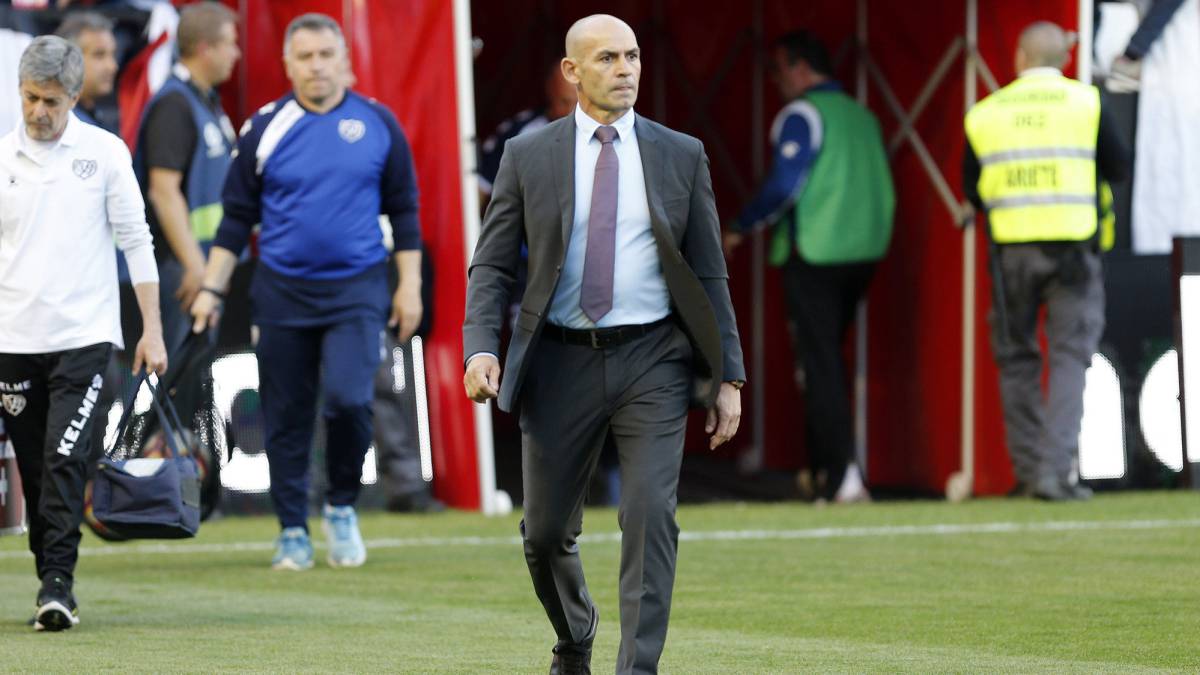 Paco Jémez valued in the BeIN Sports microphones the victory of Rayo against the Real Madrid.
Victoria: "We had the need to get the victory against the best of the best, happy for the fans and the kids, it's a reward for working with me and when he was Michel. "
Without suffering:" We have not suffered much, but we must not take away the merit. "Madrid is always Madrid and wins games without having to play anything, it has not been an easy match. today's victory. "
Penalti:" I've seen that Javi has fallen and I do not know if it's a penalty. "On the way back we made a serious mistake leaving Mariano alone, beyond the transcendence in the result" .
Finales: "Una The Levante can not be won if the first one is not won, the Levante is played a lot and if we win by the next ".
Afición:" We do not throw them out with boiling water. the hobby is not used. They were participants in the victory. "
The coach passed minutes later in the press room.
Analysis of the match:" We played a spectacular match in all aspects, I already dreamed that I was not going to win Madrid in my life and I can die peacefully, we have already done it. It is true that this Madrid was not played as much as we, but still not to detract from the work we have done. We played above our means and when we knew we had to do it. With the pressure of having to win. I will praise my people and highlight what they have done. We are not used to winning Madrid and we are very happy. "
Moral blow and salvation:" The important match is Saturday against Levante. That will tell us if we can stay in First. It is the important one, by calendars and others. If we win, we have many chances to save ourselves. It would be a huge step from last week that we seemed dead. "
What not to change:" I want to see the same Rayo de Vallecas out. There is a lot of difference between one Ray and another. We will talk about it and we will see why we give such a high performance here and we do not know how to compete like that outside. Let's see if we win Real Madrid and realize that we can win anyone with this same mentality. That's still missing. "
VAR:" I have seen that it has fallen but I can not tell you. That's what the referee and the VAR are for, and my opinion on that will not change for that. "
Message to the players:" I congratulated you, I want you to enjoy what you have done. We are not used to this. I have not given them much coal. With a hug today it was enough. "
Javi Guerra returned:" Spectacular. It is difficult to explain how a player who has played four times is able to endure as he has endured. It's to take off your hat. It is always to contribute. I congratulate you. "
Well in the second part:" We have defended better. If we keep the house numbers, we would save ourselves long. The outsiders are horrible and that has to be changed. We have not felt too many chances of Madrid and that was the result of good defensive work ".
Photos from as.com