They could limit the Ducati de Bautista to match the World Cup
The regulation includes the possibility of reviewing the performances of the bikes after the first three appointments. A reduction of 250 revolutions per minute in the engine is shuffled.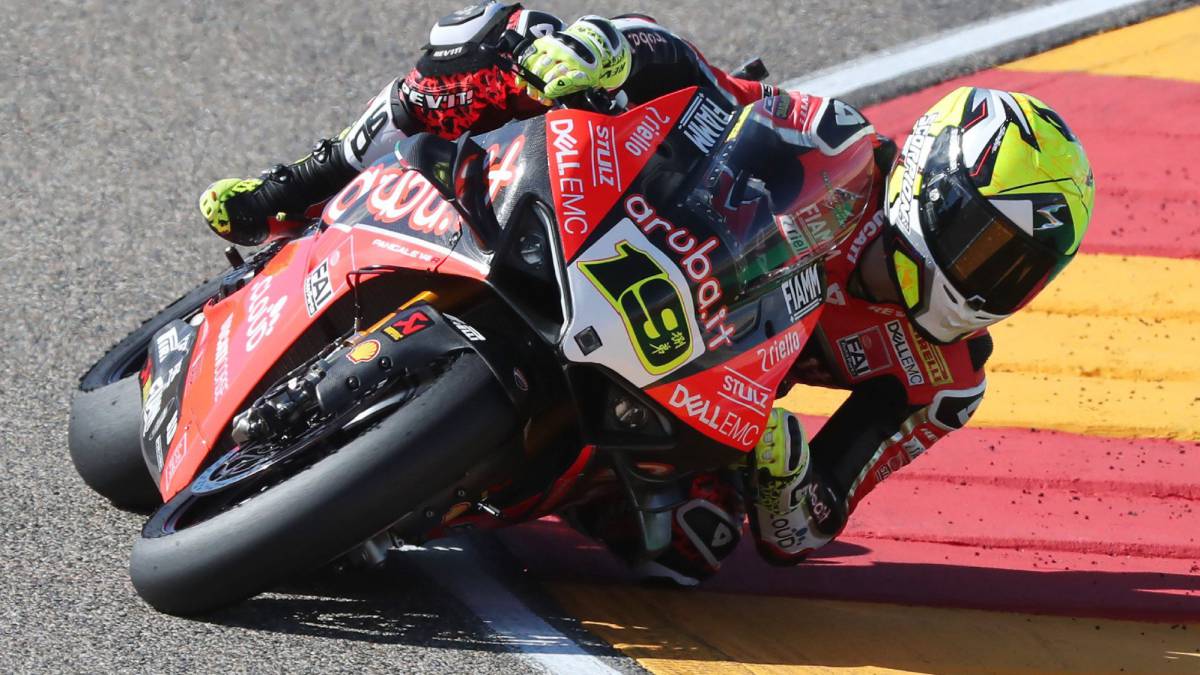 Followed the first three dates of the Superbike World Championship, with full victories by Álvaro Bautista, the adjustments to try to balance the performance of the bikes could already be present in Assen, as set out in the regulations of the championship. And in the spotlight is the Ducati Panigale V4 R, the motorbike of the Spaniard and Welshman Chaz Davies. According to some calculations applied to the results obtained by the pilots, to the teams are opened the possibility of increasing the turn of their engine or, as is the case of the Aruba.it Racing motorcycle, the obligation to limit its performance. In addition, a classification is made to see which teams can receive improvements or not.
In the case of revolutions, the specifications of the championship establish that the engines can turn 3% more than the motors of the series bikes do. Applying a series of variables establishes that the Panigale de Bautista in SBK can reach up to 16,350 revolutions per minute and the Ninja de Rea up to 14,600 laps. And everything seems to indicate that for the fourth date on the calendar the Ducati should reduce 250 rpm, while Kawasaki would stay the same, like Yamaha. They could rise of revolutions BMW and Honda.
Y the of the updates and improvements is determined by a classification that grants three points to the winner, two to the second and one to the third of each of the two sleeves. According to this criterion Ducati has added 20 points, Kawasaki 13 and Yamaha three. In order to be able to receive improvements you have to be nine points away from the best, so according to that table the Panigale and the Ninja would not receive updates, while they would in Yamaha, Honda and BMW.
Photos from as.com