There is a case Filipe Luis
Filipe Luis said after the game against Valencia that his desire is to remain on the team. Atlético does not pronounce itself and it seems difficult to continue.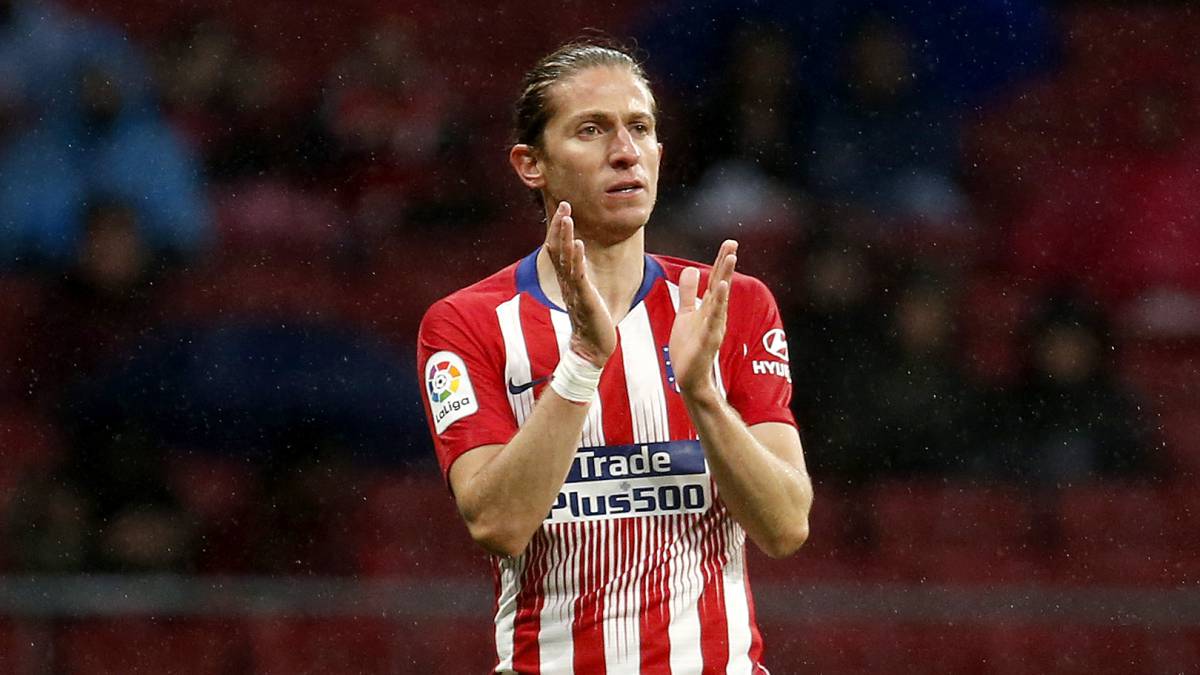 Filipe Luis played against Valladolid, although the left-back Atletico only participated in the first half against Pucelano. The Atlético player knows that he is facing his last matches with the Madrid club shirt, although he has let himself be loved. At the end of the match against Valencia, Filipe Luis said he would be happy to continue in the Wanda Metropolitan club, although he said that it does not depend on him. "I hope I can continue next season . I want to and I already made it clear, I want to stay here, it's up to the club, to want me to stay, it's in their hands, I'm enjoying the games that are left and hopefully that can convince them that I can stay. "
El Atlético has not said this mouth is mine with respect to their future.The club intends to sign two left-handed side, before the march of Lucas and the future of Filipe Luis. Telles, from Oporto, is the one chosen to occupy that band, although Atlético will need another player, some say that Filipe Luis could renew, always down, although no one has spoken about it. Are the future squad making the plans for the future at rojiblancos, those words of Filipe Luis from a few days ago?
Filipe Luis has played 29 games this season, 24 of them from the lig championship uero and five of Champions. He has scored two goals, both in LaLiga and three assists, two in the championship and one in the Champions League. He is not the player who offered such good performance in previous years, but he has contributed to that second place at Atlético.
At the moment Atlético have three league games, two away and one at home, against Sevilla. In principle it has to be the goodbye meeting of Godín and Filipe Luis, two historical members of the club. It seems that no matter how much he lets himself be loved, the Brazilian's future is no longer at rojiblanco.
Photos from as.com