The Zalgiris of Jasikevicius gives the surprise before the Fenerbahce
The Lithuanians won with a basket of Ulanovas with 4 seconds to go. In this way they tie the series before playing in Kaunas.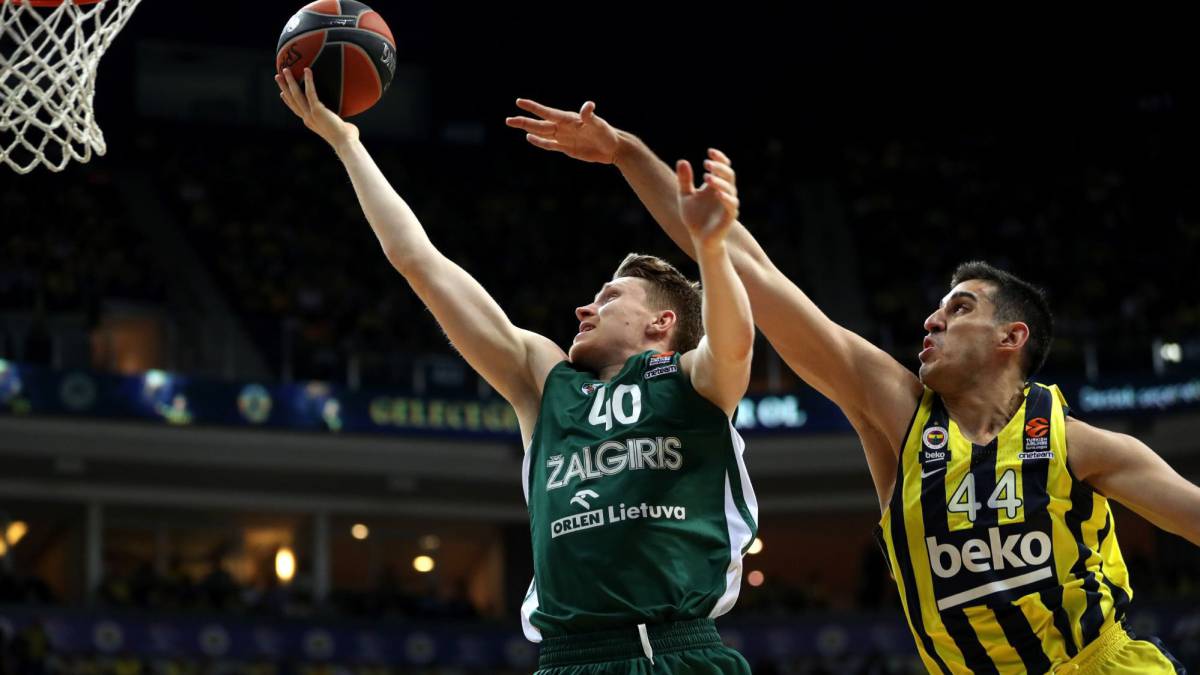 The Zalgiris Kaunas of Sarunas Jasikevicius made the surprise in Istanbul and manages to tie the quarter-final tie after beating Fenerbahce (80-82) in the final moments. The forward Edgaras Ulanovas was the lighthouse of the Lithuanians and closed his match with 20 points (9 of 10 in field goals) and 7 rebounds. He also scored the decisive basket that broke the tie at 80 with 23 seconds remaining.
The Lithuanian block reached the duel after a resounding defeat in the first round (76-43), but far from collapse, managed to plant face at all times. The second match that the Ülker Sports Arena of Istanbul experienced started even but the visitors would begin to break off in attack in the second quarter to go to the break with a good advantage that exceeded by three points its final score in the previous match (39-46) .
But Jasikevicius instructed his players well in the break and they were able to maintain the intensity and success in another fabulous quarter (19-27) that put a to the Lithuanians 15 points up with 10 minutes left ( 58-73) . But the locals, far from giving the game for lost, reacted to tie the duel at 80 with 39 seconds remaining. It was Ulanovas who put the decisive basket before the last possession, in which the Zalgiris played a great defense , thus avoiding the Turks' comeback. With this victory, those of Kaunas break the positive streak of Fenerbahce, who carried 39 matches without losing in his fief.
Photos from as.com