The World Rally is tightening more than 20 minutes in 45 years
The average advantage between the first and the second was 20: 46.3 in 1973 and in 2018 it was reduced to 30.5. However, Loeb and Ogier have shared the last 15 titles.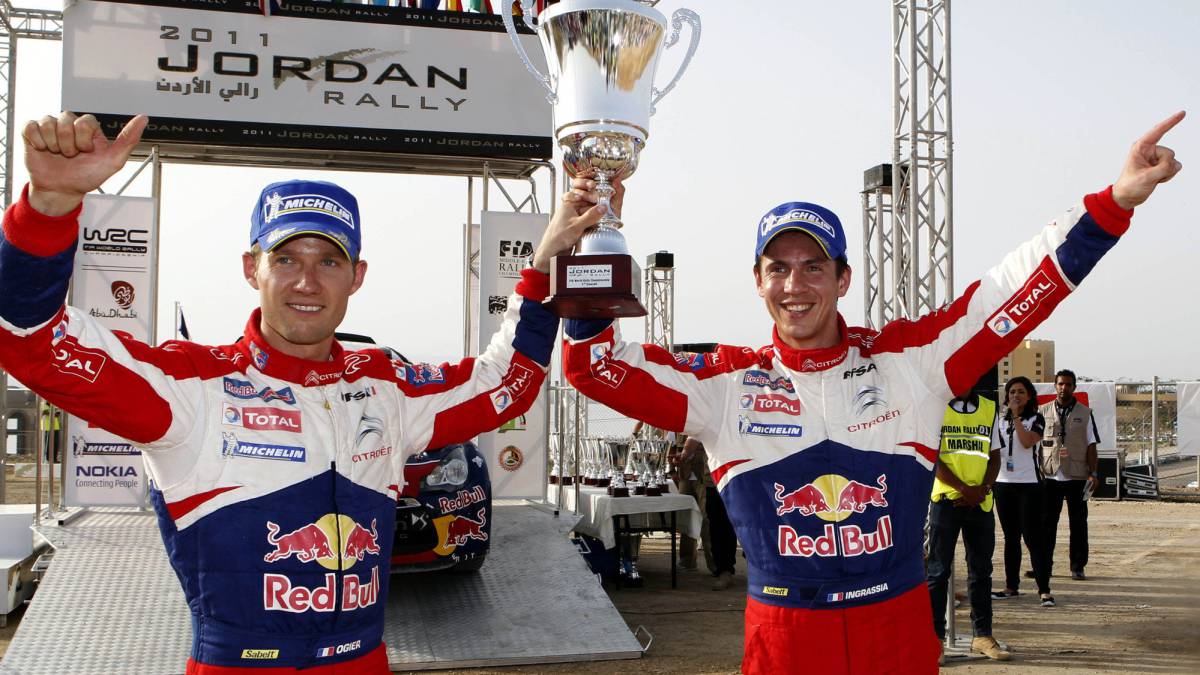 Discipline of strong emotions, the fight for triumphs continues to close gradually in the World Rally Championship. Since the contest was created to this day, the average difference between the first classified in each test and the second has been reduced from 20 minutes and 46 seconds in 1973 to 30.5 seconds last season.
Y the 2019 campaign continues the trend , since in four races of this World Cup have won three different drivers, Sebastien Ogier twice, and Ott Tanak and Thierry Neuville one, driving mechanics of three brands: Citroën, Toyota and Hyundai. In addition, in the four disputed dates the difference between the first and the second has not exceeded the minute, with the tight result of Monte Carlo as the most exciting moment, since Ogier beat Neuville by only 2.2 seconds.
And is that the rallies, despite their high duration of three or four days and about 350 kilometers on average in each test, have experienced numerous end of heart attack. The most closed was the Jordan Rally 2011, where Sebastien Loeb won Jari-Matti Latvala by 2 tenths, followed by New Zealand 2007 (Marcus Gronholm won Loeb by 3 tenths), Argentina 2017 and Italy 2018, in the Neuville won Elfyn Evans and Ogier by 7 tenths.
And that the race has been monopolized for many years by two Frenchmen, Loeb and Ogier, who have won all the titles for the past three decades (9 Loeb and 6 Ogier) . Una statistics that could lead to deception about emotion, which is increasing as shown by the differences between first and second, and the distribution of triumphs in recent years. Without going any further, last season they won 5 different drivers (Ogier, Neuville, Tanak, Loeb and Latvala) driving 4 different cars (Ford, Hyundai, Toyota and Citroën) the 13 contested races.
The 10 tightest wins in history 1. Rally of Jordan 2011: Ogier to Latvala by 2 tenths 2. Rally of New Zealand 2007: Gronholm to Loeb by 3 tenths 3. Rally of Argentina 2017: Neuville to Evans by 7 tenths 4. Rally of Italy of 2018: Neuville to Ogier by 7 tenths 5. Rally of Portugal 1998: McRae to Sainz by 2.1 seconds 6. Rally of Montecarlo 2019: Ogier to Neuville by 2.2 seconds 7. Rally of Argentina 2009: Kankkunen to Burns by 2.4 seconds 8. Rally of New Zealand 2010: Latvala to Loeb by 2.4 seconds 9. Rally of Argentina 2011: Loeb to Hirvonen for 2.4 seconds 10. Rally of Australia 2000: Gronho lm to Burns for 2.7 seconds
Photos from as.com