The Way of the Cross by Williams
George Russell says that Kubica and he can not give the maximum because they do not know how the car will react from one corner to another.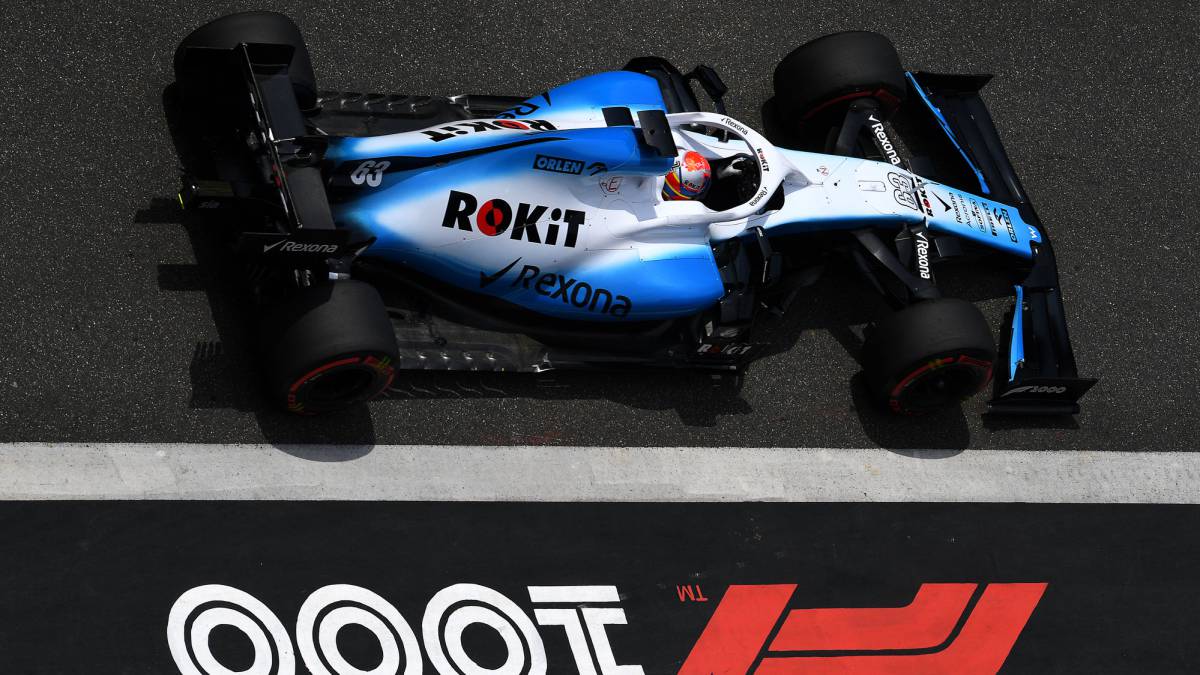 Via crucis. Continuous and prolonged suffering or affliction. A condition that Williams could be diagnosed with. Because the Grove team has accumulated endless difficulties since the World Cup of Formula 1 2019 began at the Circuit Barcelona Catalunya.
One obstacles, which George Russell estimated at 75% caused by aerodynamics and 25% by the mechanics of FW42 , which prevent Russell and Robert Kubica push to the maximum on each lap and have to roll, at least one second slower than the 'F1b'.
Questioned by this performance deficit, the British driver recognizes that this difference is mainly caused by the strong instability that the car exhibits in the curve: "I think I still have to learn and respect the limits of the car, sometimes you go faster if you drive 98% than if you do 100%." Right now, Robert and I have a Big problem for how the car reacts at the entrance and in the middle of a curve compared to how it does at the exit, I am happy in some aspects, but there is still a wide room for improvement on my part. I have not managed to improve the rankings of the last two races. It's a process of understanding the car and unfortunately, we can not give our best because we do not know how the car will react from one corner to another. "
A delicate situation that George Russell trusts the engineers in the Tophill area slow down soon, although the current Formula 2 champion doubts in 'F1i' that they can achieve it: "I think that with a handy and consistent car in the curve, you can improve a lot. That will earn us a lot of time per lap. The improvements in terms of aerodynamic load are normal. However, we hope they give us something that is easier to pilot. Small changes are going to arrive and fortunately, if they work as we expect, it will be very positive, but we are not 100% sure that they will do it. We have very poor characteristics and if we manage to improve that, the lap times will be more low. At the moment, there is nothing that makes us think that this will be the case. "
Photos from as.com