The Valencia will dispute the tenth European semifinal of its history
The che attained the pass to the final in the first seven although they were eliminated in the last two: against Sevilla, in 2014; and against Atlético, in 2012, in Europa League.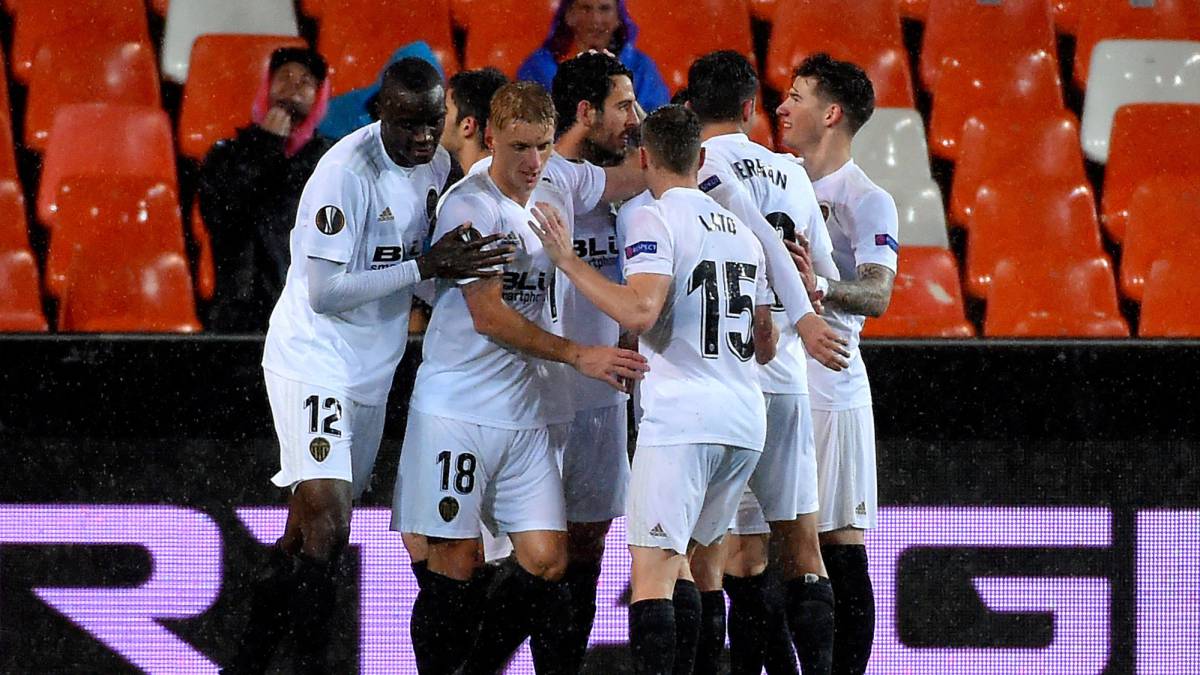 The Valencia will play on the 2nd and 9th of May the semifinal of the Europa League. S will be his tenth European semifinal of all his history. And of all of them, went to the final in the first seven and curiously only fell in the last two eliminated, both in Europa League: in 2014, against Sevilla; and in 2012, against Atlético de Madrid.
Hasta that was eliminated by Atletico de Simeone, ultimately champion, in 2012, el Valencia had always played the final when it qualified for a continental semifinal. And in several of them , finished champion, something that has between this eyebrow this Valencia de Marcelino.
In the 60s, the Valencia qualified for three semifinals of Cup of Fairs followed. In 1961-62 eliminated MTK Budapest; one year later to Rome; and in 1963-64 to Colonia. In the first two seasons he won the title. The fourth European semifinal of its history was against Nantes, reaching the final against Arsenal, precisely the opponent of this semifinal, surpassing it by penalties.
More contemporary are the Champions semifinals. In 1999-00, Valencia beat Barcelona, a double match, although they fell in the final against Real Madrid. A year later, the Ches also eliminated Leeds United in the semifinal, to fall to Bayern in the Milan final. In 2003-04, Valencia beat Villarreal in the semi-final of the Uefa Cup, a season that ended with Valencia, Liga and Uefa Cup double.
Photos from as.com