The Thunder collapse before the magic of Lillard and McCollum
The two exteriors break the match between the end of the third quarter and the beginning of the last. The Thunder go back to bleed from the triple (5/28).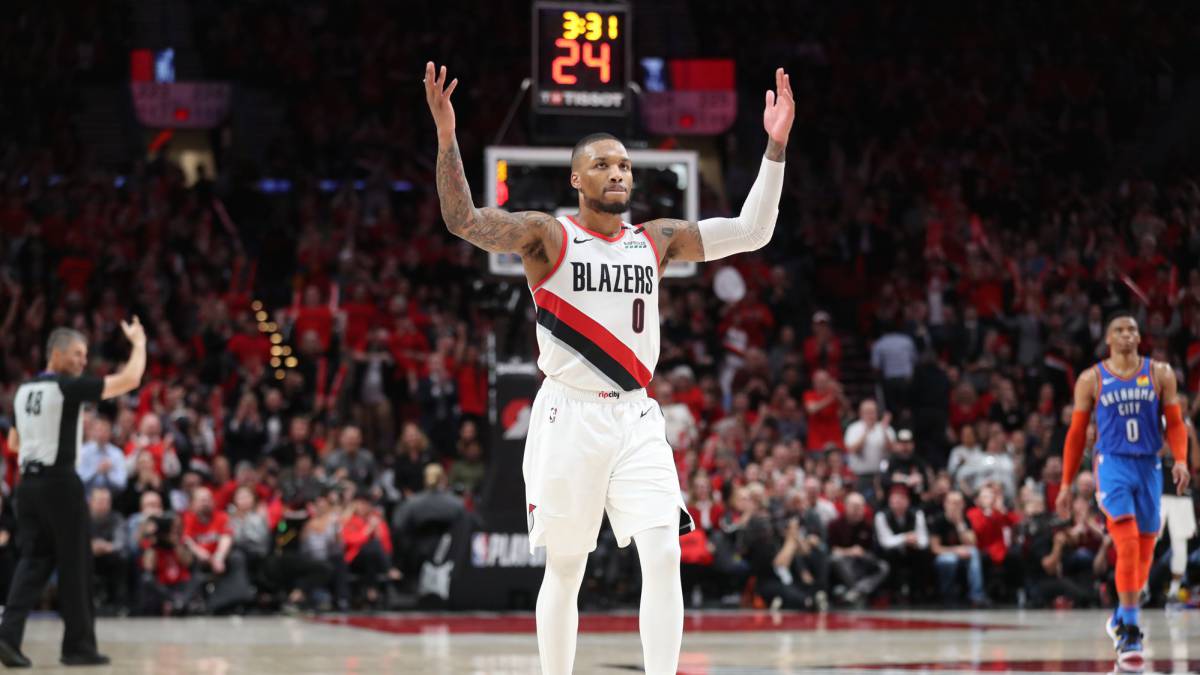 The Oklahoma City Thunder have a very serious problem. Actually they have several, but all are summarized in one: they do not know how to take the tie to their field. At the moment is playing to what they want the Blazers, who are also counting on a lot of people at a good level, hitting the shots and with their two stars playing better and better.
This time the game lasted what it took to get boiling CJ McCollum and, above all, a Damian Lillard at the level closest to MVP that is remembered in post season. It's only two games, but it's not just that he's plugging in all the colors, it's that he feels he has reached these playoffs at the perfect moment of maturity. Of the little that we have of qualifiers surely he was the best of all teams.
The Thunder this time started better, without forcing so much from the triple and also with better percentages (44% at halftime) . They went winning to the locker room, with a more successful Paul George (27 + 8) and a more important Steven Adams (16 + 9). But the party lasted what Lillard wanted. What he did between the end of the third quarter and the beginning of the last is to blow up a game. He put everything, with a series of devastating triples. Take 9 in the series from an average distance of more than 8 meters. One of his moves unleashed the madness after driving Westbrook crazy and confirming that the match was from the Blazers again.
The base finished with 29 points, 4 rebounds, 6 assists, 3 steals and 2 blocks. At his side, a CJ McCollum almost perfect throughout the meeting, undermining at all times the moral of the rival , who signed 33 points, 8 rebounds and 5 assists. Between the two, 51% in field shots and 46.4% in triples. The backcourt of the Blazers in its most lethal version.
In the last period the Thunder tried, but without plan, with the head somewhere else. As soon as they were badly given they started to fail, to shoot triple without control, to lose balls, not to defend. The most they got was to reduce the disadvantage to -14 in a want and I can not be frustrating that leaves many doubts to a team designed to win, that right now does not know how to do it. At least in Portland.
Photos from as.com