The Spain of Muguruza and Carla, for the promotion to Belgium
Spain will face on Saturday and Sunday in Cortrique (Belgium) the tie that can give the promotion to the World Group. Muguruza-Flipkens and Suárez-Van Uytvanck, first matches.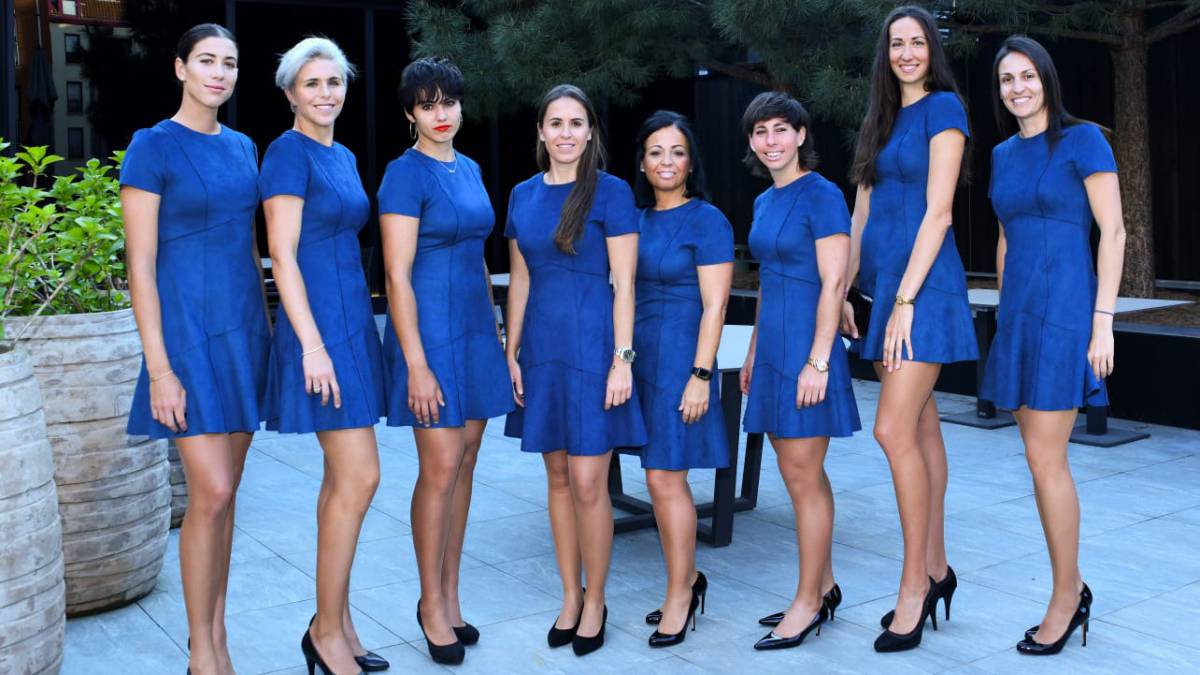 España will face this Saturday and Sunday at Cortrique (Belgium) the tie that can give the promotion to Grupo Mundial of the Copa Federación before the host country, which will fight for not going down without its best player, the number 18 in the world, Elise Mertens. The Selection captain Anabel Medina, absent from the first division the last two years, goes with everything: Garbiñe Muguruza (19ª) and Carla Suárez (27th) return to head a team that completes Aliona Bolsova, Georgina García and María José Martínez (16th in doubles). Belgium form with Van Uytvanck, Flipkens, Bonaventure and Wickmayer, none of the top-50.
This Friday the four individual crosses and the doubles, which will be played under cover and on a hard court, were raffled off at City Hall. Muguruza will open the series on Saturday from 13:30 (Teledeporte) against Flipkens and then Suárez will face Van Uytvanck. On Sunday, starting at 13:00, Van Uytvanck-Muguruza and Flipkens-Suárez, plus the doubles with Bolsova and Mariajo Martínez against Bonaventure and Wickmayer, although the second day is subject to possible changes. The record favors España (4-3), five times champion of the competition and protagonist, precisely before B Belgium, of the longest eliminator in the history of the group Mundial, the quarterfinal of 2004 that lasted 10 hours and 26 minutes and that ended with victory of the Roja with Medina as a player and Flipkens as rival.
"The court is not very fast, I can benefit. The intention is to adapt as quickly as possible ", said Carla Suárez, who has won nine of the 10 individual matches he has played in Copa Federación, after the first training in pavilion Rebound Ace Synpave. "The sensations are good" , adds the Canary. Muguruza, with the same record as she in the tournament, is delighted with the stage: "It's beautiful, quiet and fresh, I'm looking forward to a very exciting tie". Mariajo Martínez agrees that the surface "is not excessively fast" . "The ball bounce is not high, so you have to be well bent to play, but you can do well," explains the Yeclana. Bolsova, the youngest (21 years old) and least likely to act, see track "comfortable to play" . "The feelings of me and the team have been good, we faced the tie with great enthusiasm and prepared."
Photos from as.com