The shoe that burst Zion has disappeared and already the price of 250,000 dollars
It was the cause of his injury in the February game against North Carolina. Nike had to face the criticism and made a special model.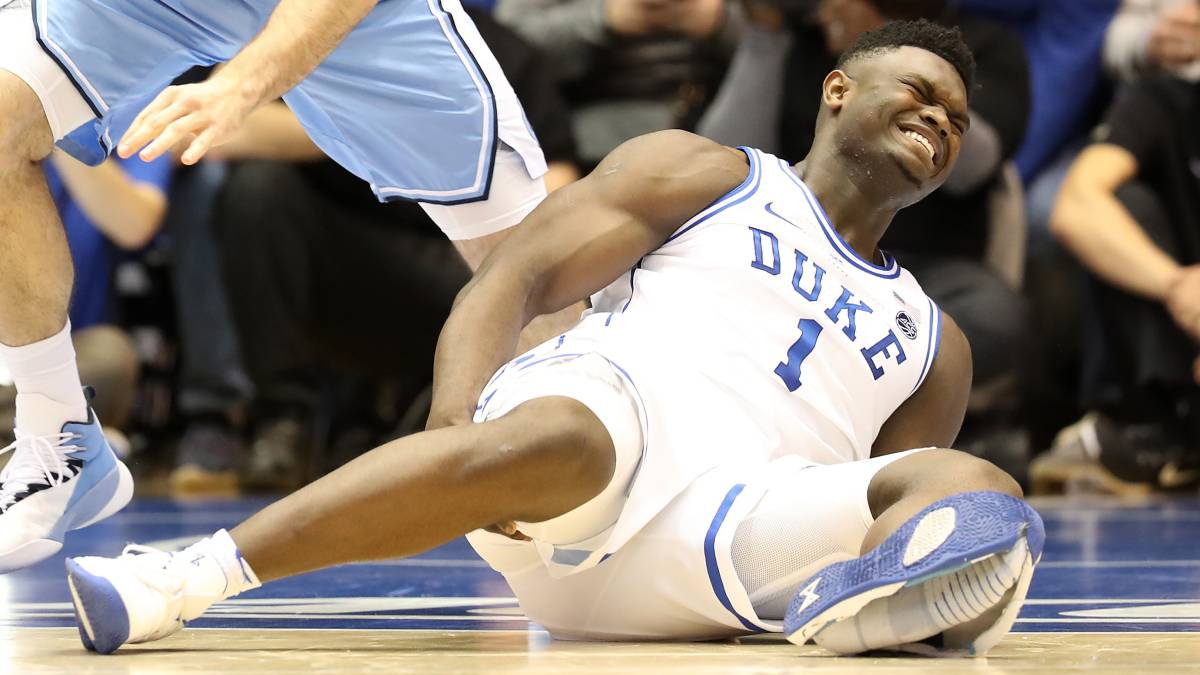 On February 20, American basketball held its breath. The top contender for the No. 1 draft, the player who is revolutionizing the college season and who has the entire United States pending his wanderings was injured in the first minutes of the game in the derby against North Carolina. His shoe burst when he tried to make a reverse with the ball, Zion Williamson went to the ground throwing his hand to his knee and the worst omens peeked.
In the end he was almost a month standing, less than the player's first reaction It made me think. But, where are the damn sneakers? TMZ Sports asked Zion himself, Duke and Nike for the whereabouts of them and nobody knows anything about them. They are missing. In principle it would not have much importance if they have someone in their house or are in a landfill. They are broken shoes and point.
The question comes when you find out that that pair can be worth a fortune. TMZ has spoken with Ken Goldin about the company Goldin Auctions, which are dedicated to the sale of remarkable sporting goods, with history, by the protagonists who have used them. Sales with important amounts of money. And according to Goldin Zion shoes could be worth $ 250,000 if they were sold right now.
"It is an iconic piece that could easily reach the six figures.This is the most famous pair of sneakers in the world. It could be a cross between the next Shaquille O'Neal and the next Michael Jordan, there's no need to say much more, "he explained. "It was something broadcast nationally, very famous and before the player became a professional, there is nothing bigger than that in terms of sports auctions" .
Nike received a lot of criticism on social networks, lost 1.1 billion in stock market and several workers traveled to Duke University to take measurements of Zion's foot and make it a special model from which Kyrie Irving now uses. And they made a promise to make him some unique shoes when he came to the NBA. At the moment who can get much of this is who has in his possession the most famous shoes of 2019.
Photos from as.com