The seats of Getafe paid the wrath of the Sevilla fans
The images of Movistar + show the sorry state of some of the seats where there were 1,000 fans of Sevilla.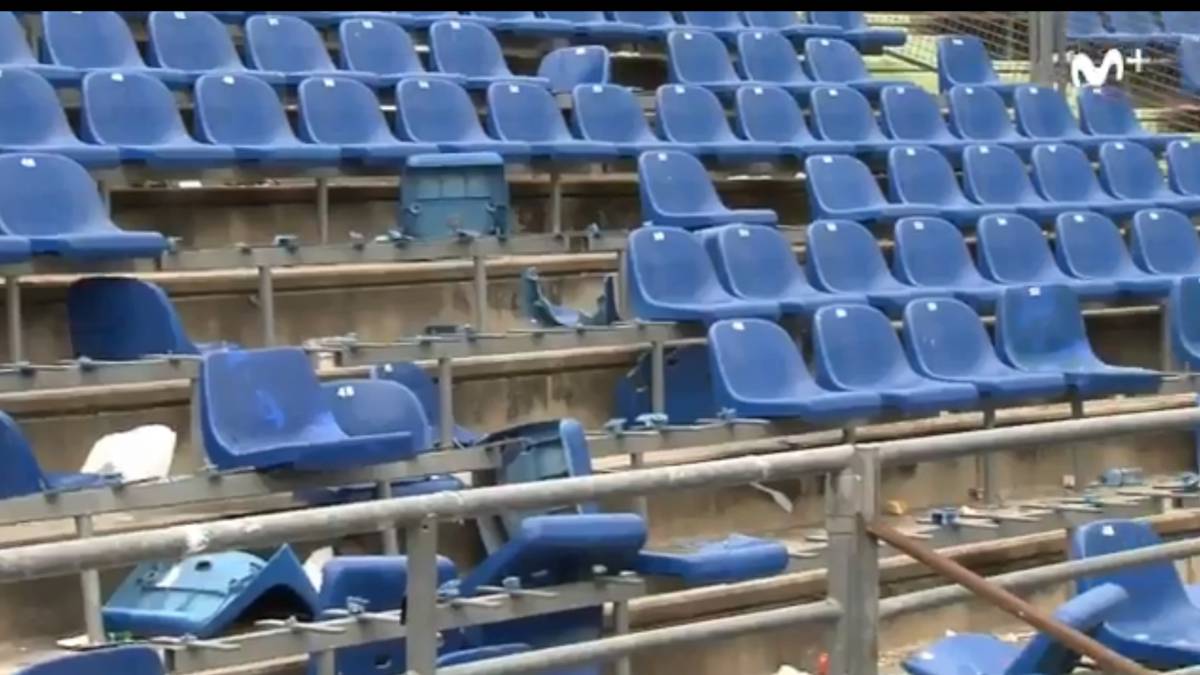 With 3-0 on the scoreboard, the thousand Sevilla fans who were yesterday at the Coliseum sang the Seville anthem supporting their team even in defeat. But at the end of the game, while waiting to leave the stadium getafense, some radicals were dedicated to tear several seats off the stands and throw them into the field, as shown by the images collected by #Vamos de Movistar + .
was an unforgettable morning for the 10,500 getafenses fans who were in the field from 14:00 hours. But around 16:00, when the result secured the team from the south of the Community of Madrid in the fourth place in the Champions, the anger of some fans sevillistas left in bad place to the other fans of Sevilla that behaved correctly.
Photos from as.com