The sanction to Diego Costa can be very hard
The insult will mean a penalty of 4 to 12 matches. The grab could bring you many more. According to the Atleti the expression was not addressed to Gil Manzano.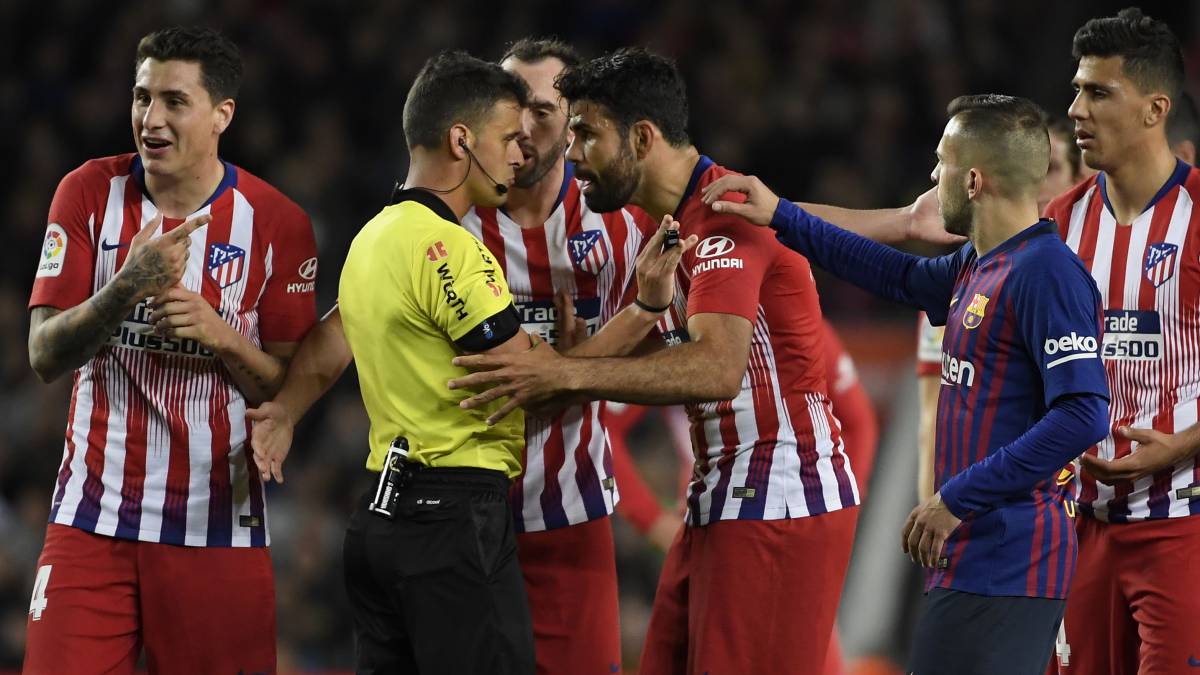 Diego Costa was sent off (28 ') with a red card from Barcelona-Atlético for insulting the referee. "I shit on your fucking mother," according to the minutes, was what he said twice to Gil Manzano. And the penalty could be forceful for the striker, depending on the article of the Regulations that apply. The normal thing is that at least four parties fall for the insult and could impose another four if you attend to the part of the record in which Gil Manzano says he grabbed. If Competition is benevolent and takes it as a disdain, you could stay in two or three. These are the relevant articles:
Article 94. "Insulting, offending or addressing in injurious terms or attitudes the referee, assistants, fourth referee, managers or sports authorities, unless it constitutes a more serious fault, shall be sanctioned with suspension of four twelve parties ".
Article 117." Directing referees, managers or sports authorities in terms or with attitudes of disparagement or disregard provided that the action does not constitute a more serious offense, shall be sanctioned with suspension of two to three parties or by time up to a month ".
Y by the posterior grabs:
Article 96. " Grab, push or shake, or occur, in general, by other attitudes towards the referees that, by being only slightly violent, do not accredit aggressive mood by part of the agent, se sa will suspend with four to twelve games ".
From the Atleti understand that Costa did not address the referee:" Me "
On the other hand, allegations of the club go in the sense that this was not the expression that released Costa and that , and this is the most important thing, was not even addressed to Gil Manzano. As soon as the game was over, the rojiblancos who attended the media referred to what, according to them, the referee had understood, "the fucking mother who bore you", it was not really with that "you", but with a "me": "The fucking mother who bore me", in reference to himself, lamenting by the game action.
The television images of the game also show that Gil Manzano said this phrase to the Atlético players. In a sequence revealed by #Vamos, you can see how Diego Costa, once he saw the red card, insistently protested that he said "me" .
Photos from as.com