The renewed Aspas returns for the 'final' against his mentor
Eusebio made him debut in Balaídos ten years ago and they will be reunited in another dramatic game, with half a permanence in play.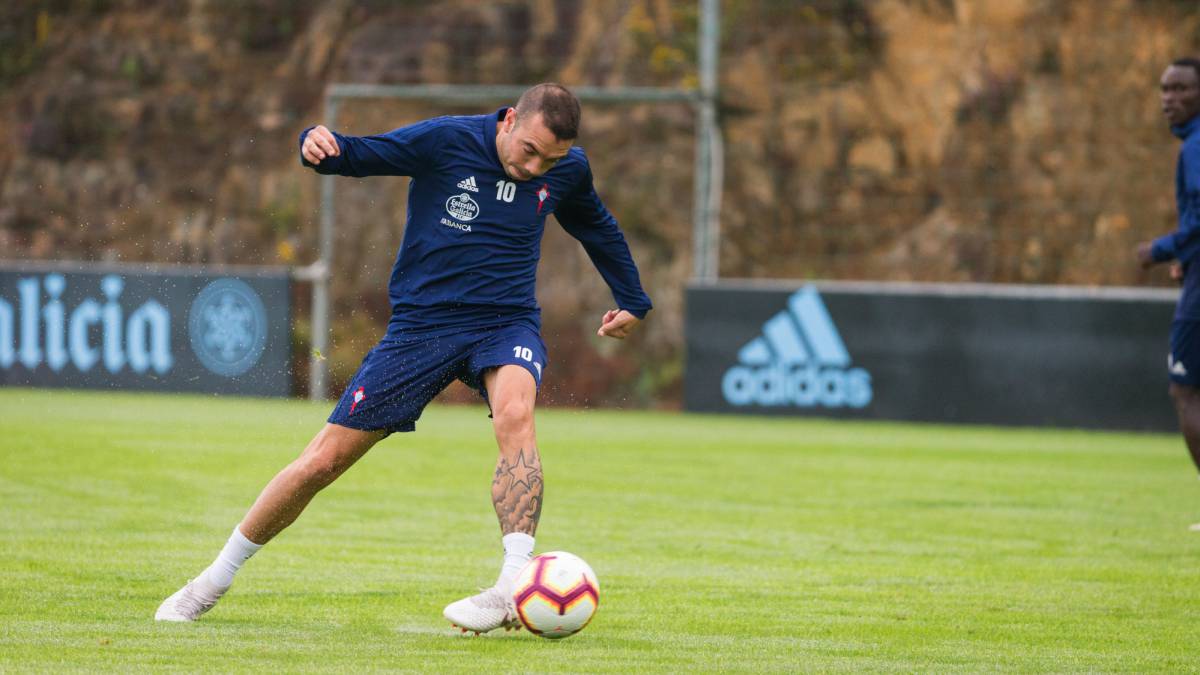 Nothing else to sign his renewal last Wednesday, Aspas was asked about his most special match with the blue jersey. The moañés, then, remembered the first one he played in Balaídos, when Eusebio made him debut at the most delicate moment in the history of the club, with the descent to Second B at stake and the disappearance as a real threat. The young forward performed his first miracle with a saving double. Ten years later, he wants to relive that magical afternoon in the presence of Eusebio, although this time the Pucelano coach will be on the bench. This time only one will leave on Balaídos's shoulders, with half a stay in his pocket (follow the game live on As.com) .
The fight for permanence is tighter than ever, with five teams in only three points. Among them are Celta and Girona, who will star in a fierce struggle to escape the flames of hell. The one who wins will see the goal of permanence closer. Whoever loses, will continue in depression, with the burden of knowing that every time there is less time. The tie of little will be worth to both.
The dynamics are very different. The vigueses dance to the sound of Aspas, whose return has resurrected a dead . Balaídos will once again have a final atmosphere, with the tie determined to walk until the permanence. The Girona, meanwhile, is entrusted to the aim of Stuani and Portu, and their good records at home. However, the last four consecutive defeats have put him in a mess they need to leave as soon as possible. The pressure to get out of there will mark a duel not suitable for cardiac patients. The emotion will be on the skin.
Photos from as.com