The Rayo will use the fifth yellow of De Tomás
The forward saw it in a jump with the player of Huesca Mantovani. They will rely on videographic evidence to defend the resource.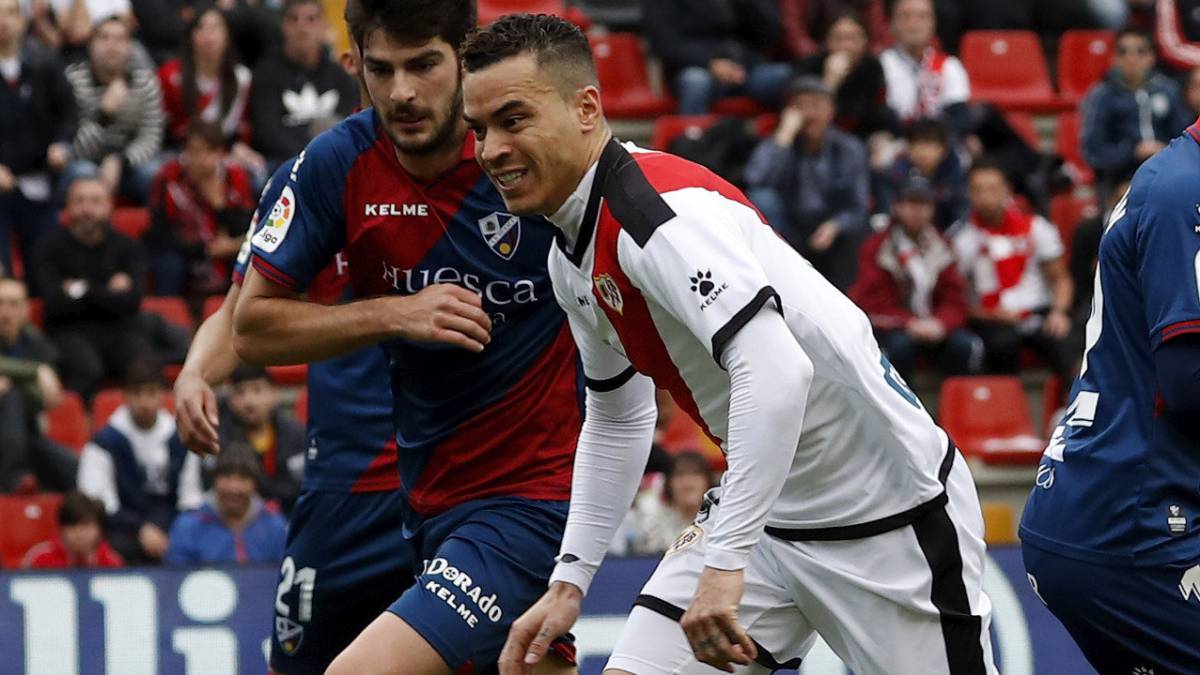 De Tomás saw the fifth yellow against Huesca, so Rayo striker will miss the next game against Sevilla.
It was in the 86th minute, in a ball dispute with Mantovani in which the Huesca defender went to the ground and that González González interpreted as a lack. A sensible low due to the importance of De Tomás in the Vallecano
team. However the Ray will resort to the admonition
.
The team will rely on video evidence to support the appeal and show that De Tomás jumps clean in the ball dispute with Mantovani
. It was not an easy match for the Vallecanos, the team claimed up to four penalties against Huesca, two to De Tomás, one to Embarba and one to Gálvez.
De Tomás is a fundamental piece in the Rayo and is confident that it is against Sevilla in the Sánchez Pizjuán. Rayo striker has scored this season 14 of 36 goals that Vallecas have in the league, so his presence seems necessary. At the end of the game against Huesca, his coach Paco Jémez regretted the fact that he was going to lose the game against Sevilla, but announced that the team would talk to Real Madrid to try to get the striker to play this weekend against the targets: "We will manage with Real Madrid, to see if we can avoid the clause" .
A waiting for what could happen with De Tomás card, Rayo can not count either Medrán. The midfielder saw the fifth yellow in a haul with Yangel Herrera in the final minutes of the first half. An admonition that conditioned his match and is that after a great first half, in the second his contribution decreased.
Photos from as.com