The Rayo follower letter asking Marcelino for forgiveness
One of the three fans who badly insulted the Valencia coach asked for forgiveness and the club has withdrawn the season ticket. They look for two more.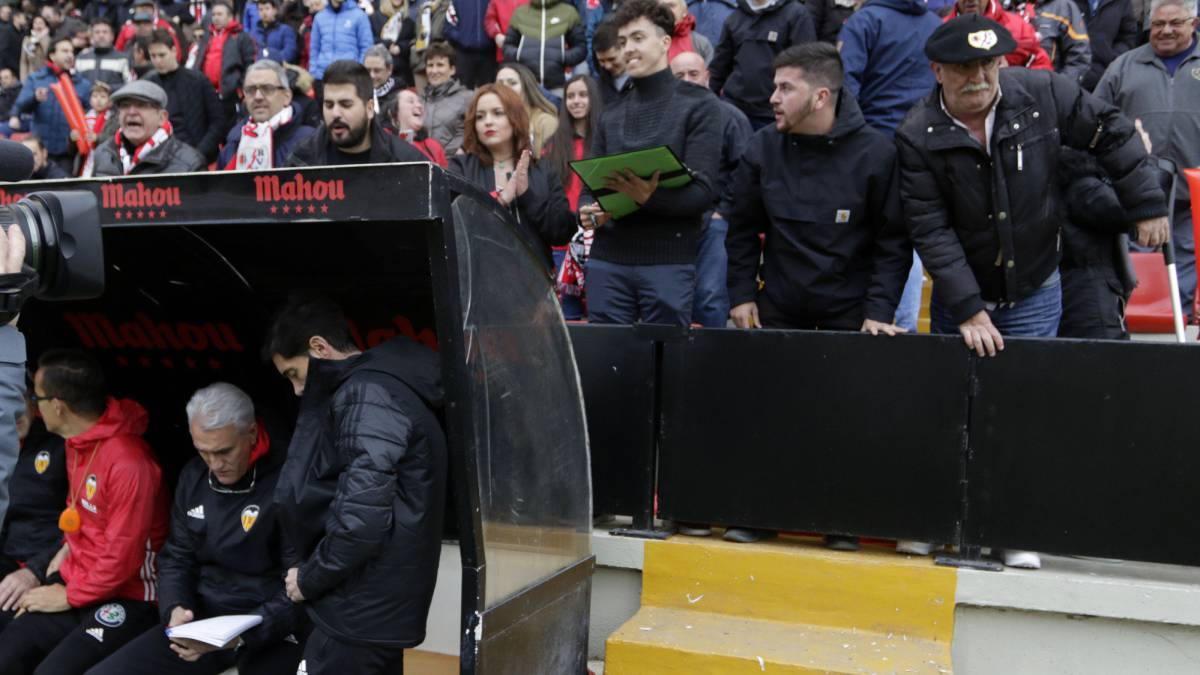 The Board of Directors of Rayo Vallecano met on Monday to analyze the events that took place last Saturday, when several franjirrojos fans professed serious insults against the Valencia coach, Marcelino. "Death you and your fucking woman", "pity you did not kill yourself" or "Marcelino, son of a bitch", were some of the expletives that were heard in a section of the stands near the bench and that collected the images of # Let's go on Movistar.
The franjirrojo club issued a statement in which he explained that " has been put to work immediately to try to identify the three responsible that appear in the referred images." In fact, one of them went " freely and voluntarily in the offices expressing his most sense and deep regret about his behavior in those moments, providing a letter" that has also been published.
"I am very sorry because it is not the example that no child who goes to a sports venue has to see. I am very sorry for my behavior, it has damaged the image of my club and I promise that I will never do a similar act again.It is not an excuse or justification for me to be disrespectful, but Marcelino in the Sporting-Villarreal disrespected all football fans, as well as his wife's statements, "wrote this fan in his own hand.
No However, the Board of Directors has taken the decision to" suspend his condition as subscriber for the rest of the season ", despite the apologies shown in person and with said missive. El Rayo continues to try to identify the other two involved "in this sad event, underlining that we will not tolerate or justify any type of violence."
In addition, the Rayo's hobby has shown its absolute repulse to this type of behavior, making it clear that they do not represent the least of the social mass rayista. Both LaLiga and the Federation have already activated their machinery to identify and take action against the three involved in these events.
Photos from as.com