The Raptors of Ibaka and Marc equal the tie with an unstoppable Kawhi (37)
The forward played a total match and overflowed the Magic. Lowry (22) this time he did. Good defensive work by Marc (9 + 3 + 5 + 4).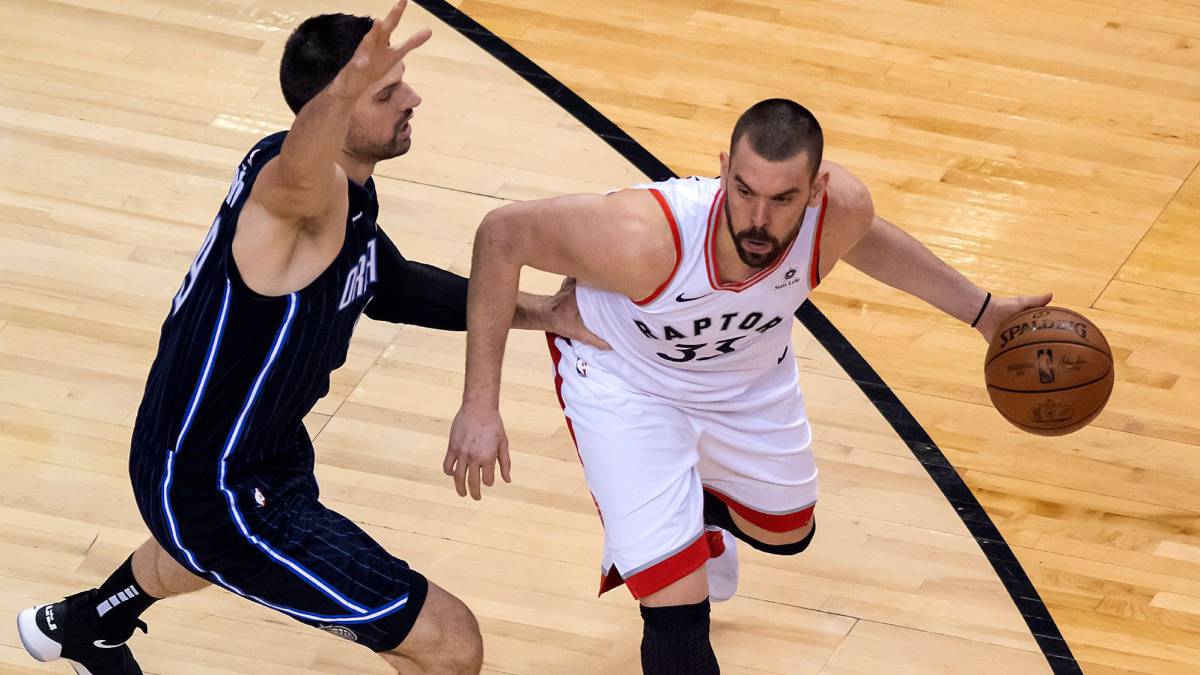 The Toronto Raptors shook the bad taste of the mouth of the first game with a blow of authority over the Orlando Magic. The Florida team stayed in the game until the break, making the rubber at a distance of about 10 points, but from the third quarter they could not hold it anymore.
Kawhi Leonard, hope in Canada to make the level jump they need in playoffs, he earned his salary last night. Extraordinary game of the forward, showing why he is one of the best players in the league. And one of the most important competitive animals. He was everywhere, took responsibility from the first moment and finished the match with 37 points (15/22 in field goals, 4/8 in triples), 4 rebounds, 4 assists and 2 steals.
But it was last night everything worked, including Kyle Lowry, who in the first game did not score a single point with a 0/7 shot. Last night they were 22 for him, with 61.5% in field goals, in addition to 4 rebounds, 7 assists and 2 steals. But the great victory of the Raptors is not understood only by the attack. Also the defense was basic, maybe even more, leaving his opponent in 82 points. The Magic only got 37% of their pitches, 26.5% of their triples and missed almost half of the free throws they tried.
In this regard it is showing basic Marc Gasol (9 + 3 + 5 + 4) with a spectacular dirty job on Nikola Vucevic. The pivot, who comes from being All Star, stayed in 6 points in only 7 pitches. The first day was something similar, with 11 points and 3/14 in shots. If Marc gets Vucevic to continue playing at this level the Raptors have many more ballots to take the series.
The highlight in the Magic was Aaron Gordon (20 + 5), which in these two encounters is proving to have important player wood. However, last night it did not help him much and he ended up erasing the track like the rest of his teammates. The early morning of Friday to Saturday (01:00) first game in Orlando, at the home of some Magic that, let's not forget, they still have the field advantage in their favor.
Photos from as.com