The puzzle of F1: the origin of the power of the Ferrari
The rivals admit to being confused by the advantage that the SF90 obtains in the long straights. The MGU-K and gasoline, in question.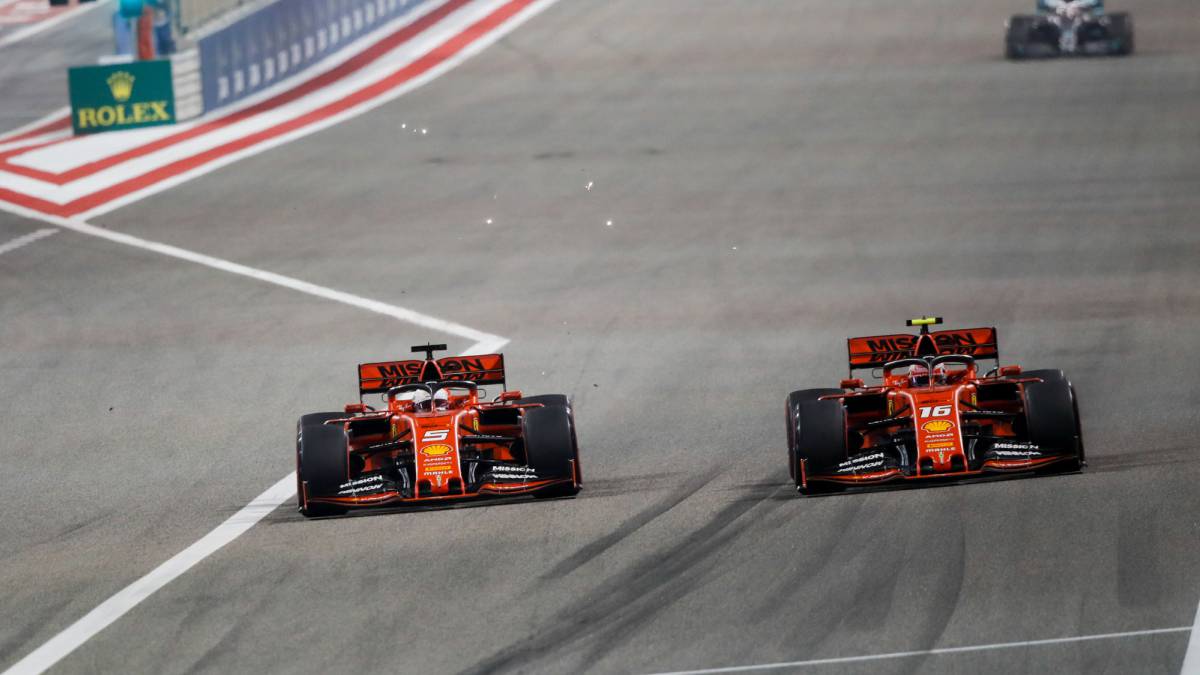 "His straight-line performance is incredible and his power is unattainable for the rest." This was Toto Wolff's analysis of the Ferrari power unit after qualifying for the Bahrain Grand Prix 2019.
A disturbing situation that not only disturbs Mercedes. Because the characteristics of Shanghai and Azerbaijan, where the cars will have to cover two of the longest straights of the championship, they invite to think that nobody will be able to match the performance of an SF90 that in Sakhir was, on average, five tenths faster in these points of the route that the rest of the grill.
Según points out 'Auto Motor und Sport', McLaren was the only team that could follow, in quotation marks, the rhythm of the Cavallino Rampante in phases of maximum acceleration in the classification of the second proof of the year.
Th tenths lost the MCL34 on the east coast of the Gulf Pér In these areas of circuit opened in 2004, a record that speaks positively of the work done this winter in Woking and Viry-Châtillon, although the car still lacks aerodynamic load to fight for higher levels.
A state that gets a little worse if we analyze the particular case of Red Bull. The RB15 was up to six tenths slower than the Maranello car, a situation whose origin could eradicate in the MGU-K, according to Adrian Newey: "Last year we won in the acceleration phase. They are faster on the straights from start to finish, our speed on the straight does not stop at a certain point because the MGU-K no longer delivers power The Ferrari MGU-K is always on, it does not turn off. they have an advantage in the combustion engine and in the electric power, but we thought that the FIA had eliminated all the possible legal gaps in the regulations "
A theory that Christian Horner does not share. The head of the team of Milton Keynes differs from its technical director and points out Shell gasoline as a possible cause of the superiority of the Scuderia: " Ferrari garage fuel smells like grapefruit juice".
It should be remembered that according to two phonometric studies carried out during the decisive phase of Q3 in Bahrain, the Ferrari and Mercedes propellers exhibited the same power (990 HP), a number that they do not share in the 'Gran Circo', as some voices indicate that Italians would have 40 horsepower over the rest of manufacturers.
Photos from as.com