The Pucela and the VAR do not finish understanding this season
The video arbitration came to facilitate arbitration decisions, but the blanquivioleta team does not finish helping you: it has hurt you in seven interventions, it only benefited you in one.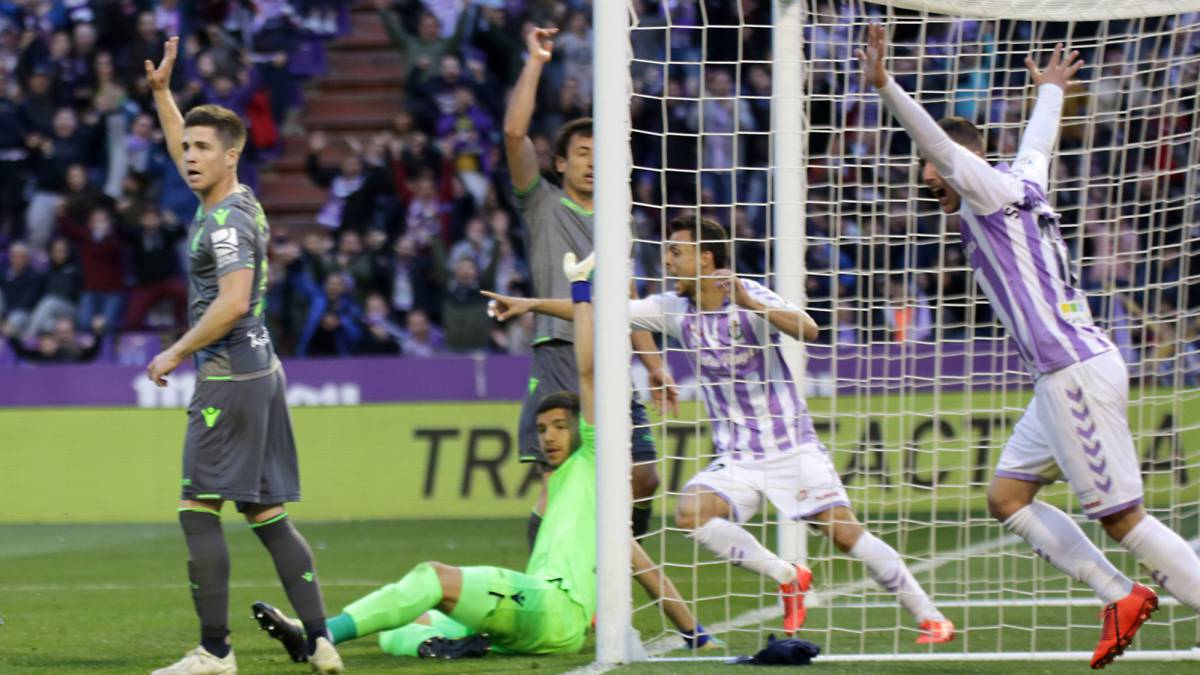 It is not a matter of insisting on the complaints of the VAR, but of reflecting the widespread anger that exists in Valladolid and in the club itself, in which the criticism of video arbitration has been prohibited, even though the main floor does not understand what what's going on. The one who did not get cut after the match was the mayor of the city, Óscar Puente, who tweeted: "This is an unbearable shame" and then said: "If the VAR has come for this, it is better that he had never come". The truth is that Real Valladolid is not having any luck with video arbitration, nor with the decisions of the lines. They have already annulled 11 goals, five of them with the use of VAR, the last against Real. Not only that. Making a recount of the actions in which this new technology has entered the blanquivioleta team matches, we note that he intervened seven times against and one in favor, in the penalty spot in Eibar. On the other hand, the interests of Pucela were affected seven times. Beginning with the end, the VAR annulled the goal of Olivas against the Real of course out of play of Plano, as it happened also in Seville with the goal of Unal for illegal position of Toni, while before the Levante was canceled another to Plano by out of position game of Calero.
Ant the Huesca, video arbitration annulled Nacho's 2-0 offside at the beginning of the play and against Real Madrid, one of the two goals canceled was aborted by the VAR. In total five goals canceled by the technology of the 11 that did not rise to the scoreboard. In addition, against Valladolid the VAR whistled two penalties of Olivas, by hand, against Atlético and Villarreal. Not only bothers the pitched, but what not called for the penalty to Olivas in Vigo, Leo Suarez against Betis or Anuar against Real Madrid, who were flagrant and went to limbo without intervention of VAR.
Photos from as.com