The photo of the mothers of two of the greatest talents in the history of European basketball
Mirjam Potervin, Doncic's mother, visited Petrovic's mother, Biserka, in Zagreb, and brought her a very special gift for her museum.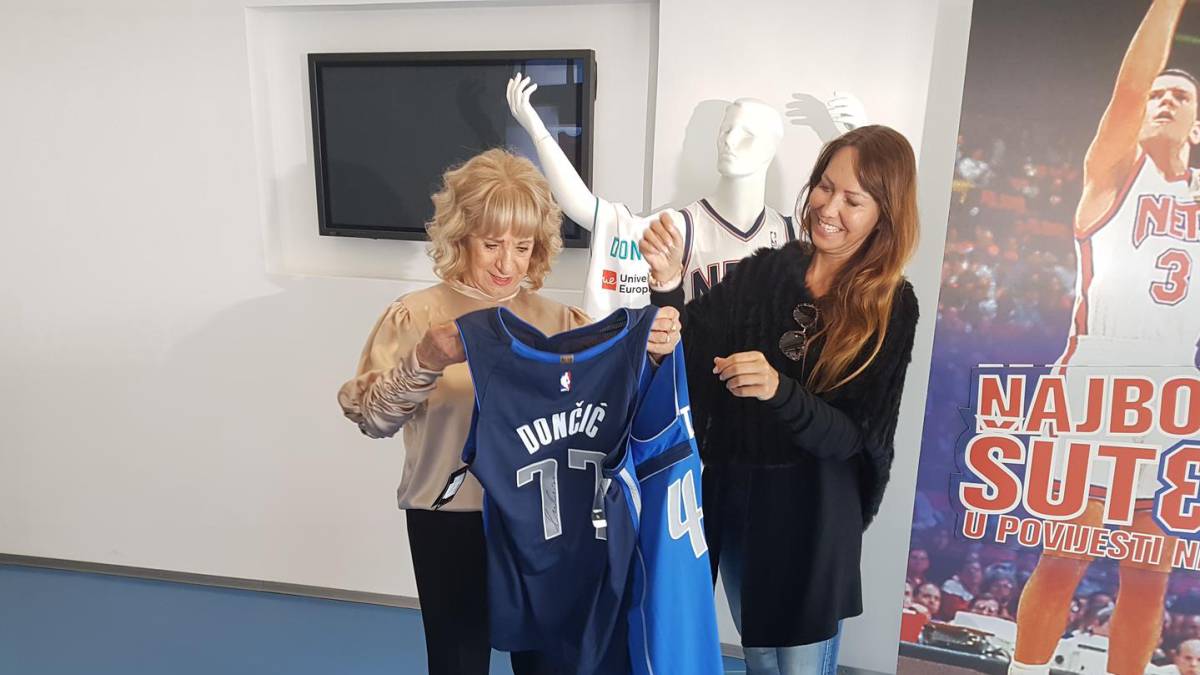 Luka Doncic's mother, Mirjam Poterbin, has been in Zagreb visiting the Drazen Petrovic museum. The building, which opened its doors in 2006 in the Croatian capital, recalls the figure of the mythical Balkan player with numerous objects that belonged to him and that he used or won during his career.
There was received by Biserka Petrovic, mother of the basketball player. A meeting between two progenitors of two of the greatest talents in the history of European basketball. In the case of Petrovic the biggest for many fans. Doncic still has to build his legend, but in the first steps he is already doing more than any other player from the Old Continent.
Mirjam was "delighted to be in this beautiful building, and for all that Mrs. Biserka Petrovic does to make remember Drazen, who was a model for so many children, also for me Luka, who always showed me videos of Petrovic's plays when he was small, and still sometimes does, "she commented.
As a good guest, she did not arrive in Zagreb with empty hands. He brought a couple of gifts for the museum's collection: two t-shirts from the Dallas Mavericks, one from Doncic himself and one from Dirk Nowitzki. Biserka thanked him for the detail and assured that they would be exhibited as soon as the extension works that are being carried out in the building are finished.
Photos from as.com