The paradox of Moha Ramos
Of third goalkeeper of the Castilla ... to be mentioned by Zidane before the Eibar. His progression was checked by his extra-sports problems.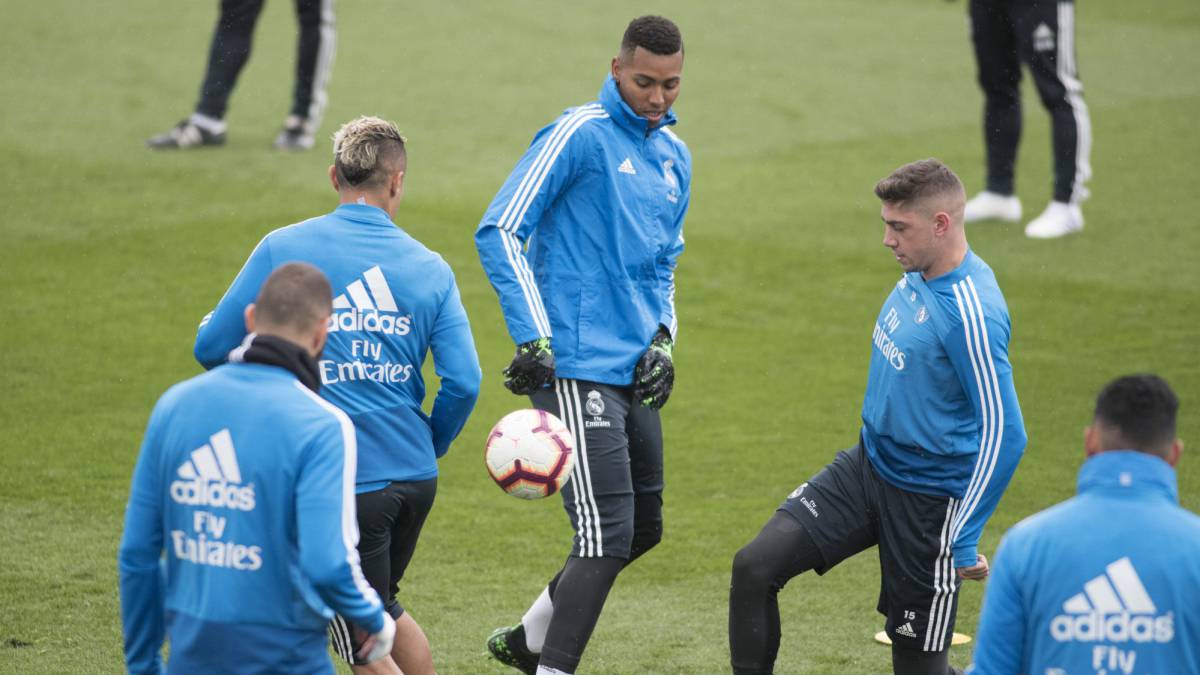 He is the goalkeeper who has played the least with Castilla this season (one game) but today he will be wearing gloves with Keylor and Luca Zidane at the Bernabéu when Eibar visits Chamartín. This is Moha Ramos (Santa Cruz de Tenerife, 13-4-2000), one of the goalkeepers with more projection of La Fábrica in recent years who lives right now a limbo: does not count for Manolo Diaz in the subsidiary ... but is called by Zidane.
The Canarian goalkeeper entered yesterday in the list of 19 soccer players that Zizou facilitated to the club to measure itself to the Eibar after to have worked in the morning with the French and that that carries without being under clubs with the Castilla from the 16 of September last year (a 3-0 to the Unionists) . There, first with Solari and then with Manolo Diaz, is the third in the ranks after Luca Zidane (substitute of Keylor with Courtois injured) and Javi Belman. For Moha there are no matches. He was only able to make a goal in three UEFA Youth League games with the Juvenil, taking advantage of the fact that by age he could be registered. There he had three matches but none of the decisive: the eighth against Atletico and the elimination against Hoffenheim in rooms this week.
Feline but somewhat problematic
Moha Ramos, of Canarian father and Senegalese mother, landed in Valdebebas in 2016 of the hand of Sixto Alfonso, the scout who discovered Jesé and Omar Mascarell, and by physical conditions do not put buts in the house. It measures 1.91 meters (82 kilos) , it is feline and played in the Sub-17, although its margin of technical improvement is still important. A gem to shape the one weighing on him, above all, his character and some extra-sports incidents.
A footballer that Real Madrid tries to finish polishing just when he is about to turn 19 years old. Zidane already pulled him last season, when he was summoned against Getafe and was the substitute goalkeeper in a derby by the injuries of Keylor and Luca Zidane. He did not debut. It would have been another step in the paradox of Moha Ramos.
Photos from as.com