The Nuggets begin to impose their game and take a giant step
First time Denver's are ahead in the tie. Murray (23 + 4 + 7) worked from the first moment and the Spurs had no response.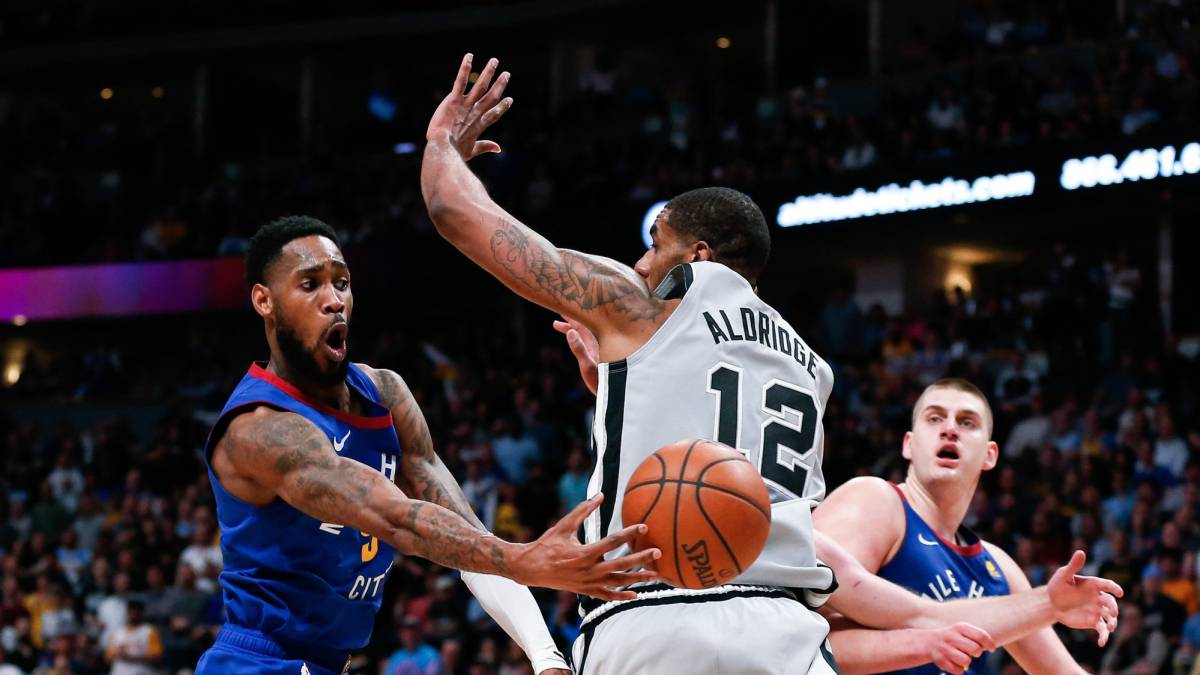 It is the most even series of this first round by far, but whoever has seen it from the beginning will start to notice that it is unbalancing. The Denver Nuggets, who started badly, giving the feeling of being very fair and with Popovich winning the game to Malone in almost everything, have reacted and now they play what they want. They have struggled to get in tune, but now who wants to gamble their money surely bet for them.
Another thing would have happened if in that second game in Colorado Jamal Murray had not exploded in a fabulous last quarter that prevented the 0-2. Maybe without that base display the tie would be dead and we would all be singing the usual praises to the Spurs, their coach and their history. But that is already part of the imagination. The reality is that in the early hours of Thursday to Friday the sixth game is played in San Antonio and that the Texans can be eliminated.
Last night was the first time that Jamal Murray was the main protagonist since the beginning of the match. That was noticed by the Nuggets, who were sending almost since the match began. Although until the 20th minute more or less the Spurs remained in the game thanks to Aldrige (17 + 10) and White (12). But at the break the thing had begun to twist for visitors, who began to open gaps everywhere.
The Nuggets won by Murray, yes, but that was the icing on a cake very coral. Jokic touching the triple-double (16 + 11 + 8), Millsap working in the area (14 + 6), Harris adding in attack (15), the bench contributing (11 of Beasley, 10 of Morris) ... A second unit to which Will Barton belongs from the fifth game, when Malone decided to make an adjustment, leave Barton on the bench and replace him with Torrey Craig. A change that has proved key in the evolution of the qualifier. Craig brings a lot more in defense (for example 10 rebounds today), while Barton has the shots that demand their characteristics in that second unit (17 points for him) .
All this, as I said, commanded this time by a constant Jamal Murray and very clairvoyant. He finished with 23 points, 4 rebounds, 7 assists and 2 steals, and a +33 on the court, the best of the game in that section. Let's see how Popovich prepares for the sixth, because his team needs a blow right now that changes the course of this elimination.
Photos from as.com