The Macario Grand Prize honors Martínez Heredia
The last race of the elite-sub 23-route Spanish Cup will be played on May 5 in Alcalá de Henares and the ex-ticket holder will be recognized.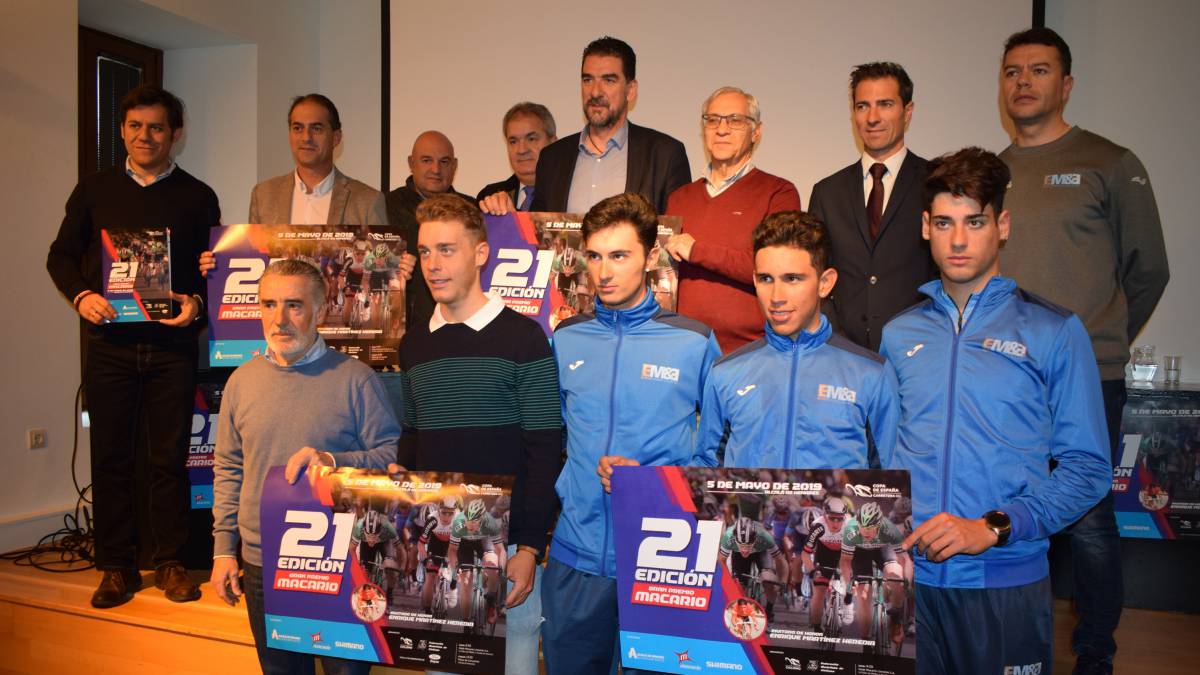 This morning has been presented in Alcalá de Henares the XXI edition of the Macario Grand Prix, the last test of the Spanish Cup elite-sub 23 route is organized by the Madrileña and Española federations, and sponsored by the City Council and Macario-Shimano , and with the collaboration of Ford Deysa. The race will take place next Sunday May 5 from 09:30 hours with departure and arrival in Alcalá de Henares with 25 teams in the competition.
This edition pays homage to the professional exciter Enrique Martinez Heredia, who was also national coach and president of the Madrileña federation for four years in the past decade. Martinez Heredia thanked that " have agreed" of him and said that the GP Macario is a "race that every year is more." The director of organization and vice president of the Federation, José Manuel Díez Lorenzana, detailed the course of the test, and the 25 teams that will take part in the same.
El rider Madrid Caja Rural-RGA Insurance, Sergio Román Martín, intervened in the act recognizing that "it is a pride that the Community of Madrid has a career at the level of GP Macario "and thanked the FMC and the City Council that the designed layout " is attractive enough to make a good show ".
The President of Macario Llorente, Miguel Ángel Llorente, received a commemorative jersey from the Alcala team Escribano Sport Team, from one of its directors, Ignacio Vecino, accompanied by cyclists Alberto Pérez, Aitor Lucas and Denis Hernández. Llorente highlighted that the guest of honor was Enrique Martínez Heredia on this occasion, since "when he was the organizer of this race, he did not receive a deserved tribute like this" .
Photos from as.com