The Lillard Blazers serve their revenge very cold a year later
They fell in the NBA Playoffs 2018 by 4-0 in the first round against the Pelicans. In 2019, maintaining the block, they compensate.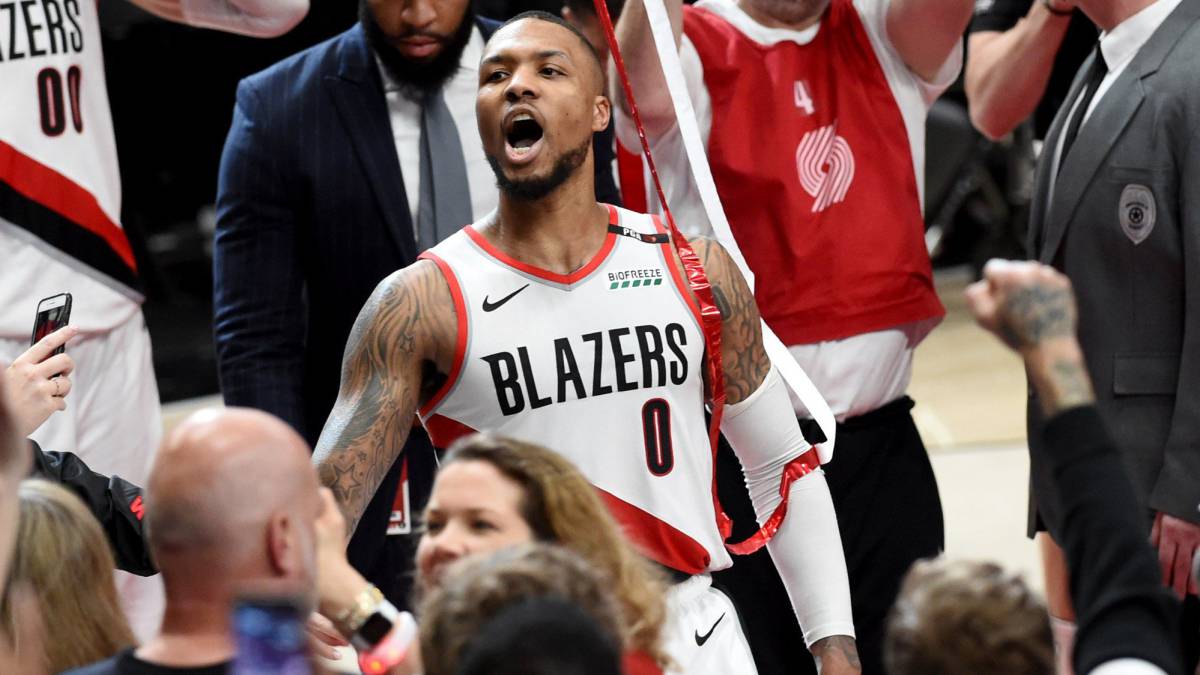 It's not a direct revenge, but you can use the term for this situation. If you prefer a verb instead of a noun, make up or redeem you are also accepted. They have only passed one round of playoffs, but now it is enough to explain and speak well of what Portland Trail Blazers has achieved.
A year ago those in Oregon were going on forced vacations. They had arrived as third seeded , just like this year, but the Pelicans of a great Anthony Davis and a surprising Nikola Mirotic passed them over: 4-0 and without digestion. He caught them in shape and the defeat in such a forceful way broke many schemes that lived in the style book of Terry Stotts and his staff, who has worked very well in recent years and saw how a sustained construction was left on the edge of the abyss.
The template is one of the treasured jewels, apart from Stotts being a good coach, the city is committed and other components that complement. It has been working on shaping a bicephalia with Damian Lillard and CJ McCollum, but surrounding two stars of level players who do not clash with each other without great help through the draft is very complicated and it is something that in Portland they have managed to achieve. Now, that someone like Jusuf Nurkic, reference in the painting, is injured in the best game of the season for almost a year and the response of others is to reverse it as they have done ... It was seen that he would stay Enes Kanter as titular pivot could be a problem; Well, before a stony tower contrasted as Steven Adams has been seen that it is not so. That is the answer to those who doubt, that is also to sweet revenge.
The series against the Thunder has been high voltage. They had been waiting since the regular phase. The excesses of Dennis Schröder in the third game, making the gesture of the characteristic clock of Lillard when he was winning by fifteen, or the extreme pique with Russell Westbrook finished with the hand of Lillard marking the goodbye with the greatest delay possible they have become in against an Oklahoma that hyperventilates with another sounded failure.
Now it is time to wait rival for the semifinales of the West Conference. It will be Denver Nuggets or San Antonio Spurs [At the time of writing this article, 3-2 in favor of the Nuggets]. They go by the weak side of the picture and could give a sound bell. The terrain is ready and finally, after a year of anticyclone, the expected rain arrived: they only hope that within a few weeks they can reap the fruits.
Photos from as.com