The Leganés will honor Mariano Callejo in the pre-match against Celta
Historical photographer of the club, the entity will pay tribute with the honor kick against the Galicians. Your photos make up a good part of the club's file.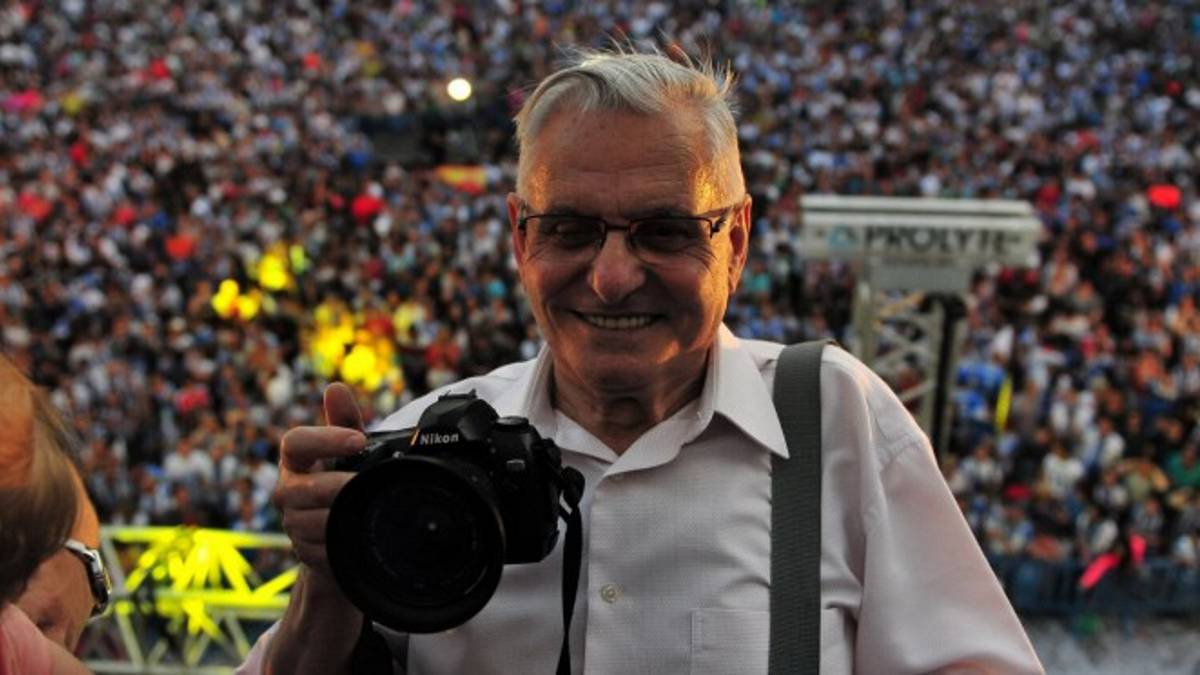 El Leganés has a soul. Also memories. Many are signed in the form of a photo. And always the same name at the bottom of the page: Mariano Callejo. This veteran photographer has been, until just a couple of seasons ago, the official photographer of the club. A life dedicated to immortalize historical moments of the Lega for love of art. For the love of his club. That is why the entity will honor him on Saturday in the pre-match against Celta. Because the Leganés has alma.
Mariano will make the honor kick of an elite clash. One of the more than 100 that has already played the team among the best in Spanish football. It was his dream. "Can now make a photo of the Lega in First" , said when asked with the pepineros still in Second B, times when he just occupied the band of Butarque to immortalize everything. He also did it at Luis Rodríguez de Miguel, the old stadium that he had only five minutes away from home.
He always appeared with a folder under his arm. In it, obvious, photos. Dozens of them. Of games, of plays, of poses. Generous as few, he used to give it to those who asked him for one. Thus, his snapshots have covered more than one house of blue and white fans. They have also filled the historical archives of the club. Without him, without Mariano, there would be no record of anything of that.
Reel visual memory (and also in digital format) that the club wants to thank with this gesture born at the initiative of some veteran and novice photojournalists of the city who, conscious of that Mariano has recently passed through some delicate moment of health, he deserved the medicine of affection that he has earned with his eternal images. On Saturday 12,000 souls will applaud him to cheer him up and thank him for his photos. It will be one of the few moments in which your camera does not have others as the protagonist. Now it's his turn to be the target of other colleagues.
Photos from as.com