The Girona withdrew anti-Semitic stickers from the area of the Espanyol fans in Montilivi
There were eight stickers with the face of Anne Frank and a shirt of Barcelona, which hung during the Girona-Espanyol four individuals a priori not linked to any group.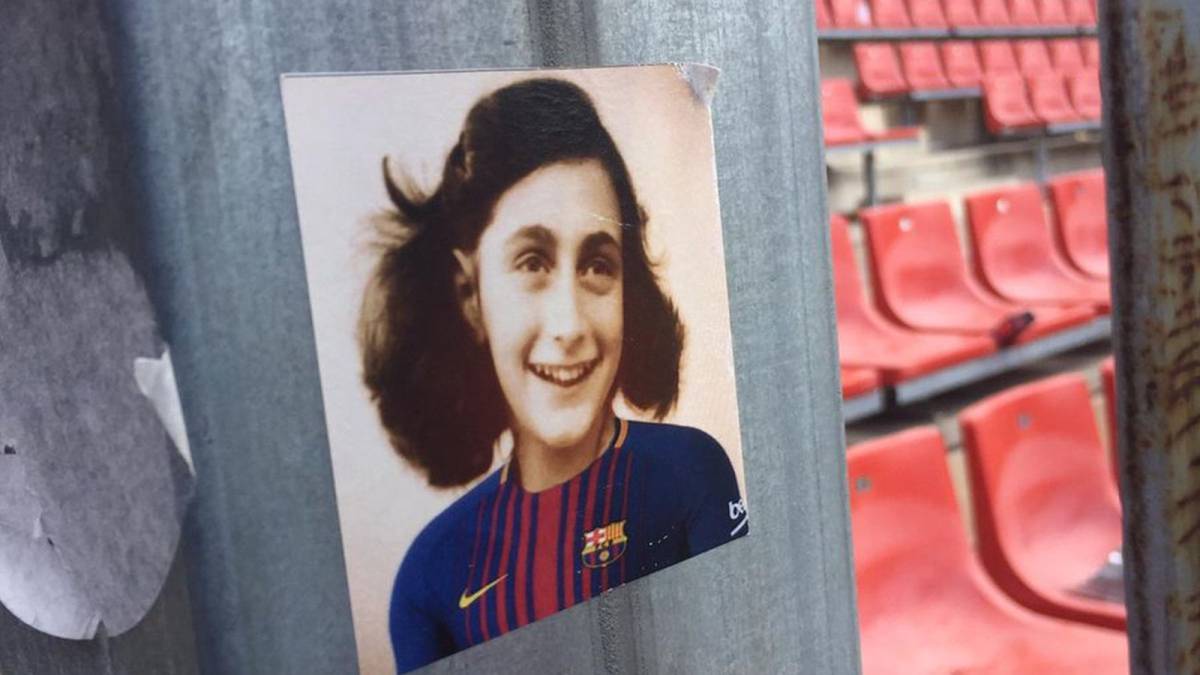 The profile of Twitter @Periquitocat (created just a few days ago) broadcast on Monday a frightful image that has led, logically, a unanimous complaint. It is a photomontage in which appears the face of Anne Frank (a famous Jewish girl killed by the Nazis) dressed in a shirt of Barcelona, hooked in turn in one of the stands of Montilivi. A fact, which AS has been able to confirm, is totally true.
Fuentes del Girona have corroborated this newspaper that this Monday morning have removed eight stickers identical to the one in the photograph, and another twenty with other types of slogans, from the visitor area of Montilivi, which last Sunday occupied hundreds of pericos fans on the occasion of the game Girona-Espanyol. However, and according to eyewitnesses, who hooked these stickers were four individuals who are not linked to any collective or peña pericos, and with entries in another sector of the stadium, although they were dressed with flags and scarves of Espanyol would have been sent directly to the visitor's tier, by the Mossos d'Esquadra, to place them under control. The Curve, without going any further, has already unmarked them by writing.
This lamentable episode emulates what happened on October 22, 2017 in the Curve Nord of the Olympic Games in Rome when Lazio supporters, on the occasion of the dispute an encounter of the Series A before the Cagliari, exhibited multitude of stickers, also, with the face of Ana Frank and the shirt of the eternal rival lacial, the Roma. Up to 13 fans were expelled from any sporting event and the Italian federation fined Lazio 50,000 euros as "objectively" responsible for the events.
Photos from as.com