The ghost of Marcus Ericsson
Baku did not seem destined to make a dent in F1 but their careers have a hallmark, despite the many points to improve.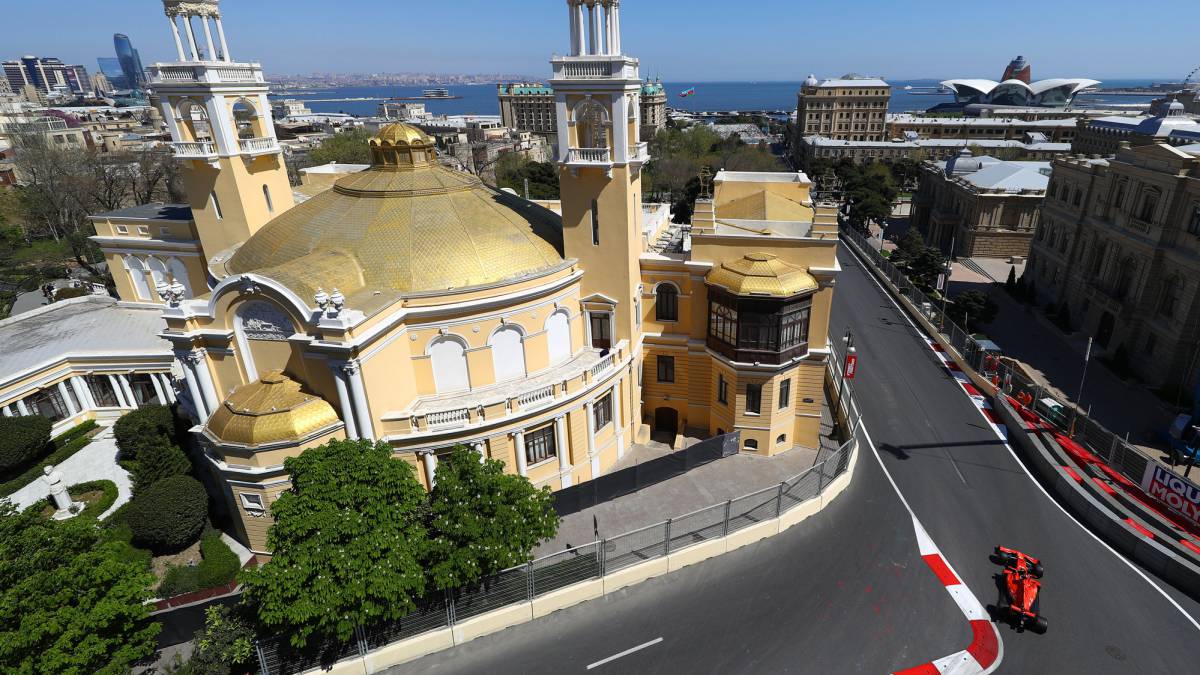 If the columns of a car park can move, the walls of this urban circuit narrow at times. Azerbaijan has achieved in four years to establish itself as one of the races with tradition of the championship, easy to remember, and it is not easy to maintain a hallmark and distinguish itself in a calendar full of hydrocarbon-rich countries.
Not by the city. Baku has two million inhabitants, although only a very small part can afford to enter on Sunday. And although many walk through the pedestrian street of Nizami Street, you just need to observe carefully to confirm that they are the same people, every day. Two young people who exhibit their exotic monkey, the boy who weighs his scales in exchange for money in an underground passage, the street musicians, the ice cream vendor and, broadly speaking, the well-off people among coffee shops and electronics stores. But outside the commercial arteries, little else. Half a dozen imposing skyscrapers, someone else under construction, although no one looks out the windows of the classic buildings that decorate the circuit. The attendance of fans, yes, is more than acceptable, there is atmosphere behind the stands that border the Caspian Sea.
The track curators here are primarily fans and packed the 'pit lane' as soon as they had permission to enter and become Photos. Some have taken a scare: the Indonesian Gelael dragged two with him when they helped him to start the F2, and others have had extra work trying to seal a sewer cover with kicks or repairing the barriers in front of the wall by pushing. And that without taking into account the panic face of the Ferrari drivers while they were being transferred by a volunteer in a golf cart. With so many risks beyond those of a career it seems that anything could fail at any time, but surprisingly everything goes on. And the 'show', as such, is at the height of the best racing ever.
The risk of suffering a collective or individual accident is maximum even when driving behind the safety car. In Formula 2 there were a few cases this weekend, but it was not the case of F1. As Toto Wolff says, "sometimes the pilots see the previous race, they get scared and leave with all possible prudence to theirs". In Baku 2018 it was Grosjean who, immediately after going alone against the wall while following the safety-car , told his engineers on the radio: "I think Ericsson has touched us" . The Swede was 30 meters behind, but the joke It was already done. This time there have been no security cars, no one can blame Marcus.
Photos from as.com