The 'fratricidal' duels in the fight to avoid the descent
Six days left for the end of LaLiga Santander and those involved in the fight for the decline will face each other up to 8 times.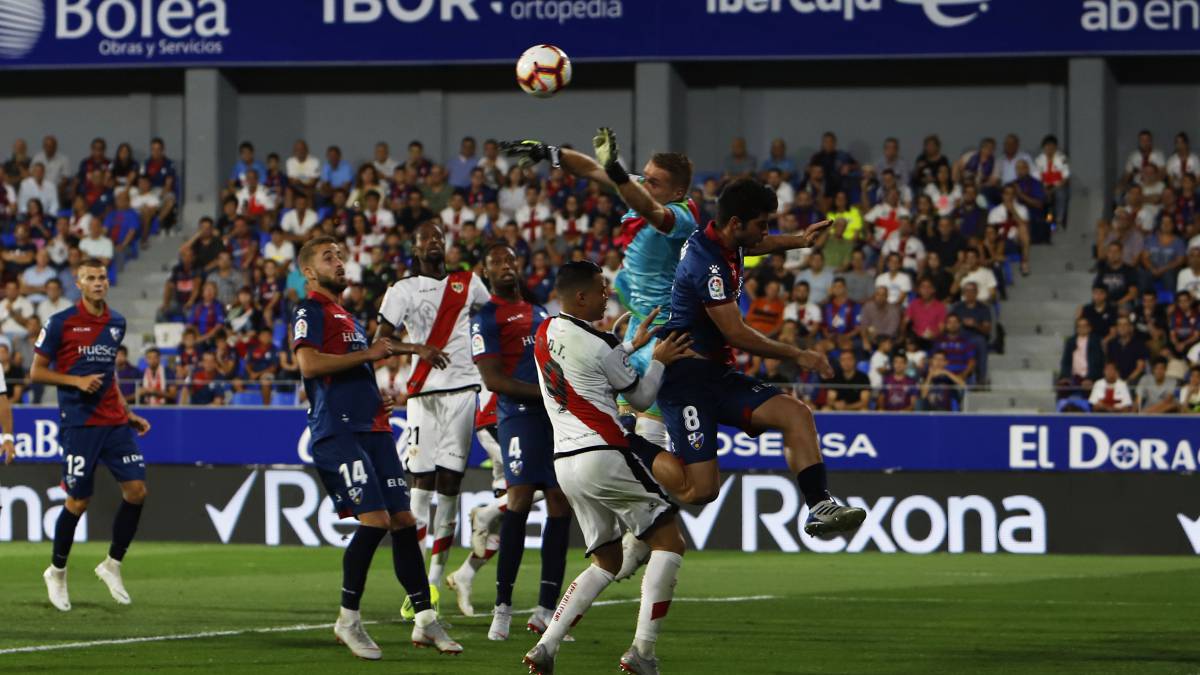 The end of LaLiga Santander approaches and the fight to avoid the descent is hotter than ever. Up to 7 teams are in the ointment, from Girona (14th) to Huesca (20th) and all have options to save themselves or to fall to the Second Hell. In the 6 remaining days of the season there are 8 matches between the teams that can lower the season coming to LaLiga 1,2,3,
El Rayo Vallecano (penultimate with 27 points) will have to play most of their options to continue in the First Division against your most direct rivals. He faces four of the seven teams involved in the descent. In the first instance, in this weekend's game will play against Huesca in a duel that will be vital for the future of both teams and will leave very touched and on the edge from the abyss to which it is defeated. Finally, those of Paco Jémez will close the season with three consecutive days will be the faces against direct rivals. In day 36 they travel to the City of Valencia to face the Levante; in 37, they receive Valladolid in another game that will be dramatic; and, finally, in the last league day, they will go to Balaídos to decide their future.
El Girona (14th with 34 points), that a priori is the best placed team to get rid of the burning, you will find three of your opponents in the fight to avoid the descent. Play against Celta de Vigo in Balaídos this weekend and in the case of winning your game will take a giant step to save. On the next day Eusebio will face Valladolid in Pucela and, finally, in day 37 they will play against Levante, this time at home.
El Huesca, current bottom, has the salvation that marks Celta to 7 points and It is very difficult to continue in First. It faces the Rayo this weekend in which it will be the most important duel for its immediate future, since of not winning it will have almost impossible its continuity. Finally, the team led by Francisco will face Villarreal in the Stadium of La Cerámica in the day 35. In addition, the Altoaragoneses will have confrontations against teams with a lot at stake such as Betis or Valencia.
Other teams that are immersed in the descent positions is the Valladolid (antepenultimate with 31 points). Pucela's games will play against Girona in day 35 in the heat of the fight for the salvation and in the penultimate date of the league will live a duel to death against Rayo Vallecano in Vallecas. Those of Sergio González have the Celta to a single point .
Levante and Villarreal are also in the fight. The Blaugranas march sixteenth with 33 points and will face two direct rivals: Rayo (round 36) and Girona (round 37) . On the other hand, Villarreal will only face a Huesca (in day 35) that of not winning their respective matches will most likely be lowered to LaLiga 1,2,3,
These are the clashes:
Jornada 33: Rayo-Huesca Celta -Girona
Jornada 34: Valladolid-Girona
Jornada 35: Villarreal-Huesca
Jornada 36: Levante-Rayo
Jornada 37: Rayo-Valladolid Girona-Levante
Jornada 38: Celta-Rayo
Photos from as.com