The defeat of the Spurs condemns them to fight to avoid the Warriors
They are two and a half wins away from sixth place with five games to play, so their first-round opponent will almost certainly come from the Warriors or Nuggets.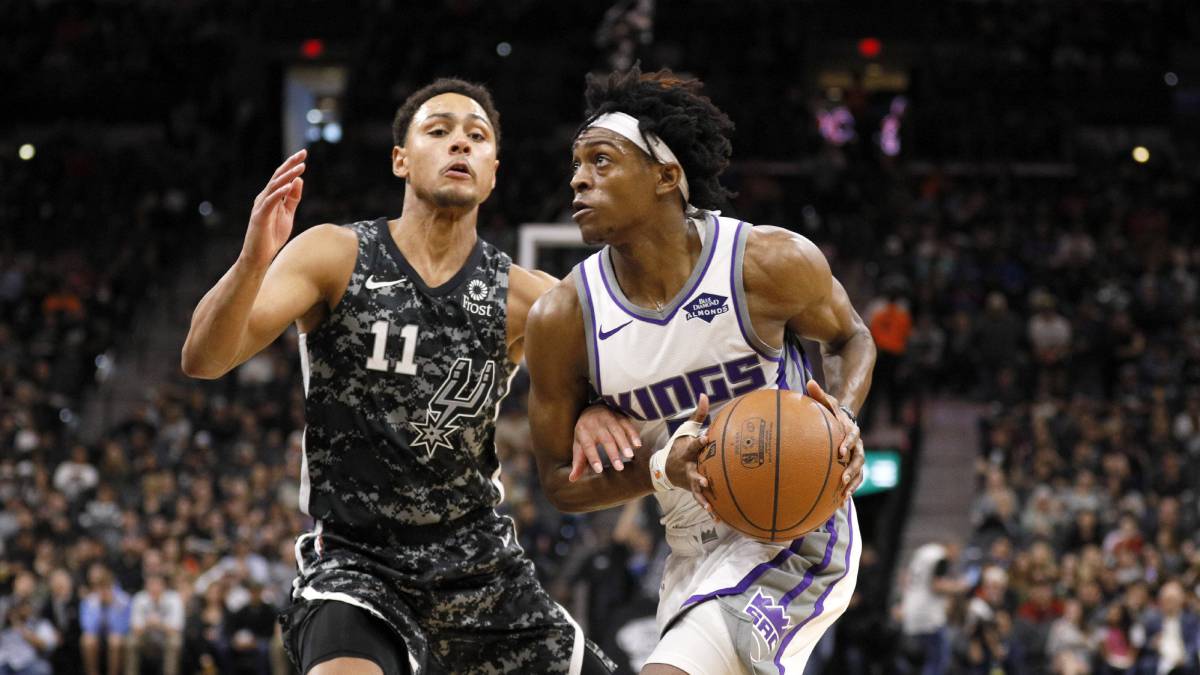 Topiezo important at home for a San Antonio Spurs that can remember this game. With the victory would not have been easy to fight for a sixth place or more that is very expensive, seeing the current moment of Clippers and Jazz. But with tonight's defeat they are practically impossible.
The Sacramento Kings are still one of the least pleasant teams to face. From someone who is playing something you can expect to go fight to win, but the Kings do not play at all. They are out of the playoffs and their place in the draft lottery will not change much from the last two places. But they still play as if we were in any other month of the year in which they still had their options intact.
Last night, after suffering in the first quarter, they matched the contest in the next two, took a good lead in the last. And when the Spurs reacted and put themselves ahead (106-105) they knew how to play much better the last minutes, to the point that the locals did not score again. It was a 0-7 final partial with Harrison Barnes (15+ 4) and De'Aaron Fox (12 + 4 + 5) carrying the weight and hitting in those decisive moments.
Bress was Buddy Hield (26 + 5) the main executor of California , who this time did not have a Marvin Bagley who had left last night. Opposite LaMarcus Aldrige (27 + 18) pulled the Texan car with the help of Rudy Gay (18 + 9). But things did not work to the taste of the Spurs, who were left without Popovich on the bench. The coach, very angry with one of the referees for a foul in a previous attack, burst when he gave the ball to the Kings background in a play in which the last one to touch it was clearly Barnes. The technician went for him and started shouting everything in his face. Neither the attempts of his assistants to stop him took effect and Popovich finished in the dressing room.
He does not play, but it was one more sign that it was not the day and that the Spurs were not comfortable. DeRozan (16 points, 7 assists and 3 steals), had some positive actions in the closing stages, but was portrayed in the defense of the pick and roll that ended with the basket of Fox that put a 106-111 in the absence of 30 seconds and that he definitely dropped his arms to his people. Now they have to fight with the Thunder to avoid the Warriors in the first round and keep the minor evil, the Nuggets.
Photos from as.com