The data revealing that LaLiga on weekdays would be a disaster
Only in two matches of the weekly session has the average attendance been exceeded. In five, it was not even reached 70% of influx. In the Wanda, 24% less public.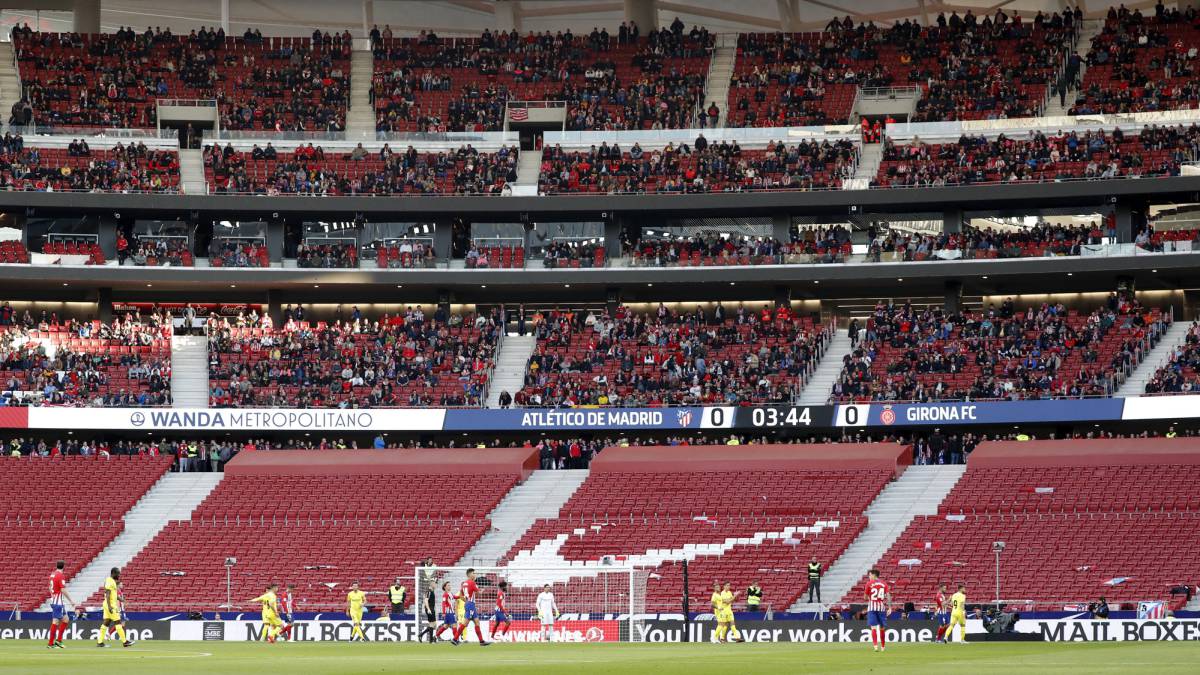 The weekly session of LaLiga Santander has come at the right time to serve as a reference to the conflict between ECA, UEFA, FIFA and the different leagues around the creation of a 'Super Champions' that moves the campeonatos a week and leave the reserved weekend for the colossi of the continent. Javier Tebas, strongly resigned to the creation of this tournament, considers that the project "endangers the national leagues" . One of the compelling reasons for his argument is the ability to attend the stadiums of the amateur , which, today, you can enjoy your team on your days off. Therefore, the duels of this week can be taken as a guide. Has attendance decreased? Are they close to the average of the season? *
As can be seen in the data previously shown, in only two games did the number of arrivals increase with respect to the season average. In fact, the reason for this rise is, rather, by the visit of Barcelona and RealMadrid and not by the weekly circumstance. Of the ten duels, , only four surpassed 80% attendance and in five it did not even reach 70% . In contrast to the usual average, in which in all stages it reaches 70% of occupation ** except in Anoeta (which rubs it with 69.3%) and Cornellá (which stays at just over 47% ) .
The largest contrast between average and duel intersemanal was observed in the Wanda Metropolitano. 24% less of the rojiblanca fans went to the stadium, despite the fact that the league is at stake. Anoeta (18% less) and Ipurúa (15%) also meant significant changes. In total, stadiums were filled 69.17% compared to 75.5% of average so far this season (in the stadiums studied). That is, 6.3% less. A clear reflection that national football is still on the weekends ...
* Transfermarkt and LaLiga data
** 70% is reached in eight of the ten fields in which the inter-weekly event has been played. Neither is reached neither in the Coliseum nor in Balaídos.
Photos from as.com