The Dakar recovers the African spirit and awaits Alonso
The test has been presented in Arabia, his new home. It will start in Jeddah on January 5 and end in Al Qiddiya on the 17th, with longer stages and much desert.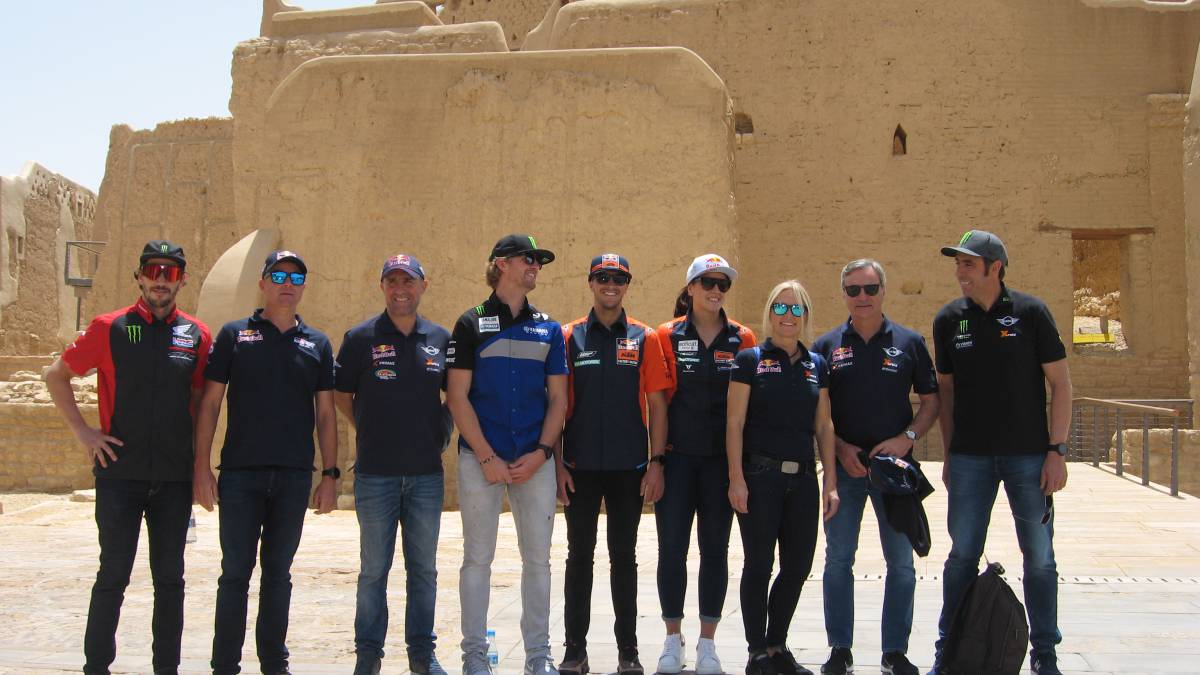 The Dakar does not return to Africa, but it will recover its original African spirit with the arrival in Saudi Arabia. The incredible deserts and landscapes of the Middle East country will allow that in its third era the toughest competition in the world of engine retains many ingredients of its original African design. And they also await with open arms Fernando Alonso.
The 2020 edition of the Dakar has been presented on the stage that will end on January 17, Al Qiddiya, the place where a theme park will be built that promises to be the most impressive in the world, near the capital, Riad. It will start on January 5 in Jeddah, on the coast, and will have "stages of 400 and 500 kilometers, with fewer links" , explained David Castera, its maximum responsible. "This is one of the things that we recover and allows us to recover the spirit of Africa", finishes.
The new 'captain' of the Dakar is thrilled by those he has seen in the first acknowledgments of the terrain: "We have taken a whole tour of the This is a lot closer to Africa than to South America, where the Dakar has achieved incredible things, such as combining desert, sea and stages more 4,000 meters. " The route should be completed in June, since with the heat it will be impossible to continue.
In the technical part, Castera, who has been a co-driver, wants to improve the road book that has raised so many complaints in recent times. "We are going to try in Morocco a new formula that we will deliver with all the notes in the morning at each stage to avoid that the most powerful have an advantage over the rest," he explains. "But mi great goal is to get to the electronic road book in the future" .
Y, of course, Castera wants Alonso on the Dakar. "Of course I would like the next Dakar to run, but the first thing to do is find a good co-driver, I would love to be me, but now I can not," he admits. "Fernando has to understand that he must learn, as we have seen in recent times with Sebastien Loeb, he will have to adapt, listen to his co-driver, read the terrain and improvise, which is not easy, I have always liked Alonso because he is a pilot He struggles to the fullest and never gives up, I hope we have him here next year ".
Photos from as.com