The curse of Valencia against Spanish teams
The Che team fell to Athletic, Sevilla and Atlético, twice, in Europa League. In 2004 he beat Villarreal, in UEFA.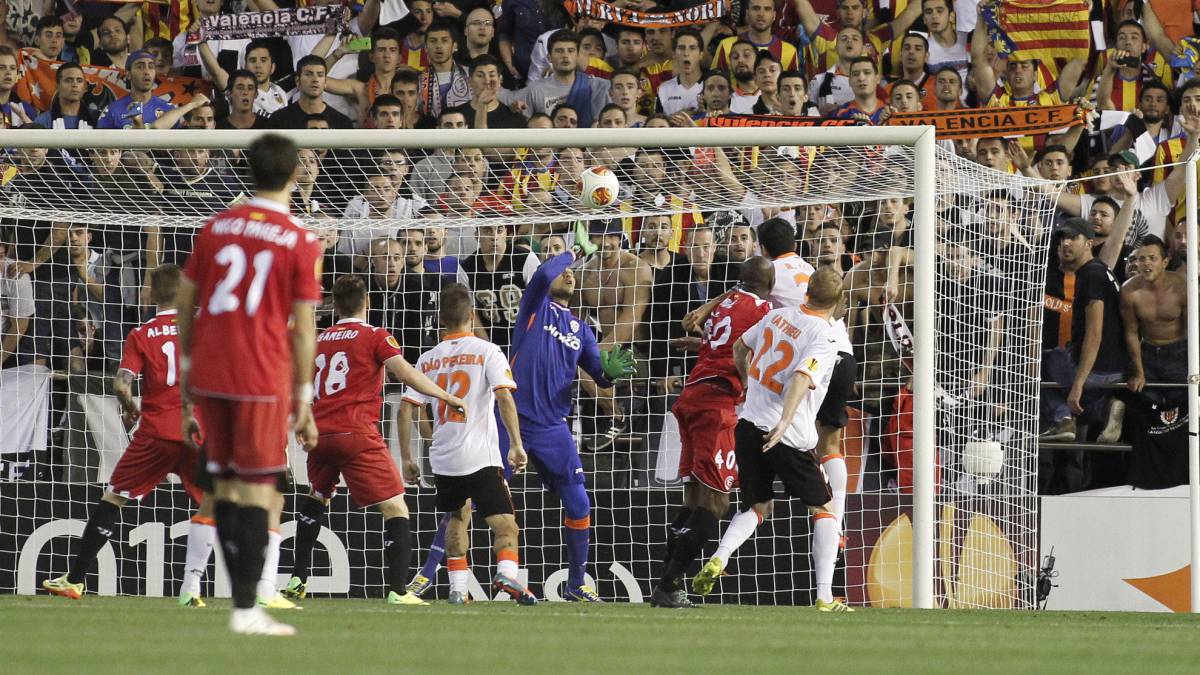 EI Valencia returns on Thursday the Europa League with the only idea of getting into the semifinals of the continental competition. After beating Celtic Glasgow and Krasnodar, the ches get a much better known rival. The crossing against Villarreal is the fifth Valencia face against a Spanish team since he was baptized in this competition. Y lost in all of them. Athletic, in 2015-16; Sevilla, in 2013-14; and Atlético, in 2011-12 and 2009-10, have knocked down the ches in this competition. And curiously, except for Atlético in 2012, in the other three eliminatory games Valencia were left out by the double value of the goals scored outside of home.
Chronologically, the last disappointment was three seasons ago. After tracing Valencia 1-0 conceded in San Mamés with two goals by Aderlan Santos and Santi Mina, Aduriz killed in one against the locals, in Mestalla. The 16th finals of the course 2015-16.
But the most painful elimination came in 2013-14 against Sevilla. After tracing Valencia 2-0 in Pizjuán with goals from Feghouli, Jonas and Mathieu, Mbia appeared in the minute 93 to bury the illusions of a final for Valencia.
El Atlético also beat, twice, Valencia in Europe League. In the semifinals of 2011-12 with some slack but in 2009-10 was controversial. The famous Juanito grab that broke the shirt of Zigic ended with the elimination.
Since, in the 2003-04 UEFA Cup Valencia did beat Villarreal precisely and ended up raising the title. Against Barça, Valencia takes full (Champions 2000, Recopa 1980 and Cup of Fairs 1962), raising two titles. Instead, he lost two finals against Spaniards. The Champions of 2000, against Madrid; and the 1964 Fairs Cup, against Zaragoza.
Photos from as.com