The Celtics stand in their fight for fourth place
Kyrie Irving (25 + 8 + 3 + 2) and Al Horford (19 + 11 + 10) commanded a key victory for the Boston team in their fight to get the field advantage in the playoffs.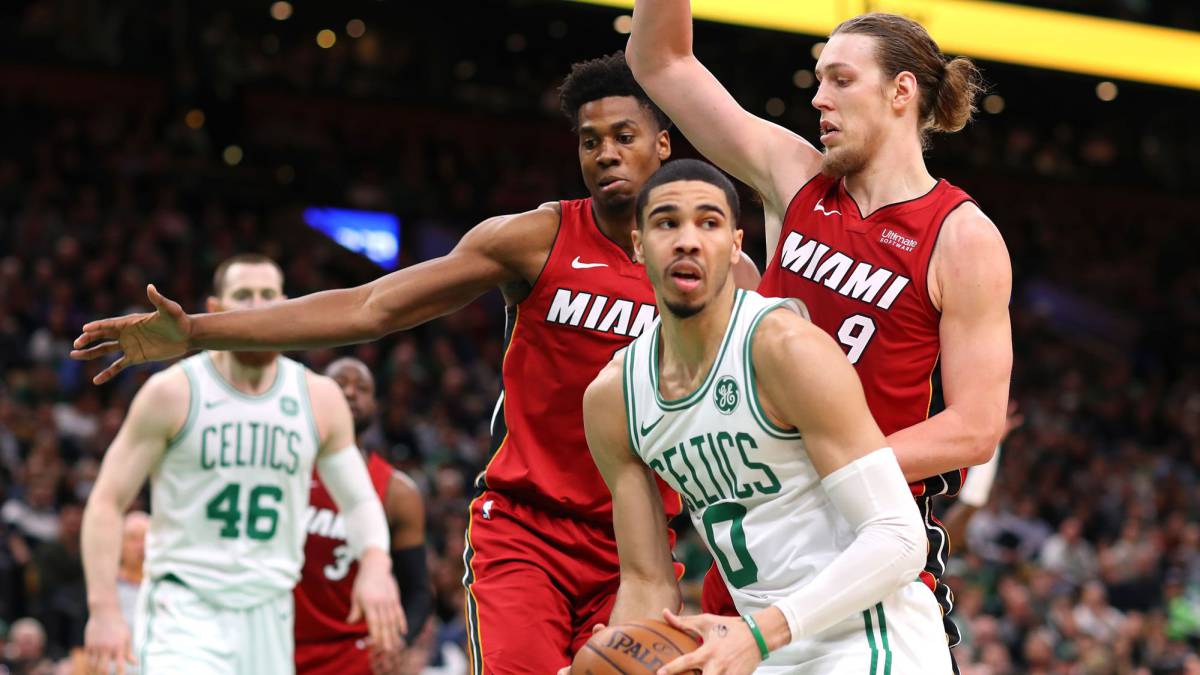 Key game for several reasons that was played at the TD Garden in Boston. The locals, tied with the Pacers, are playing the fourth place that would give them a field advantage in the first round of the playoffs. The visitors, eighths of the East, are in the midst of a tremendous fight for the last posts of the post season. In the end everything was as it was in the classification. The Celtics are fourth and the Heat eighth, but with one game less to play. And that, at this stage of the season, it's a lot to say.
The locals played a perfect first quarter (36-17) with their opponent eliminated in attack and their players shining in the opposite basket. Very good in those first minutes Jayson Tatum (19 + 6 + 5), Marcus Smart (16) and Gordon Hayward (11 + 4 and 2 steals). Special mention deserves Al Horford, who has some excellent last matches. Last night he signed the second triple-double of his career with 19 points, 11 rebounds and 10 assists and starred in two incredible coast to coast plays, the first getting inside and hanging on the hoop and the second exercising playmaker with a wonderful chopped pass so that Hayward will finish the action only.
But in the third quarter things changed and the Heat woke up. Little by little they were reducing an advantage that got to be more than 20 points against them and that they managed to place in only 6. And they did it especially thanks to a spectacular Goran Dragic, who seems to have recovered his best level. 30 points, 5 assists and 5 steals for him, a player who could be free next year if he does not execute the player option he has in his contract.
In the last quarter they got to put only 2 points with less than five minutes to play. It was Wade's moment (17 + 5 + 7) that he managed to assault the victory with several baskets of his own, but in these new times there are other specialists in tight finishes who can do the competition without ruffling, and one of the most obvious is Kyrie Irving. The base finished with 25 points, 8 rebounds, 3 assists and 2 steals and put a basket that sentenced the meeting, as many other times have seen by Boston. A 2 + 1 throwing himself on top of Olynyk, who tried to make the block. But as it happens almost always that you have Irving in front, he was late.
Photos from as.com