The Cádiz returns to work with intensity
In a first intense session, Álvaro Cervera's men are already preparing for the clash against Real Zaragoza on Monday. On Wednesday they will rest.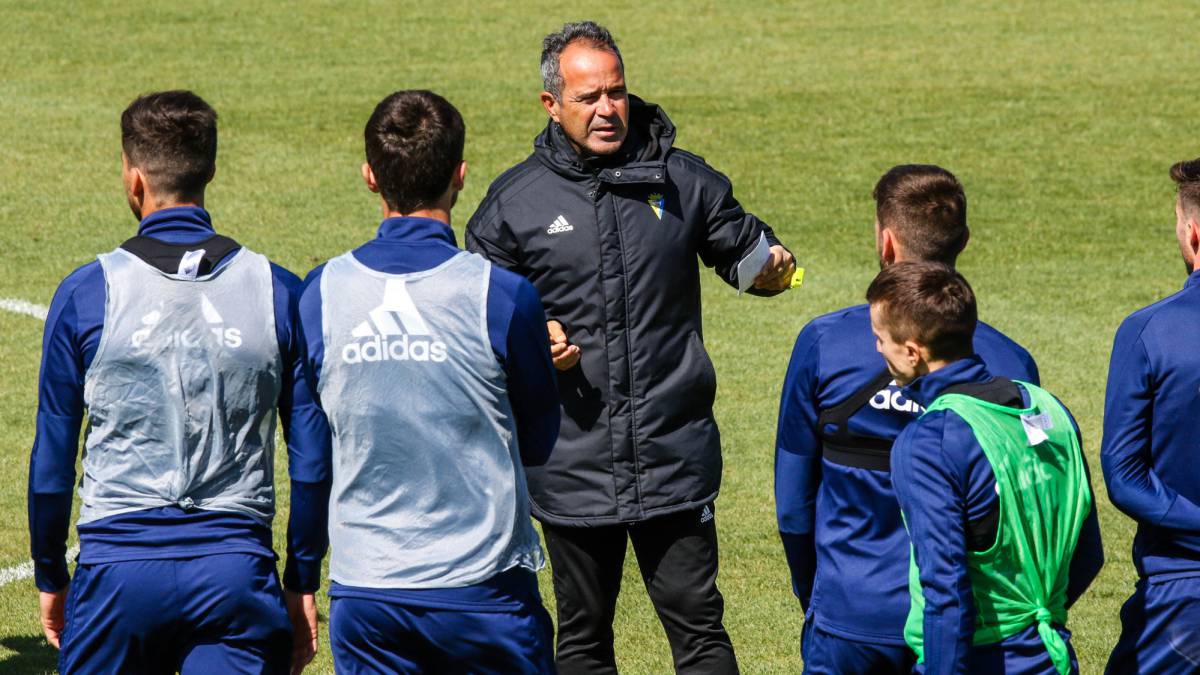 April starts and starts a week of football for the Cádiz after 'parón 'forced for the expulsion of Reus from the competition. Three days of rest have had the cadista players to rest after an atypical week, returning today to prepare the encounter against Real Zaragoza next Monday. There is still a week left for this duel, but in the main field and work by piece.
On Monday morning, around 11:10 hours, players jumped to Campo Ramón Blanco from the Puerto Rican facilities. A session began that would increase the level of intensity as the exercises passed. A lot of ball on this first day, yes, but also with a lot of physical 1122112. We worked on the pressure, the kickback, the exit of the ball, the opening to the ball and, of course, the movement of the ball, among other aspects. A fairly complete training.
Jon Ander Garrido, who completes his recovery, worked on the sidelines with Marcos Mauro and Juan Hernández. The latter is also in the final stretch of his injury, although it has no file. The only absence was that of Aleksandar Pantic, who underwent surgery last Friday for a meniscus injury. For the rest, players like Sergio Sánchez or José Mari worked with total normality. Also the 'Pacha' Espino and Jovanovic, who were absent last week for bureaucratic issues.
They will return tomorrow to work in this Sports City, in a session that is also intense, since on Wednesday they will rest. Starting on Thursday, they will train until Sunday, with the sessions on Saturday and Sunday behind closed doors to prepare the visit of Real Zaragoza without distractions. It is predicted that on Sunday speak Cervera to talk about this shock.
Photos from as.com