The Bucks took some Pistons out of the track without Blake Griffin
Huge beating of the best team of the Regular Season, which recovered a Mirotic that did not seem 100%. Giannis Antetokounmpo played at ease.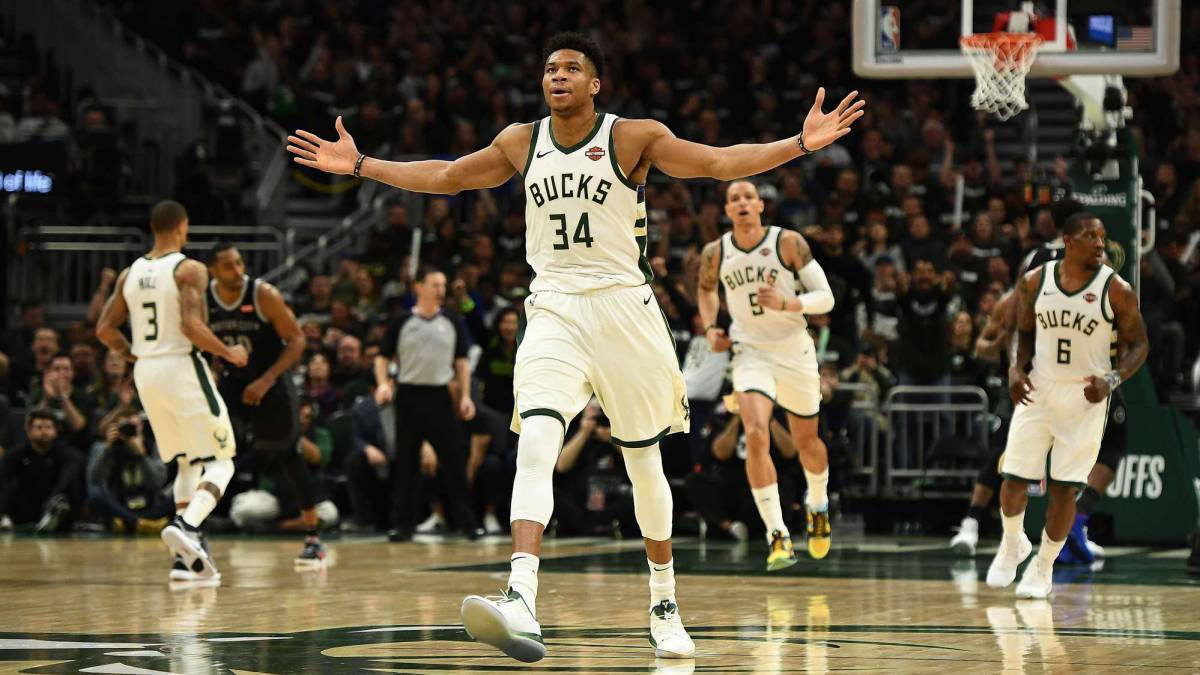 The Bucks won 60 regular season games, the Pistons 41. In the face-off of the Regular Season, the result was a resounding 4-0 for the Wisconsin and, to top it off, finally the left knee of Blake Griffin left him without play. So the entry was an unbalanced series was finally defined as a more than possible ride for the best team of the course in a first game in which the advantage was 20 points at the end of the first quarter (38-18) , 43 in the third (97-54) and 35 at the end (121-86) .
No Pistons starter exceeded 12 points (Reggie Jackson and Andre Drummond) and none of the Bucks scored less than 11, with all around 25 minutes on the track. The Casey quintet finished with a 1/12 triples, global stadistics made up (a bit at least) by Kennard (4/5 and 21 points) for a team that threw in 38% (below 30 from the line of three) and that was overwhelmed from the first attacks, with Giannis Antetokounmpo (24 + 17 + 4 in 23 minutes) beating Thon Maker (a former Bucks who was booed) and shouting at the stands "I'm fucking unstoppable" . The Pistons could not do anything to contain the Greek and finally Andre Drummond, deranged, was ejected for an ugly foul after attack rebound. The Bucks won by 41 at that time.
Mirotic returned, he had not played since March 19 and missed the last 11 games of the season, although the injured thumb seemed to bother him in his first run. He finished with 4 points and 0/5 in 3-pointers in 15 minutes for a few Bucks who managed the game at will and showed they are ready for what could be a very deep trip in these playoffs. They had not played the first game of a playoffs since 2001, and that was also the last year in which they beat the first round: they fell against the Allen Iverson Sixers in the seventh game of the Eastern finals after skating in the fourth, in his track and with 2-1 in favor. Since then, eight eliminations to the first, a fact that will undoubtedly change now. If it's going to be easy or absolute and extraordinarily easy, it's going to depend on Blake Griffin's knee ... and there's not much else. It is usually advised not to draw big conclusions after the first matches of the playoffs but in this case the bet is simple. Really: there is no more.
Photos from as.com