The best Mbappé of all time
The PSG striker is exceeding in all records just now that Real Madrid weighs the possibility of signing him.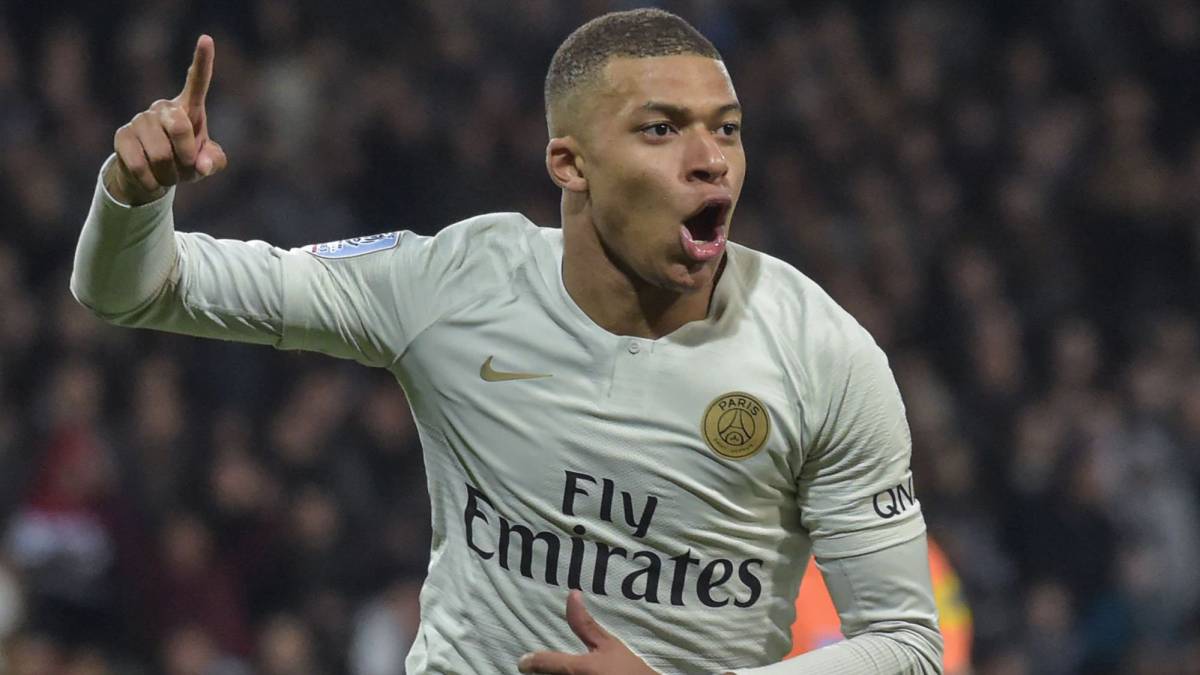 Kylian Mbappé is registering superstar numbers. The PSG striker has thrown the team behind his back and they already have the French league in their pocket. During the last seven games he has been the protagonist, not only for the injuries of Neymar and Edinson Cavani, but also because he has scored nine goals in those matches in which he has been more alone in attack.
The French has matured fast and now that is in the spotlight of Real Madrid, is offering its best version, making merit for Florentino Perez is released to sign him. 222222 So far this season and with nine games still to play, l carries 32 goals and 15 assists in 36 matches, signing an average goalscorer of 0.89 goals per game. It is practically double that of last year (0.46) and considerably more than its best year in Monaco (0.59) .
Taking into account the last two campaigns of the trident of PSG (Mbappé, Neymar and Cavani) , the one of this course is the best average of all, with the exception of the first season of Neym ar (0.93 goals per game), although the Brazilian only played 30 games. In this way, he has put himself at the height of his teammates.
In addition to goal, Mbappé is showing that he knows how to do more things. And it is already has 15 assists, the same as last year. This proves that it is not only a finisher with speed and dribbling, but it is also there when it comes to the last pass.
With some excellent goalscorers despite not being a pure nine, a Mundial in its showcase, a great capacity for leadership and a more than promising future at 20, French is on the wish list of any club. Remirably, Real Madrid has lost a goal with the departure of Cristiano and the PSG striker is a guarantee of that (he has nine goals and five assists more than Benzema) . In fact, only Leo Messi (Barcelona) is ahead of him in the classification of the But of Gold. And the season has not yet ended.
Mbappé already told Zidane that he is willing to force his exit from PSG to go to Real Madrid and is aware of the interest of the white team. Mbappé has what Real Madrid needs, but it remains to be seen if Real Madrid has what PSG needs to let it go ...
Photos from as.com