The ascended ones, in danger: they do not descend all from the 96/97
Extremadura, Hercules and Logroñés were the last to go down together after climbing the previous season. It was not a conventional year: there was a change from 22 to 20 teams.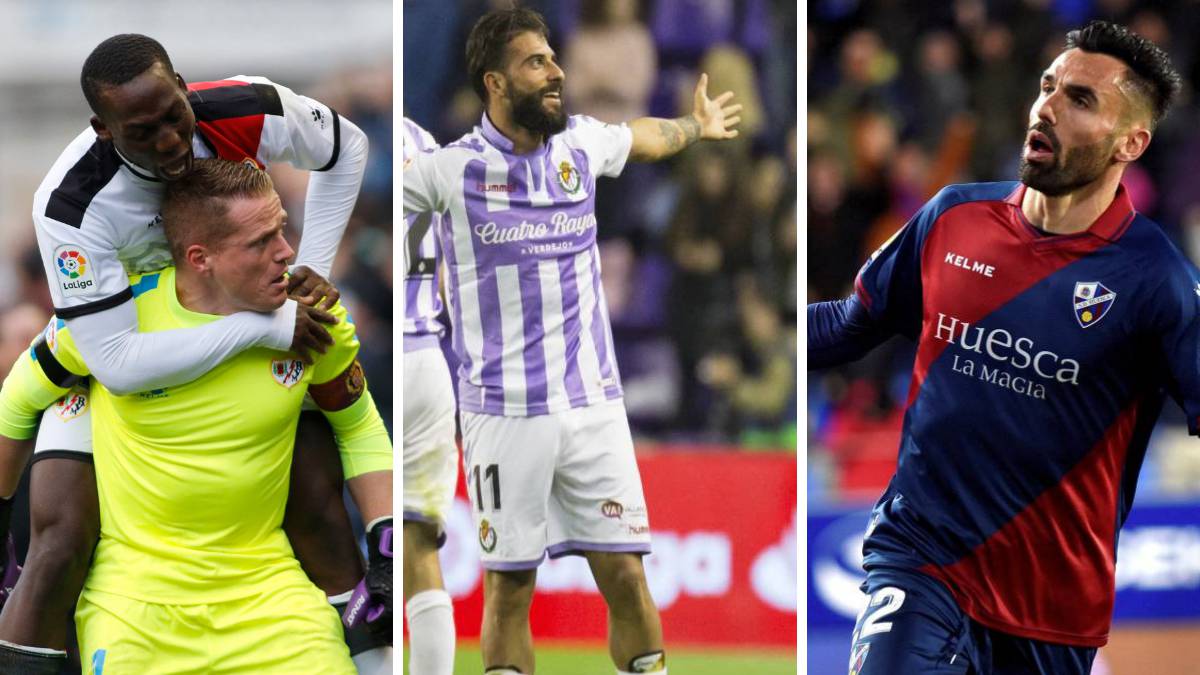 Rayo, Huesca and Valladolid exploded with joy at the end of last season, when their ascent to First Division was confirmed. Even in the case of the Huesca team it was the first time. A dream fulfilled and a bag full of illusions to compete with the biggest, a season to vibrate and, why not, reaffirm the project with the permanencia.
Still, months later, everything has gone awry. Huesca and Rayo, even with options, occupy the last two positions of table . Something better has the Valladolid, which gets rid of the burning by having the golaveraje favorable against Villarreal. Nothing is further from reality, Sergio's team adds the same points that the second-to-last ranked and at any moment can fall to the abyss.
31 days later, it is evidence that the three newly promoted are at risk of returning to LaLiga 1 | 2 | 3 just one year after returning to rub shoulders with the greats. A circumstance, oddly enough, singular, since has not seen the triple decline since the season 1996/97 and was not precisely a common League.
Aca campaign was approved the reduction of the championship from 22 to 20 teams and, therefore, , there were four descents and not three. The last four of the classification fell to leave a gap to the first two of Second. The fifth in the queue faced the third of the silver category in a promotion promotion. In fact, if it had been a conventional season, there would have been no triple descent , at least directly.
In the summer of 1996, Hercules, Logroñés and Extremadura (after defeating the Albacete in the promotion) took to the streets to celebrate the success of the ascent. Little lasted the joy. The equipment logroñés finalized the following last season and the Hercules, with 41 points, was 21º. In other words, with the current protocol they would have descended directly. Not so the Extremadura, which was not third, but fourth by the tail. But condemned the change of competition.
Since then, always one of the three promoted has won the prize to continue in the first season at least one more. 21 years have passed, with zero cases in the 21st century. In 2019, the ghosts of experience come back to haunt. With seven days ahead, Rayo, Huesca and Valladolid will try by all means to evade them. They will play for the illusion and in pursuit of maintaining a 'millennial' statistic ...
Photos from as.com