The Alavés shows its support for the 'Iraultza 1921' club
The club has decided to cease their activities for what they consider a persecution of Anti-violence, which has already made several proposals for sanctions against them.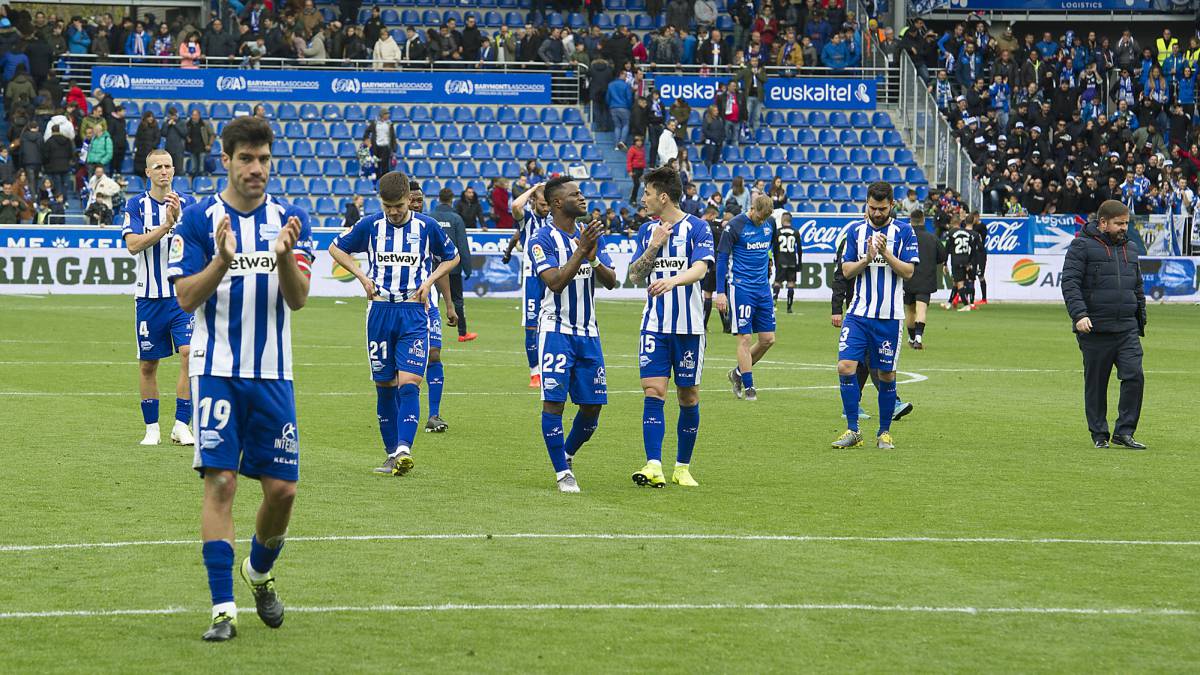 El Deportivo Alavés has issued a statement in which it states that "deeply regrets the decision of the Iraultza 1921 club to cease its activity" sine die. The club's leaders refer to it as an asset that generates an environment "that is the envy" of other clubs and that are willing to "help as much as possible to resolve the situation" .
The National Anti-violence Commission included 'Iraultza 1921' within the group of groups susceptible to being watched for considering them violent. In fact, they have already made several proposals for sanctions against them (of about 30,000 euros each) that have ended by exhausting the endurance of the supporters. In an assembly held on Friday night they decided on the immediate e of their activities. They did not set a date for its resumption. After expressing himself via twitter that same night, Captain Manu García has become the spokesperson for the template.
In a press conference he commented that "they are complicated and sad days for us, not only because they fit a draw in the time of discount with the Leganés but because of the theme that is part of our hobby ". "I simply want to convey that I hope it will be solved and ask all the parties involved that they have to seek a solution to a conflict that hurts us and makes us bad players, the club and the competition itself," he added.
El Vitoriano midfielder is clear. "If I'm sitting here and you're working there, it's because there are people who enjoy football and their club. I think that to that we must give value and help more than putting obstacles. At this moment there is an unpleasant situation because it is harming people who really live and that allows us to enjoy this profession. I've been watching a beautiful Mendizorroza for seven years and we're talking about a group that for me da value to the club and the competition. Also to LaLiga so I urge all the parties involved to put on their side to solve the situation, "he concluded.
Photos from as.com