Summary of CSKA-Baskonia, Euroleague playoff: (68-78) Los vitorianos tie in Moscow
The Perasovic, with the giant Poirier as a great star, dominated the match from start to finish. They will arrive in Vitoria with the tie tied.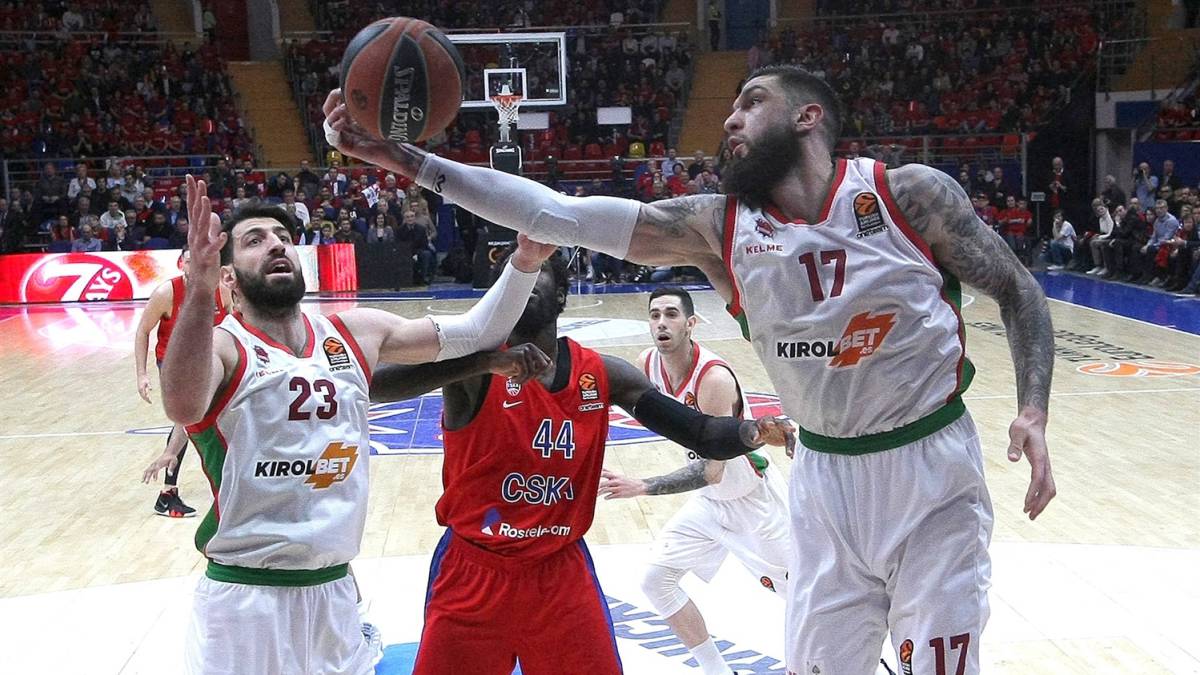 The KirolBet Baskonia breaks the field factor to the powerful CSKA (68-78) and manages to win in Moscow 14 years later (the last time was in May 2005), thus tying the quarterfinals of the Euroleague 2018/19. The Perasovic dominated the match from start to finish in a very complete game of all its players. The dominating rebound of a Vincent Poirier, who finished with 14 points 15 rebounds and 4 steals for 32 points, was one of the keys. In this way, the visitors return to Vitoria with the first goal fulfilled, snatching the Muscovites a victory in their feud. Now they will have two decisive matches in the Buesa Arena where they could give the machada and sentence the tie.
The clash began with a Baskonia very plugged in attack. He scored an initial partial of 2-10 with a Shavon Shields very accurate that closed the quarter with 10 of his 15 final points and 4/4 in shots. The CSKA improved with such a start but the continuous failures of three and the rebounding power gave the visitors the first advantage of the duel (18-27) . It was midway through the second quarter when CSKA came close on the scoreboard. Partial 11-0 with Sergio Rodríguez as game director and 31-34 in the electronic. In spite of this, the visitors reacted again and they maintained the rent at rest (37-42) .
A the return of the changing rooms was when the real earthquake in Moscow was lived. The Pato Garino began pulling his own in attack and soon the gene was spread to others. Hilliard and Shieds scored from the outside, and Poirier and Shengelia dominated under the hoops to close an incontestable (52-66) , leaving CSKA at 15 points. The Muscovites tried to turn the tables in the final ten minutes with Chacho and Cory Higgins as the main weapons, but the Perasovic managed the situation well to close the game with victory.
This is how we live the CSKA Moscow - KirolBet Baskonia (1 -1): Euroleague quarterfinals: (68-78)
Photos from as.com