Summary, Cavaliers-Raiders, NCAA final: Virginia wins at last
Only one year passed from the great, historic debacle, and Virginia got the first twist of her NCAA story getting revenge.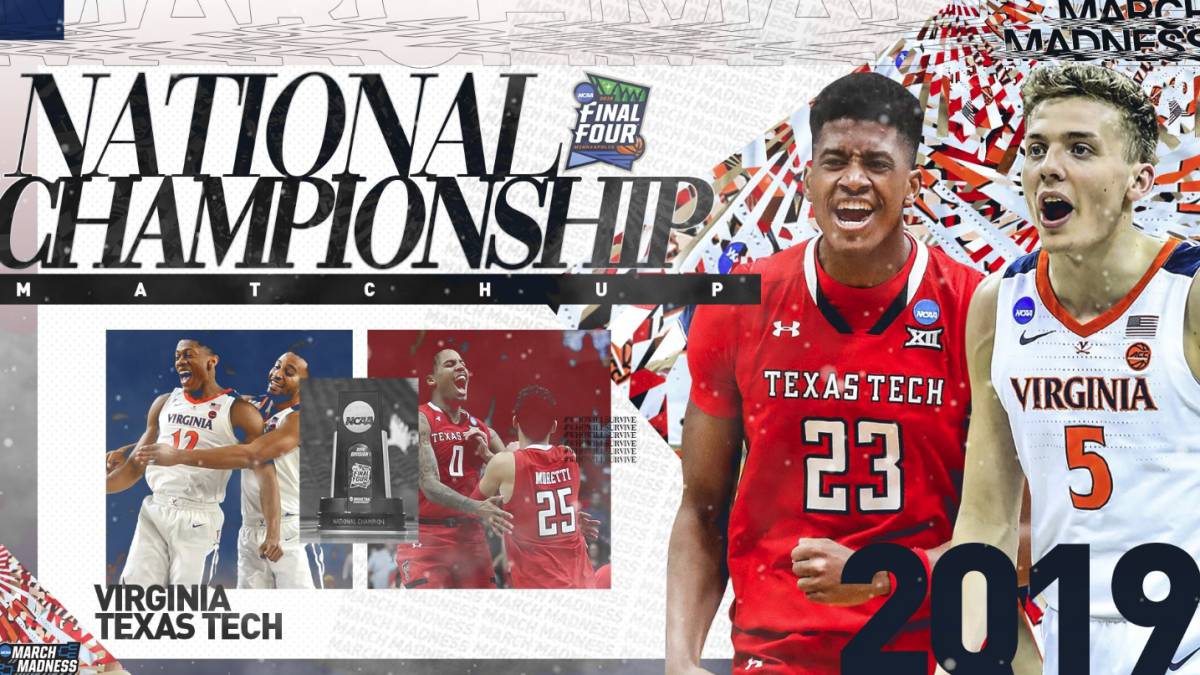 Thus we live the Cavaliers-Raiders
Absolute party that has finished in extension, which endorses it even more. And with several comebacks that made the duel more spicy. Grand final.
- End of the game !!! Virginia earns.
83-77. Francis scores 8 seconds from the end of the match.
83-75. Key sentences the encounter with a solo mate.
Time muerto (Raiders) .
81-75. Edwards scores with rage. There are 17 seconds remaining.
81-73 Another failure of Culver leads Diakité to put two more.
79-73. Guy also gets two pitches from the staff.
77-73. Jerome scores two free throws. Francis fails on the other side.
75-73. Triple Hunter! And so much that he is hunting ...
72-73. A non-existent foul on Guy gives Virginia two points.
70-73. Mooney fights against everyone, pulls it up and scores.
70-71. Triple Mooney !!
70-68. Hunter puts two more points from the line of libres.
- End of regulation time !!! We are going to the extension.
68-68. Triple Hunter! What a defensive error, he could throw from the corner with much tranquility to put the tie.
65-68. Hates takes the rebound and receives the foul. He is not a good shooter, but he scores the two without his hand shaking. What a moment!
Dest time (Raiders) .
65-66. What a reverse of Culver to put the tray. Wow!
65-64. Triple Moretti !! The Italian does not know the fear.
65-61. Guy changes hands at the last second to put a tray that, two minutes from the end, puts his team well.
63-61. Hunter plays a tricky throwaway.
61-61. Culver scores two free throws.
61-59. Diakité scores two free throws.
59-59. 2 + 1 of Hate! Go blowout is having Virginia now.
59-56. Triple Mooney !! Hay partido.
Diempo muerto (Virginia) .
59-53. Edwards is angry even though he has put another important shot.
59-51. 2 + 1 of Hunter! He did not put the additional, however.
57-51. Jarrett Culver does not put in the first effort, but in the second helping off the offensive rebound. He has entered the match fully.
57-49. Jerome goes against Mooney again and scores another.
55-49. Francis scores in contact. Go party is being marked.
Dream time (TV) .
55-47. Jerome also goes into combustion. Canastón!
53-47. Moretti, with another. He waited for the blockades to arrive, which were two, and agreed to the rim to score easily.
53-45. Moretti manages to write down the tray.
53-43. Triple Guy! It was in the corner with space and it did not fail.
50-43. Culver puts it from far away, almost from the triple, and with the defender's hand on top. It begins to carbure, we will see if on time.
Time muerto (TV) .
50-41. Triple Hunter! They have been able to find him because he is successful.
47-41. Jerome puts it very high so they can not clog it and it takes effect. Something more pause is good for Virginia, which is ahead.
45-41. Triple of Francis !!
45-38. Triple Hunter !!
42-38. Triple Edwards !! He entered after bouncing on the ring.
42-35. Culver is already on fire. Now score easy with the tray.
42-33. Magnificent Kyle Guy. Good feint and better shot.
40-33. Culver appears at last. He was 0/8 in shots being the star of his team, which was a very heavy slab.
40-31. Good hook to Hunter's board after the continuation that took him to the low post with a player of less weight and height.
38-31. Precious tray by elevation, very complicated, of Francis, who is coming very high to keep his own.
38-29. Diakité is now going to throw free throws and puts 1 / 2.
37-29. Hunter goes back to the free throw line and puts the two.
35-29. Triple Guy! This opens a second half, of course yes.
111111- The second part begins !!!
Texas Tech has recovered from its horrible start and, in fact, it has deserved more than Virginia winning by halftime. Guy has kept his team and Jerome has given the finishing touch to the first half, both are the men of Tony Bennett to follow.
The game has improved a lot with the passage of minutes. The dolls have warmed up and both sets have gone better, with more logical combinations and some moves of several passes.
- Rest! Cavaliers 32-29 Red Raiders.
32-29. Triple Jerome !! How well they have moved on this last move.
29-29. De'Andre Hunter turns over himself and puts it above him. Basket of a lot of plasticity and quality in equal parts.
27-29. Moretti has two free to keep his team's advantage.
27-27. Triple Guy!
24-27. Francis takes two well-taken steps, makes a hole and scores from a distance.
Time muerto (TV) .
24-25. Triple Clark!
21-25. Matt Mooney also hits from afar and the Texans are starting to get very serious in attack.
21-23. First advantage for Texas thanks to the free throws of Edwards.
21-21. Owens crushes two hands in the continuation. Powerful!
21-19. What strength of Kyle Guy although it does not stand out for that. He knew how to redirect the attack and put it against the defender's body.
19-19. Triple Moretti !! This is already tied.
Dream time (TV) .
19-16. Triple Edwards !! What a reaction from Texas Tech, my mother.
19-13. Guy throws the bomb to the board and puts it to break the partial against.
17-13. Triple Edwards !!
17-10. Triple of Francis !!
17-7. Hunter puts the two free inside and this is a +10.
15-7. Another failed shot for Texas Tech in the personnel line. It was Owens.
15-6. Diakité receives in the low post, but the launching is quite distant and he puts it perfectly after a feint with the elbow.
13-6. Hunter also missed one of the two free throws that he had.
4
Time muerto (TV) .
12-6. Triple Guy! The referees had to go to the revision to give it as triple.
9-6. Triple Moretti !! 1st Basket in game of Texas Tech in more than 7 minutes.
Time dead (Raiders) .
9-3. Good ball bent for Key, who crushes two hands. The game stops again, this time because the Cavaliers have put the batteries.
7-3. Triple Jerome !!
4-3. Kyle Guy is the one who manages to break the drought again. Very weak both teams in this start of the game, which should improve.
Time muerto (TV) .
2-3. Culver goes back to the personnel line, but this time only puts one of the two.
2-2. Culver puts the equalizer from the free throws.
2-0. Diakité puts the first basket of the game after two minutes of play. A hook three meters from the ring served to open the can.
- The match begins !!!
- That's how both teams came to this great final.
- ESPN's prediction about 70% favoritism to Virginia.
- Not in the final, but this chart highlights what it means and will mean Zion Williamson, the next NBA star.
- Virginia is a favorite, but Texas Tech is not that far despite its condition of Cinderella: has won the March Madness matches by more difference.
- Here, a bit more information about the US Bank Stadium, the pavilion where the match will be played today.
- The match will start at 3: 20 (Spanish peninsular time). Here you will have it all.
- Welcome to the broadcast of the NCAA final between Virginia and Texas Tech!
Photos from as.com