Simmons takes Doncic's side: "He has to win the ROY, it's simple: it's been better"
The last winner of the Rookie of the Year enters the debate and sets as an example: "It's the same as last year", when there was controversy between him and Mitchell.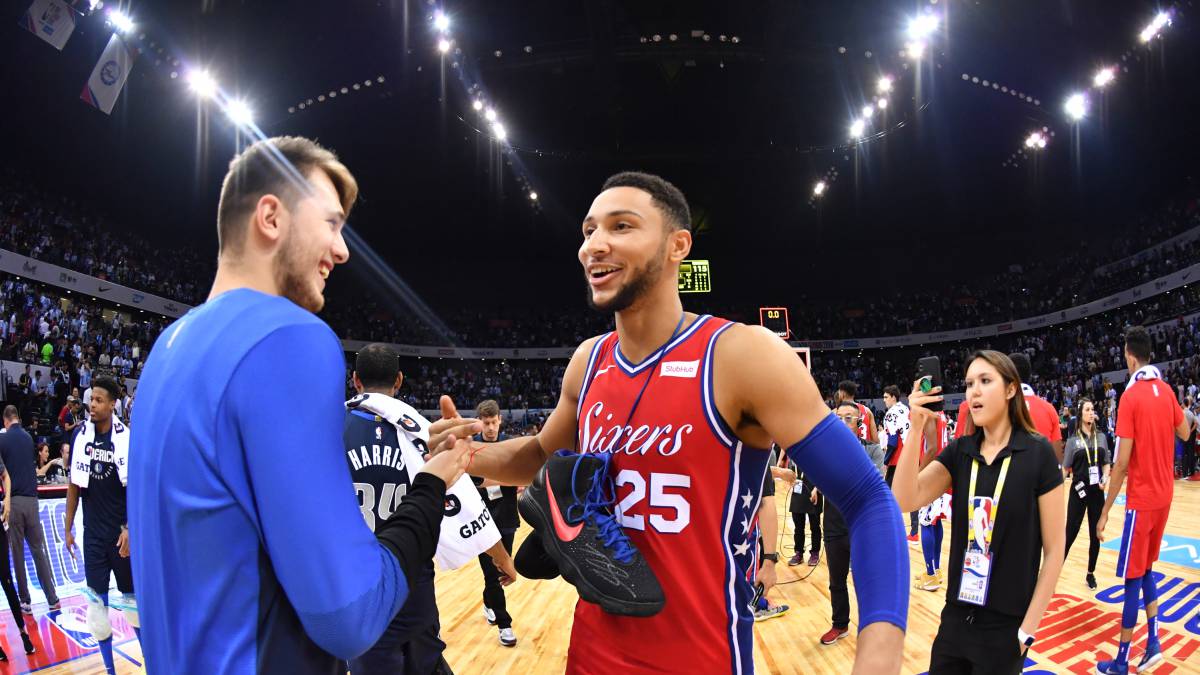 The debate over who has to win the best Rookie of the Year award is not over. The people are slowly starting to be on either side, Luka Doncic or Trae Young. The season of both is being spectacular, the Slovene since the first games and the American for a few months.
The last one they asked was Ben Simmons, which was very clear: "Luka, you want to know why?" The reason is the same as last year's, he's playing better. as Donovan Mitchell did last year, but I think Luka has been better in all the things that need to be valued ".
By the subject that is being treated, it is surely one of the most authoritative voices, since is the last winner of the award and also knows what it is that there is a debate around his candidacy, in his case even more lit than this year because there are people who did not agree to be considered a debutant.
Simmons was chosen in the number 1 of the draft in 2016, but a foot injury had him all his first season in the dry dock, so he did not debut with the Sixers until October 2017, which would have been his second habe campaign r played a single minute on the 16/17. As that did not happen, the NBA considered it was rookie and went on to compete for the trophy with all the players chosen in the 2017 draft. Among them Donovan Mitchell, the other great candidate.
The trajectory of both was similar to that of Doncic and Young. Simmons began to perform from the first moment and did not lower the level throughout the year, but Mitchell finished the season as a shot (something that was reflected in his spectacular playoff games). There are still enough people who think that the ROY should have been the one of Utah, including the player himself, who crossed several statements with Simmons getting to speak badly between the two.
At the moment it does not seem to be the case of Doncic and Young , among those who have only had good words and the times they have coincided on the track have been seen with good chemistry. It is striking that Mitchell was one of the first voices to ask ROY for Trae Young. Neither Simmons and Mitchell agree on this.
Photos from as.com