Simeone pulled an old guard: a behind with more than five years
Atletico returned to leave the goal to zero with Juanfran, Giménez, Godín and Filipe, a defense that formed together for the first time on September 14, 2013.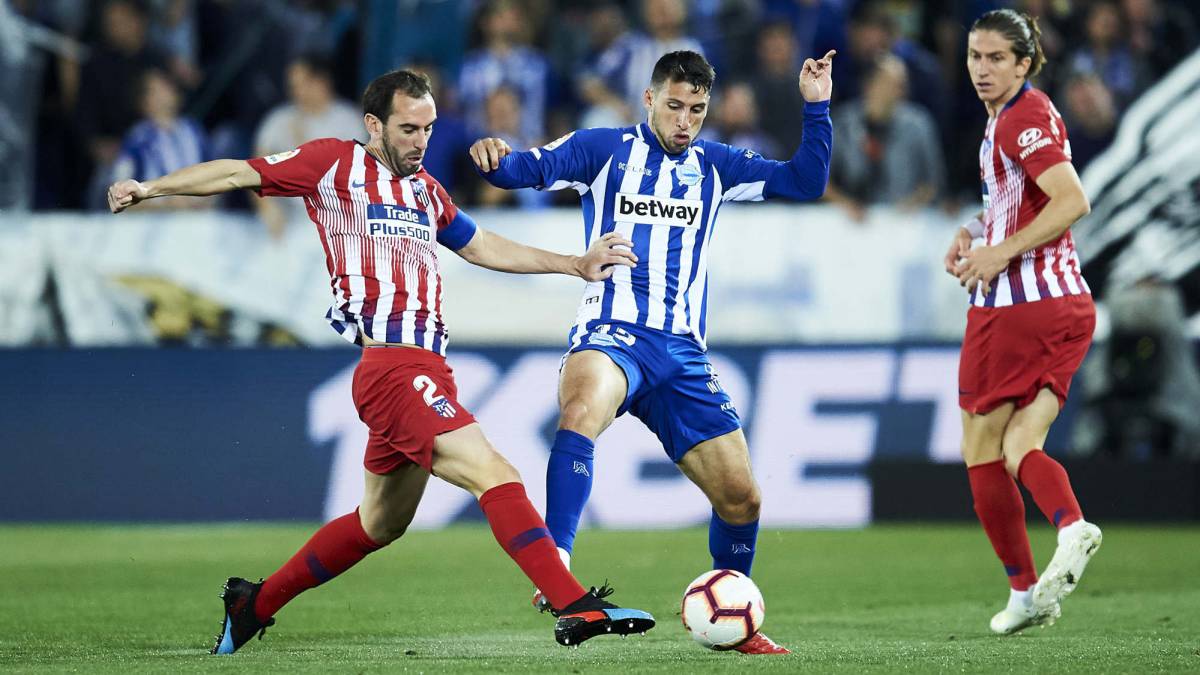 El Atlético won again, leaving the door to zero in a virtue where the data speak for themselves: Oblak has left without conceding in 113 of the 200 games he has played as at rojiblanco. In many of them coinciding with a defensive line that is known by heart, the one formed by Juanfran, Giménez, Godín and Filipe.
A trailing to Alavés in Mendizorroza has little left, since Juanfran, Godín and Filipe finish contract in June and only the first has apparent options for renovation. This defense, which is known almost without looking and has given many joys to Atletico, was joined for the first time on September 14, 2013 on the fourth day of a league that would end up being red and white. It was the first official minutes of Giménez in the club in a season where he only played two games in his role as center quarter.
Since then, and quiting the 2014/15 season in which Filipe left transferred to Chelsea to return a year later, the four defenders have formed a line at the highest level. Godín, athletic captain, has made history in the club and has emerged as the best teacher of Giménez as rojiblanco and in Uruguay. The 24-year-old will have an even more important role with the farewell of his compatriot and is the future of a rear that should be reinforced to the maximum with the farewell of his veterans and a Lucas whose transfer to Bayern is already official.
El Atlético says goodbye to its old guard and will incorporate four new defenses if there is no unsuspected exit. The club has the idea of signing two left and two central wings. The names are accumulated with Tagliafico, Alex Telles, Wendell and Grimaldo as great candidates for the side and other names like Ruben Dias, Manolas or Skriniar related to the center of the rear. Meanwhile, Simeone will continue appealing as long as he can to his old rockers.
Photos from as.com