Simeone makes it clear that he wants Costa next season
"I do not see another situation that I find in the preseason that comes to a Costa with hunger to reverse what happened in this season," said the coach.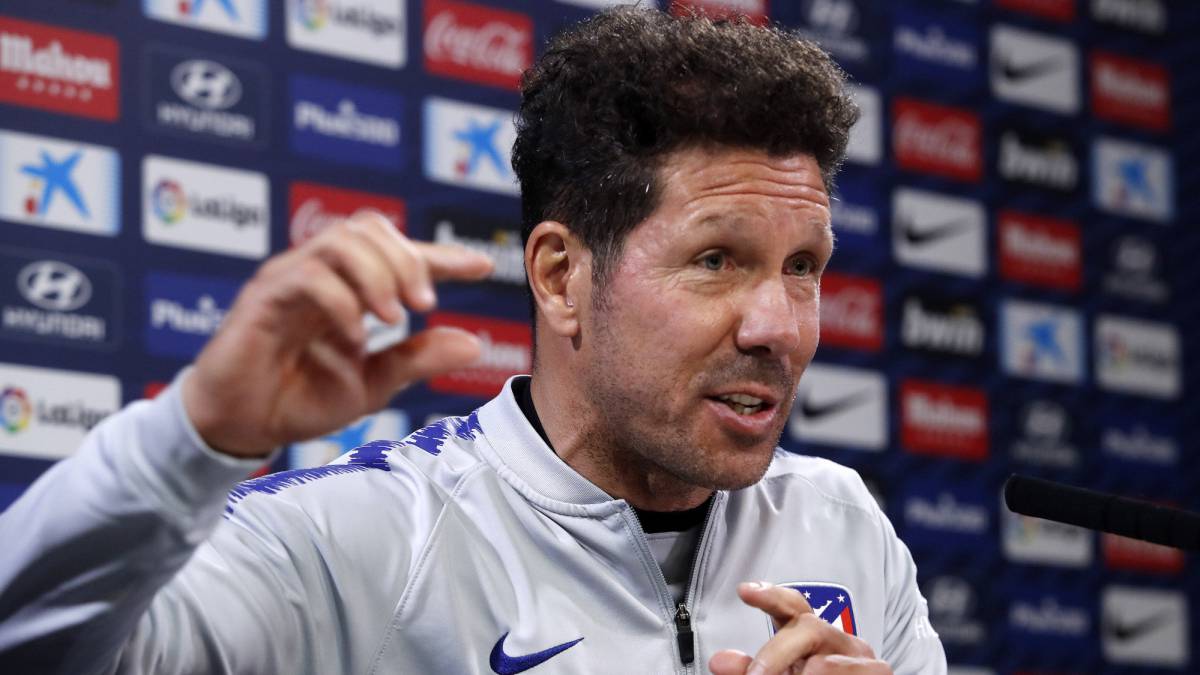 Diego Pablo Simeone appeared this Good Friday at the press conference prior to the match that Atlético will play tomorrow Saturday against Eibar, in Ipurua (4:15 pm, beIN Sports). El Cholo analyzed the match against Mendilibar and assessed the 'case Diego Costa', who refused to train this Thursday after the notification of the club's record for his sanction of eight matches.
Caso Diego Costa: "What they I can tell that it is an internal situation, that we solved it yesterday and today Diego was training as he has always trained. "
Le is more football than Diego Costa's extra-soccer thing: " I have already explained it several times. I do not change what I think about Diego. I think he did not have a good season, marked by injuries. And I have no doubt that next season, all the rebellion and all the player who is in all situations that have lived this season, will do very well. This season has not been able to have continuity. Then the expulsion moves him away from the competition from here to the end and all this will make him rebel. I do not see another situation that I find in the preseason that comes a coast with hunger and desire to reverse this situation that has lived this season ".
Diego Costa will continue next season: " Players today can not give anything by sitting in the future. Always the players can have the opportunity to leave. We always want to compete with the best and those we consider that can do well to the team and continue to grow. "
Sanción to Diego Costa for not training on Thursday: " I was clear at the beginning. It is an internal issue and has been solved internally and is already resolved. "
Consulta to the sanction: " It is an internal issue and we resolve it internally. In the family when situations happen they are resolved without telling anyone in the street. "
Eibar: " It will be a hard game like all against Eibar. He is the one who presses in the best way in the rival field of Spanish football. Drowning the exit and trying to make mistakes. We know of their characteristics and will try especially at home to do it in the best way ".
Photos from as.com