Simeone: "I asked the referee for the red one, many of Barça say things like that and do not throw them"
The Atlético coach appreciated the effort of the team, regretted the action of Diego Costa and added: "You can see that we are doing something wrong, in eleven games there are seven expulsions".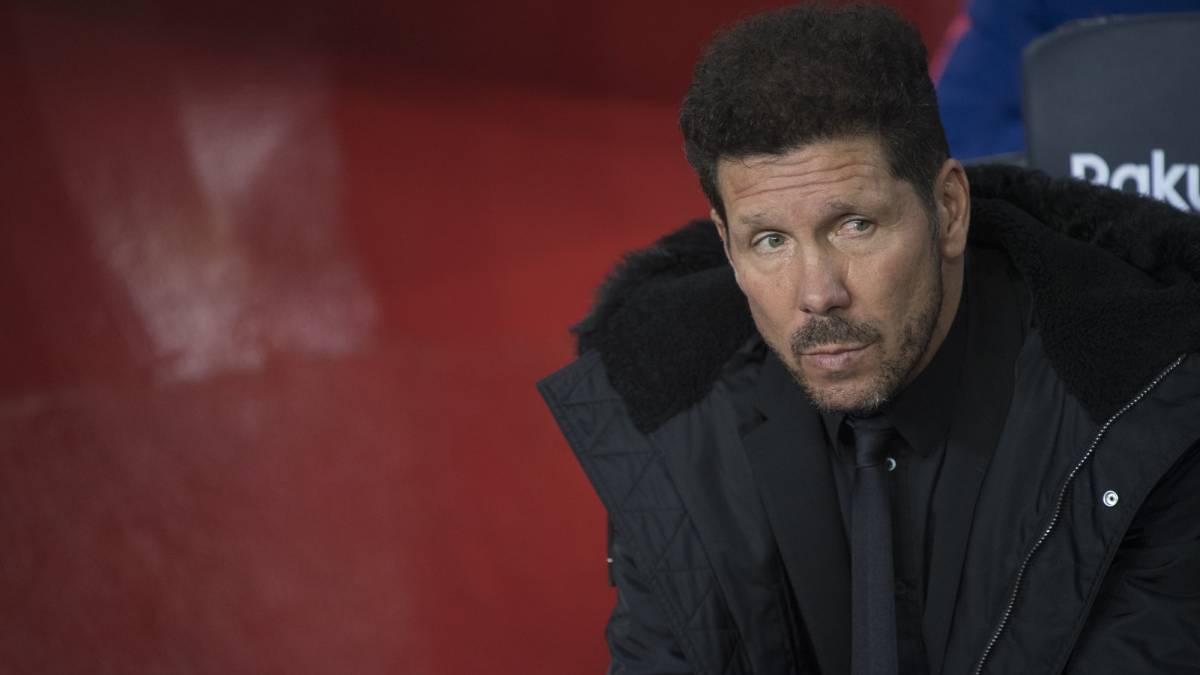 Simeone attended to Movistar Partidazo after Barcelona-Atlético (2-0) .
Valoración del partido: "The team made a game with a huge effort, the expulsion came, the team worked very well. the road when there was very little left and it was already very difficult ".
With ten they were very good: " The team played well, with the feeling that we tried to work the game and take it to the field where we felt comfortable, we moved the ball to see If we took them badly, with ten it was more difficult, but they worked very well ... Congratulations to Barça and it will help us for the future ".
Diego Costa: " I did not speak with him. I asked the referee if it was so serious, because many times Many Barça players do the same and do not expel them, if they told him what the referee says, he is well expelled and we can see that something is wrong. artidos, seven expulsions ".
Liga sentenced? " We continue working thinking of winning Celta and adding the most points ".
After this, he spoke at a press conference:
-Koke said:" Whenever we come here something happens ... ".
-Something we must be doing wrong because in 11 games we have received 7 expulsions. I asked the referee and he tells me something that Costa tells me he has not said. Other players have said things and do not expel them. We see it and do not expel it. That does not justify Costa. If he said something so serious to be expelled in such an important game, he is well expelled.
-Did he talk with Costa at the break?
-I did not talk to him. But others told me. Between the 'me' and 'te' there is a big difference. If the referee interpreted it that way, but they are not always the same (the referees). You see it. They say things in their faces and let them pass. But you have to put up with them. They threw Torres in Champions for two fouls! To Torres, a world icon! After that they can be thrown out to all.
-Who do you mean when you say that?
-In all that you see and do not comment.
-What was the first thing you thought when you saw the red ...
-It has to be fixed.
-He made a quick change after the expulsion.
-Make a funnel in the middle, inviting the opponent to go outside to cover the central part better and have a mini possibility. In the second half we were better. Until the 40th minute there was a sense of control of the match that brought us closer to the effort of the boys. The match was played on the difficulty, with a lot of effort until Suárez breaks the match. I'm left with a lot of good things that this team has shown.
-The season is over for Atlético?
-No, the season is not over in any way.
-How do you rate the season with just put the team in Champions?
-How do I value it? After winning a title, the European Supercup, getting into Champions. Today is considered something negative and I love that. Remember Do not forget where we were. There are things. The improvement of Rodrigo, the improvement of Giménez, who is doing an extraordinary season. We are in a complex moment, that we knew when we renewed. I think the situations that are happening to us will make us stronger. When we arrived we found a dressing room with 27-year-old boys hungry and today with a lot of talented young people. We will return here to compete, hopefully next year, closer.
-Have you lost the game by self-expulsion?
-No. I have not said that. Valverde's work is tremendous. The Barça competes very well. I think they are on their way to the three titles.
Photos from as.com