Sergio García and Kuchar settle their controversy with a video
They both met during a workout in Austin and with a relaxed recording they took away the hot moment from the match-play World Cup.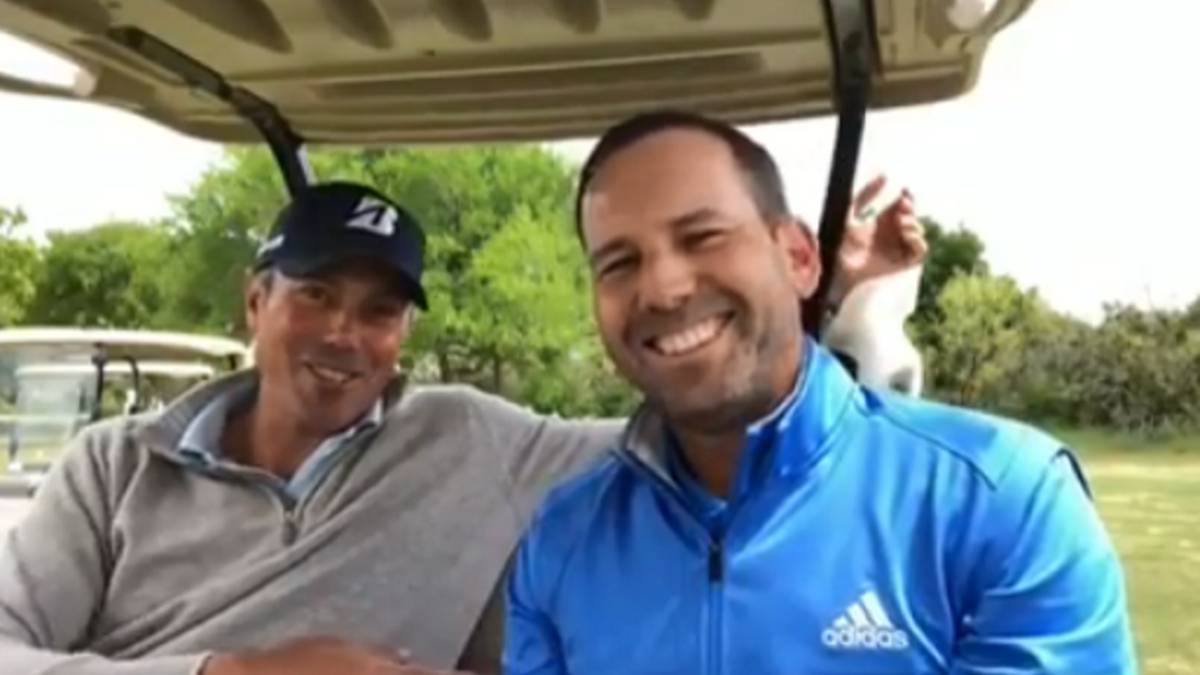 Sergio García and Matt Kuchar met in a training session at the Austin Club and signed the peace after the controversial incident of the 7th hole in the quarterfinals of the last match-play World Cup. Sergio Garcia kicked to equalize the hole, failed, tried to rivet it very fast, without giving Kuchar time to grant him the hole, and he missed again. "It's been good to meet Matt. Much has been written and talked about what happened on Saturday and most of it has been misinterpreted. There is a lot of mutual respect and the issue is settled, "tweeted the Spanish, 39.
García, in addition, uploaded a video to Instagram sharing buggy with Kuchar and gave his explanation of what happened in a relaxed environment " in a nice day " Kuchar started: "I want to say that Sergio handled the situation extremely well. When he lost the putt, we left the seven, he said: 'You know what? I have lost it. It's your hole. ' I told him how bad I felt, I did not feel good (and I) never wanted to win for a technicality. "
Borriol's told his vision: " I know I made a mistake in 7 and, I did not give Matt time to say 'good', although, obviously, we know in our minds that it was good because it was short. I made a mistake and he did not know how to compensate what happened. " Kuchar said at the press conference after the match that Sergio had asked him to grant a hole, but he qualified what he said in this video: "He offered suggestions on how to resolve the situation" .
García, finally, accepted that defeat with sportsmanship. "He played better than me and he won, it's as simple as that" . Both rest this week and the next (from April 11 to 14) will play the Augusta Masters.
Photos from as.com