Schumacher: "Very nice emotions, I felt at home"
The son of the 'Kaiser' comments his premiere in an F1 after a very special day at the wheel of the Ferrari in which he finished second.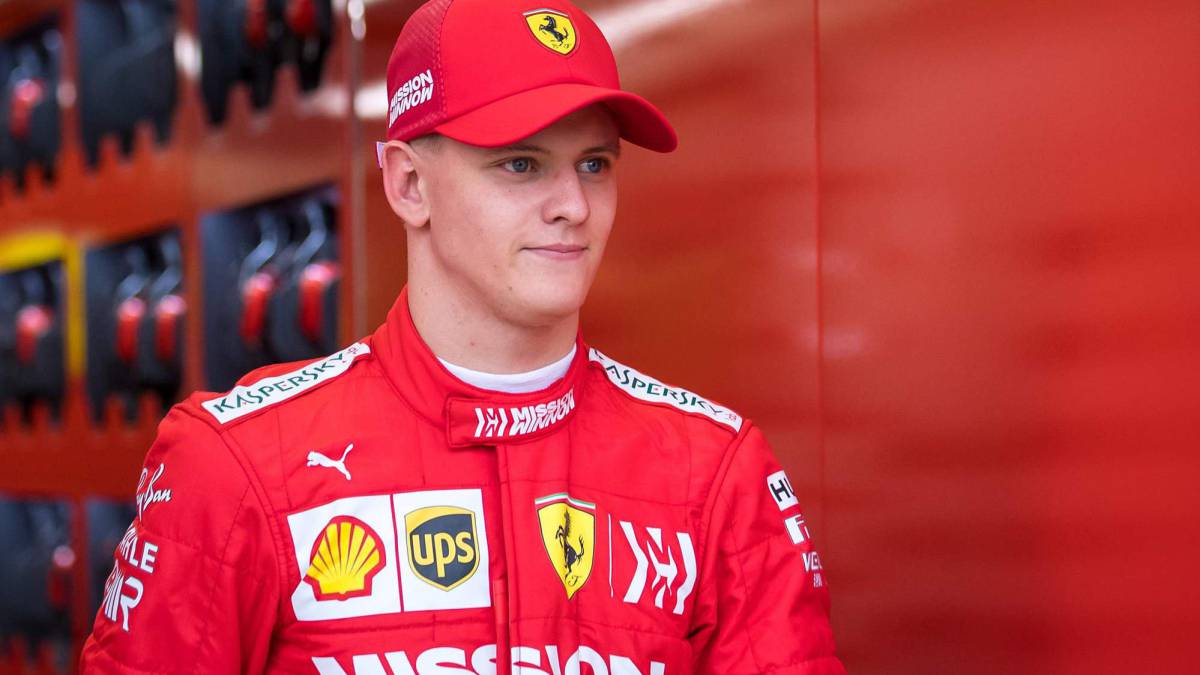 The surname Schumacher and the team Ferrari are not understood without each other. For a decade, both were united and together they achieved everything, putting their names on the top of motorsport. Therefore, this Tuesday's session in Bahrain has been so special for fans of motorsport, because about 13 years later it has returned to see a pilot named Schumacher climbing back to a red car. A fact of great significance for many , but especially for one, for the own Mick.
How did the young German of 20 years feel in his first experience with an F1? What was it that crossed his mind when he saw himself piloting for the Scuderia with which his father became a legend? Well, there is a word that explains everything: home. "The emotions were very nice, I already felt at home. It was beautiful to do those first laps and see all those guys working in the car with me, I felt very comfortable, like at home," says Mick from Sakhir that collects' Crash.net'.
In addition to emotional, its premiere in the top category was highlighted: 56 laps and the second fastest time after Verstappen, who led the day with Red Bull. He registered a 1: 29.9 with which he was first at times, but what makes him happy is that he knows he has more inside: "The feeling I had when I left and the first time I stepped on the accelerator ... has a lot of power. Traction is hard to describe I'm sure there's a lot more to come in. You can brake more and later and the car still stops in the same way. It really was crazy. "
" I'm looking forward to going out again and trying to improve the points I wanted to improve today ", says before his second day of testing on Wednesday, this time with the Alfa Romeo, and ends:" Every time he left, he learned something new about the feeling he was looking for in the car. I think we managed very well, thanks to the guys who explained it to me in the right way and managed to give me the information I needed, the harmony in the team was very good ". It could not be otherwise wearing the red of Maranello, it carries it in the blood.
Photos from as.com