Schumacher, again at Ferrari
Mick (20 years old) has debuted with a note piloting a car of the competition that encumbró to his father and with which the Kaiser achieved five world.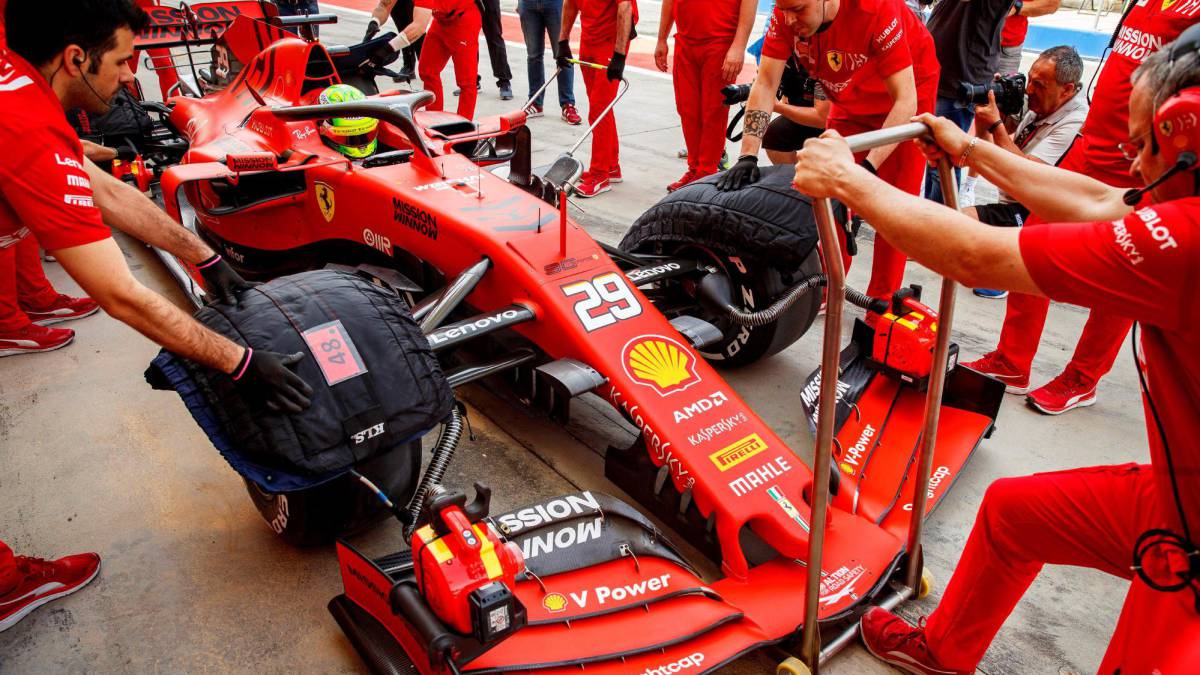 It was 9:09 in Bahrain (8:09 in Spain) when the Ferrari engine was roaring announcing that Mick Schumacher, son of the heptacampeón of the F1 world, was coming out on the track. The 20-year-old German was the big attraction of the first day of test in the Sakhir track, despite sharing a sign with surnames such as Alonso, Hamilton or Verstappen, and a huge crowd of photographers swarmed to take a historic snapshot.
Seeing a Schumacher back at the wheel of a Ferrari causes a bittersweet feeling in the stomach for all those who enjoyed the successes and exploits of his father, who unfortunately could not enjoy in situ the premiere of a pilot called to write beautiful pages in the automotive sector. She was her mother, Corinna, who did not miss the debut of the young German, FIA champion F3.
"This will be the first step in the right direction, my goal being a Formula 1 driver", assured Mick, whose similarity of back approaching the Ferrari seems a return to the past, on the eve of a test that will continue tomorrow at the wheel of Alfa Romeo. The Schumacher surname is back in F1 and, furthermore, if it were not for Verstappen's insistence we would have seen him leading a time table again.
Photos from as.com