Sarabia, Setién's assistant, runs out of derby against Sevilla
The Competition Committee sanctioned Betis' second coach with three matches "for recidivism" in his protests to the referees.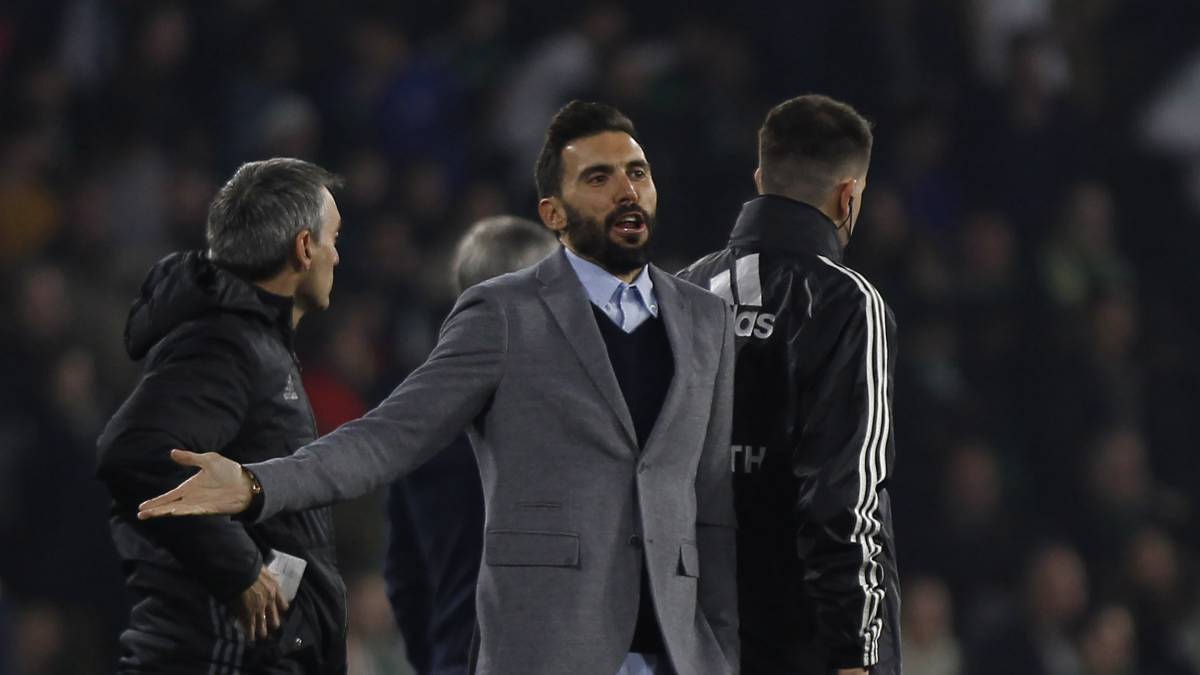 If Betis does not appeal (and wins), Eder Sarabia will not be able to sit on the bench of Ramón Sánchez Pizjuán during the derby against Sevilla on next Palm Sunday. The Competition Committee decided to sanction Quique Setién's assistant with three matches of suspension "for infraction of article 120 of the Disciplinary Code, concurring aggravation of recidivism", after having been expelled in Vallecas by the Valencian collegue Mateu Lahoz.
Article 120 prohibits "protesting the main referee, the assistants or the curto referee ", and will be sanctioned with suspension" of two or three parties or for a period of up to one month ", provided that it does not constitute a more serious fault. If a resource does not mediate and work, Sarabia will not be this week against Real Sociedad and Villarreal.
Mateu Lahoz had written this in the Rayo-Betis report: "In the 83rd minute coach Sarabia Armesto, Eder was sent off by the following motive: Repeatedly protest our decisions in an obvious way, shouting and gesticulating, after being warned ".
Sarabia had already suffered another punishment after Athletic-Betis of the 21st round, in which he was also expelled for protesting. "In the 21st minute coach Sarabia Armesto, Eder was sent off for the following reason: leaving the bench with his arm raised protesting one of my decisions after being warned repeatedly," Xavier Estrada Fernández, referee of that meeting .
Photos from as.com