Sarabia, about his future: "Next year I will make decisions"
The midfielder granted an interview for the club's official media, in which he spoke, among other things, about Monchi's return: "When he left, it was a stick for everyone."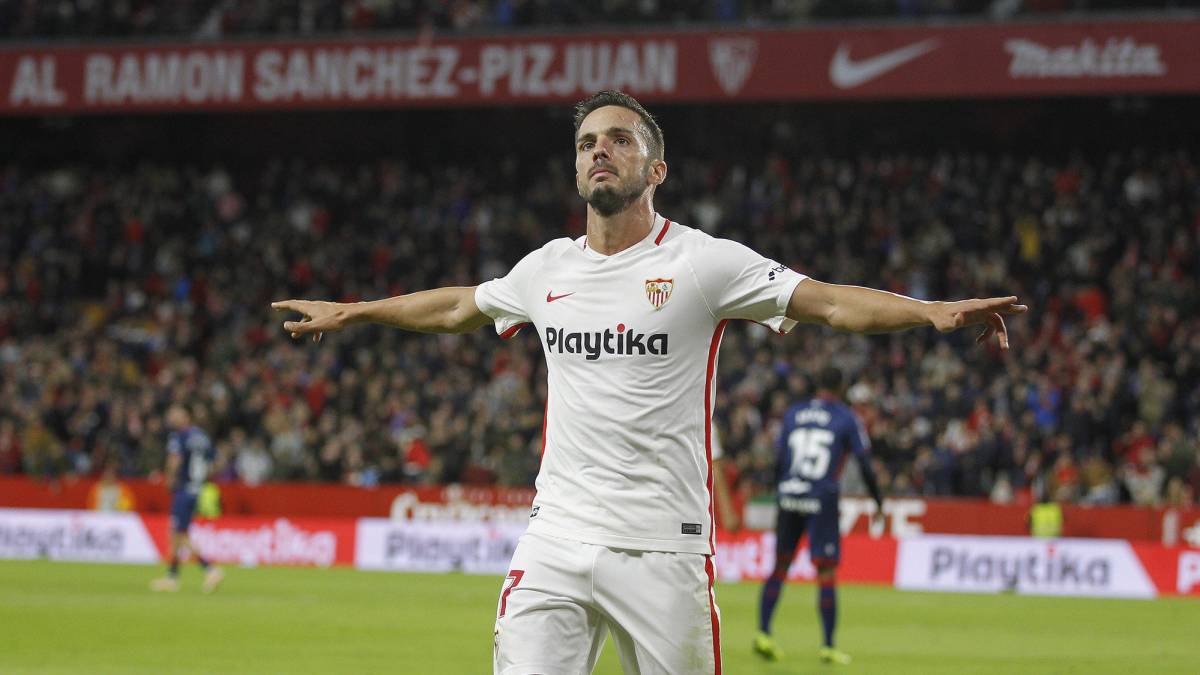 Your future: "I've said it in many media, I want to focus on achieving the goal this season, I'm feeling good and next year I'll have to make decisions, today I focus on the fourth place, which is what all sevillistas want ".
Improve with the passage of the years:" I think all the players mature, in the end some before and others later and you learn a lot with the passage of the matches and all the situations that occur. you become more mature and better player ".
Monchi returns: " I am very grateful to you because he brought me here, he left and it was a stick for all of us, we are left with that feeling of loneliness because it is very close, apart from the great work that We are very happy that he has returned, because we know his importance personally and professionally. "
Your ideal position: " I am finding myself better in the field. de Machín was closer to the area and I, who enjoy scoring plays, look closer. With Caparrós as well, but the important thing is that all those numbers have allowed the team to grow. "
Margen of improvement: " I always try to improve, to demand as much as possible so that tomorrow I do not have anything left inside or think I could do more . I'm getting things right but I want more and I try to improve these figures. "
Polivalencia:" In previous years, one of the most important things I did was to play in different positions because of each one you can learn and improve things to be best player ".
El basin of Sevilla:" Many aspects influence. We had been competing for many months and it was known that there was going to be a descent. Perhaps it lasted longer than it should, but the team did not stop giving the face. We have had some sticks that also wake up in the mood and we have to keep that has already happened. We have linked several winning matches and with that we have to stay ".
In the fight for the Champions: " If you analyze all Primera teams, they all go through downs before or after. In negative dynamics everything goes wrong and turns against, as opposed to when you are in positive dynamics. You have to understand it because they are things of the game, of the season and what we are left with is the great first round. We got many points and now we have to finish it so that all this work has been worthwhile ".
Destinción de Machín: " Whenever there is a change of coach it affects you. It seems to me a good coach, we were comfortable and the streak is true that it was not the best, but with Caparrós we are seeing that we have returned to good dynamics. I knew that this moment was going to come. The team, as it came, had to have a turning point. He arrived in Prague and we are very happy that he was able to react. "
Back to Getafe:" I played there for five years. I know the difficulty that field has and the team that gets something out of there is suffering and doing things very well. It is an unexpected rival up there but they show that they do things well. They have been there a long time and that is not easy. Our goal is to keep that fourth place ".
Photos from as.com