Rubi leaves Pedrosa out, who asked Messi for the shirt
The coach said: "I can promise you that your absence does not have anything to do with the list, we had four sides the other day, but tomorrow we will not play with five backs."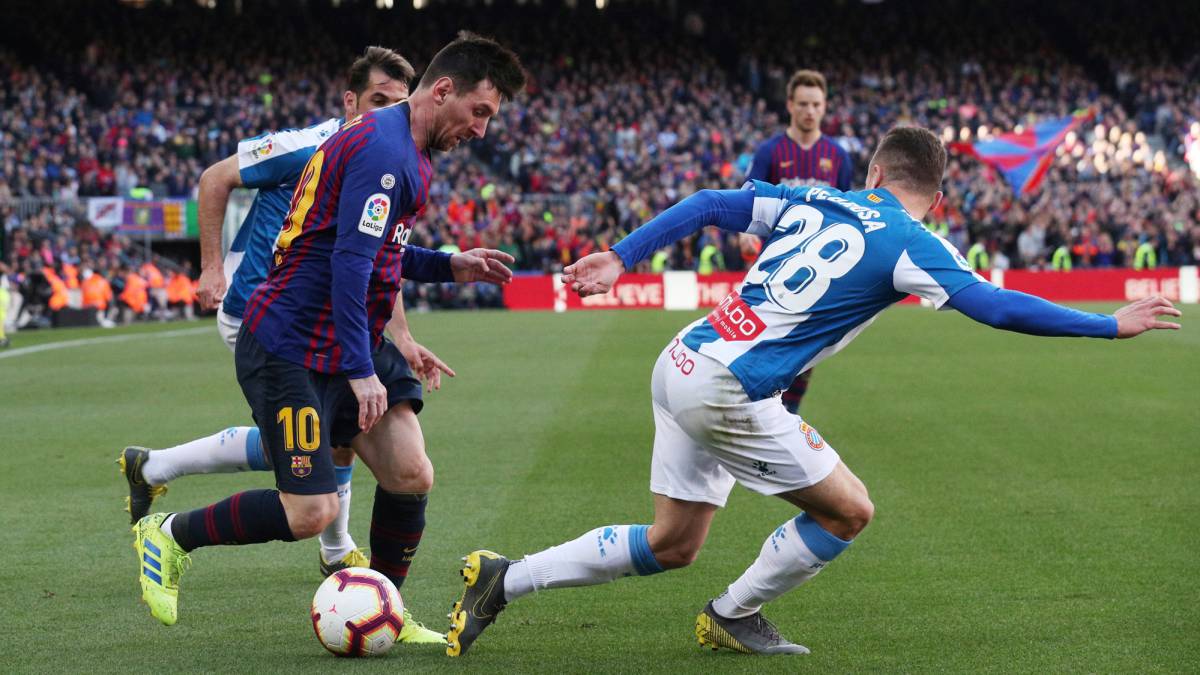 Rotations: "More than rotations, there will be, I think we need other players for this game, I'm sure those who will be ready for this match" .
Semana clave: "I think it's a key week if we want to fight for the positions above We will go for the six points, but if we do not achieve four at least we will get away from those positions ".
Fear to the descent: " Those in the back squeeze, although this is what usually happens, it is as if you were frightened. It is not our mentality, it is human to look down and that between the instinct of fear, it is not the case of the wardrobe, there is no need to think about things that are not going to happen, when you win the suffering you forget. ".
Lio with Pedrosa: " I do not want to go in. He's a 20-year-old boy, it's a spontaneous situation and I do not like the offense of the people, but also that there are people who have offended. All sins are this. He is a player of our house ".
No call with Pedrosa: " I can promise you that your absence has nothing to do with the list. We had four sides the other day, but tomorrow we will not play with five backs, and it has nothing to do with it. I saw the player a little bit affected, but he has to overcome it, we have supported him and these things tan ".
Defensa de cinco: " The defense of five is used differently at specific moments in other matches. We have not used it in other parties. We did not think it appropriate and we got to train as a resource. When the rival presses you and you win. It can give us wealth. I do not rule out using it again. "
Discarded: " It's a technical decision, it's what it touches ".
Morning match: " A vital match to score points, minimum four of six, try that distant dream ".
Exchange T-shirts: "I can assure you that we talk about many details that we have to take care of, like applauding the fans. I have not spoken, if the players have spoken, I do not know. "
Gol Messi: " I understand that if the record says it is Messi, it will be: but it seems to me an own goal ".
Getafe : "The merit is spectacular, it is the best season of its history. He talks about a great job at a collective level, group management, success in the signings. They have given him nuances and his season is a hat. "
Central: " At the beginning we would say as strengths of the team the centrals, goalkeepers and midfielders. The good thing, and what soccer teaches you, is that the fifth center will not participate, and this year we have used it and many minutes. It is essential that they do not lower the level ".
Partido of the first round: " It was one of the most annoyed days I went. When he knows what the opponent will do to you, and you have trained him and you can fight him, and they also win you as you already know, because he knows you badly. It is one of the few games that we never had the option to get ahead. In Eibar, Baptistao almost scored. In this game we did not have that option ".
Pesimilar in the environment: " It does not bother, everyone should have an opinion, and it can be pessimistic. I get it. Now, on the part of the coach and players, we can not give up anything. They have seen very fat things. If a team believes ... We must force ".
Pedrosa outside the lista
La complete list of Espanyol for the match against Getafe the form: Diego López, Roberto, Naldo, Borja Iglesias, Rosales, Sergio García, Dídac, Darder, Melendo, Javi López, Hernán Pérez, Marc Roca, Mario Hermoso, Granero, Wu Lei, Lluís, Puado and Álex López.
Photos from as.com