Rossi wins with his podium until the admiration of Biaggi
"What he has done is fine. We are only in the third race, but it is nice to see that he can still fight ", assures Ace the Roman over his archenemy.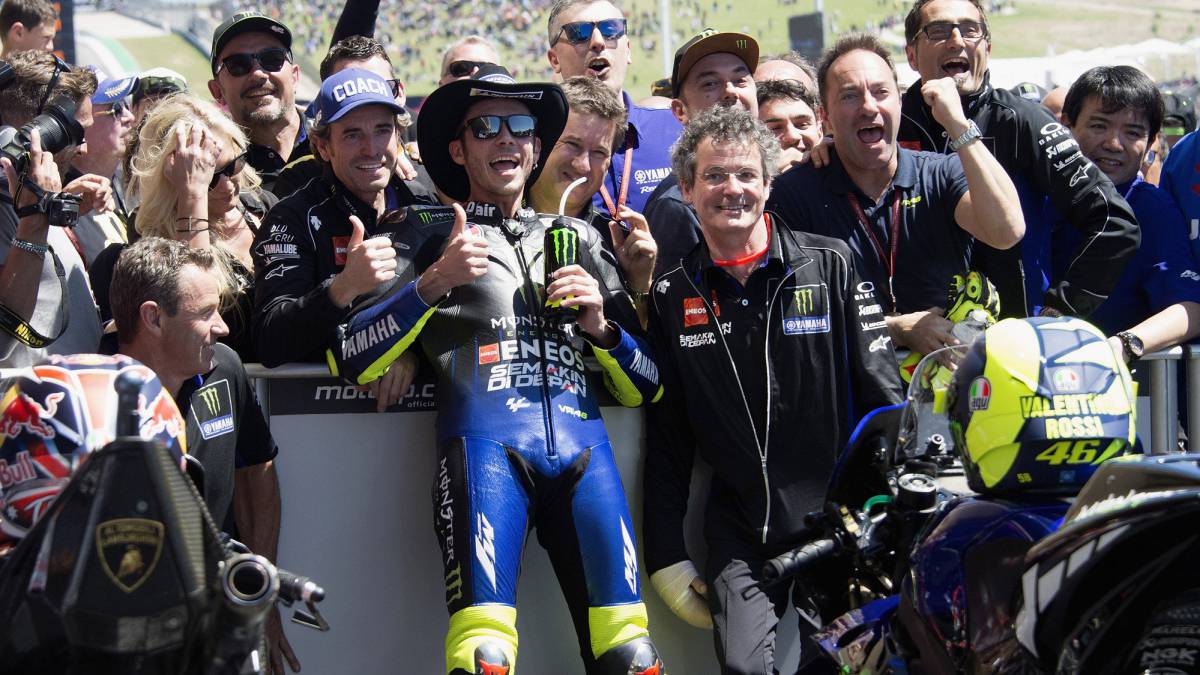 The Texas event was the premiere of Max Biaggi leading his own team as a grand prize winner. The Roman is a legend of the sport, with five 250cc titles, 13 victories in the queen class and the label forever of Rossi's archenemy on and off the track. Even though his victory narrowly escaped him, the second consecutive podium of the Yamaha at 40 has made him win until the admiration of the Roman whose confrontation began with the ridicule of Valentino for the relationship of Max with Naomi Campbell and that went on definitively in 2001, the year of Rossi's first title in the queen class, with a comb in Suzuka after overtaking him on the track and a confrontation with slaps between them in the anteroom of the podium in Montmeló.
A so he recognized him in the paddock COTA: "It's good what he has done. He is brave. Let's not forget that we are only in the third race, but it is nice to see that he can still fight. It will be necessary to see if he can compete for the title when the championship is defined during the season. Your start is good, but so was last year ". And when we asked him directly if this Rossi could have his admiration, he said:" Yes you can say that he has my admiration for what he has done ".
Activating the occasion to talk to a driver who has been three times runner-up of 500cc and three times third, we had to ask him for his point of view about the current championship and what was said by Kenny Roberts about the fact that we are facing the highest level in history. This is what the 'Corsair' sees: "He remembers the bikes he was riding, which were very difficult to drive. The four times now are much easier, thanks to their electronics. Before, two or three riders were fast and now ten. That makes the races more beautiful and the level higher. "
And his prediction for champion this year does not change despite the fall of Marquez in Austin:" You can have some zero, but when you go first and make a zero it costs more to digest it. However, Marc knows he could do it and for me he is still the top favorite. "
Photos from as.com